Autumn 1

Literacy
Year 4 started the year by focusing on our writing skills. We looked at the features of a non-chronological report and learnt about different literary and grammatical features found in them. As groups, we researched our local area and found facts all about Newham. We then used our research to create our very own non-chronological report all about the borough we live in!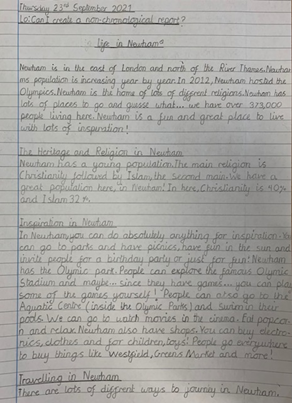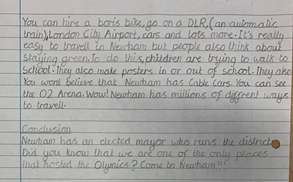 Maths
In maths this term, we have been practising our basic mathematical skills. We have learnt about place value to help us identify how much each digit in a number is worth. We have also been using column addition and subtraction using borrowing. To help us we have used concrete resources such as dienes, and as a challenge, we have been looking at one step and two-step word problems!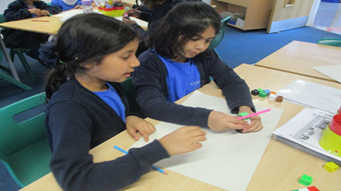 Topic
In History, we have been learning about the Romans. We have been building on our history interpretation skills by identifying key events and using our chronological skills to put events in order on a timeline. We recently took part in Now Press Play where we were able to imagine we were the children of a Roman General, living in the Roman town of Colchester. This gave us the opportunity to use some of the core skills we've been learning about, such as: empathy, resilience, teamwork and communication.