Spring 1
Published 27/01/23, by Hana Mehmet
Topic:
This term, we have been focusing on the Victorians and the way the London Docklands have changed over time. As part of our learning, through Now Press Play, we experienced what life was like for a child during this period. We have also explored how people in the Victorian period used to live and how important trading was for the dock workers. During our art lessons, we explored textiles that were popular during the Victorian period. These photos are drawings representing paisley patterns, which are said to be some of Queen Victoria's favourite patterns.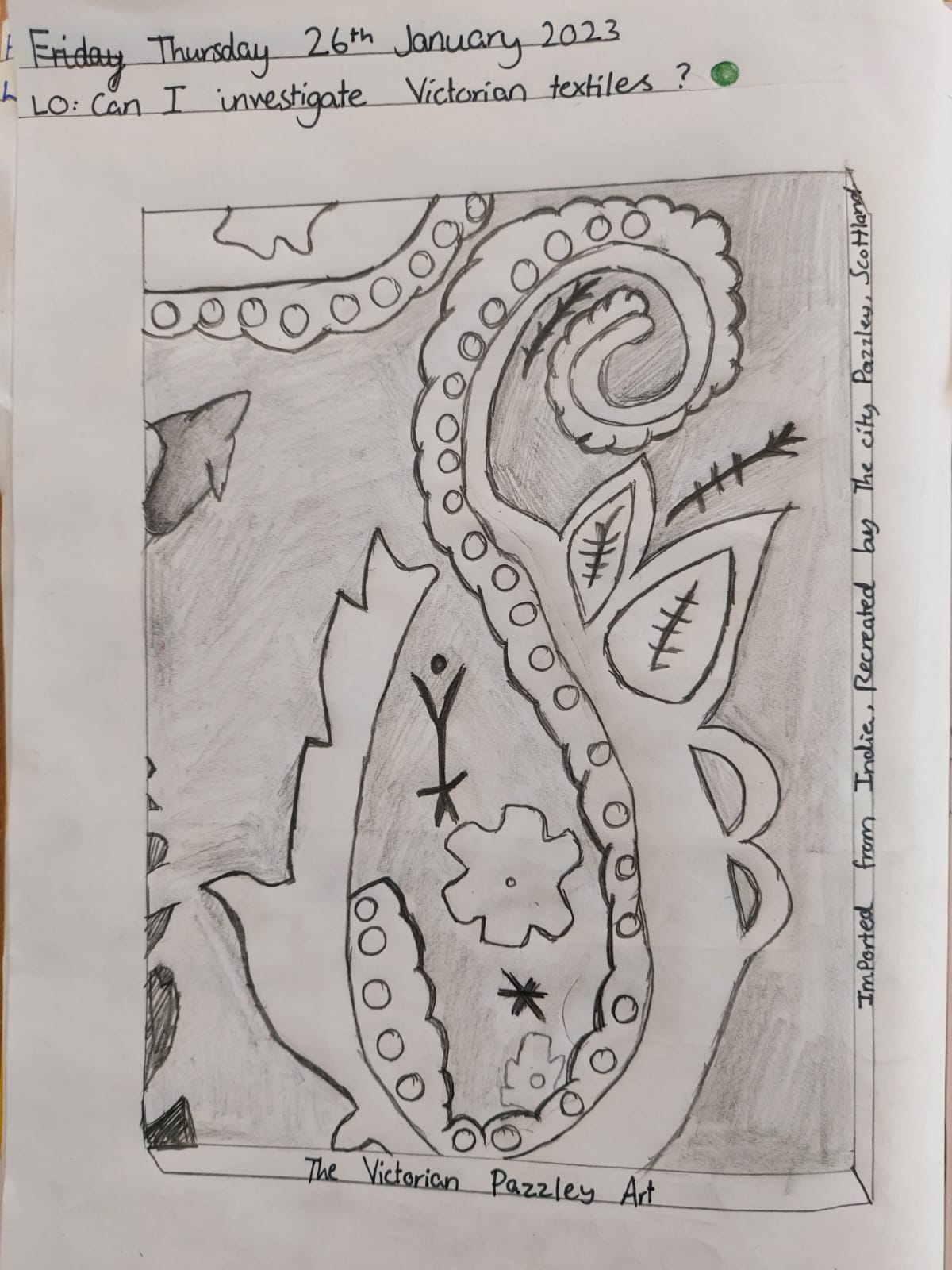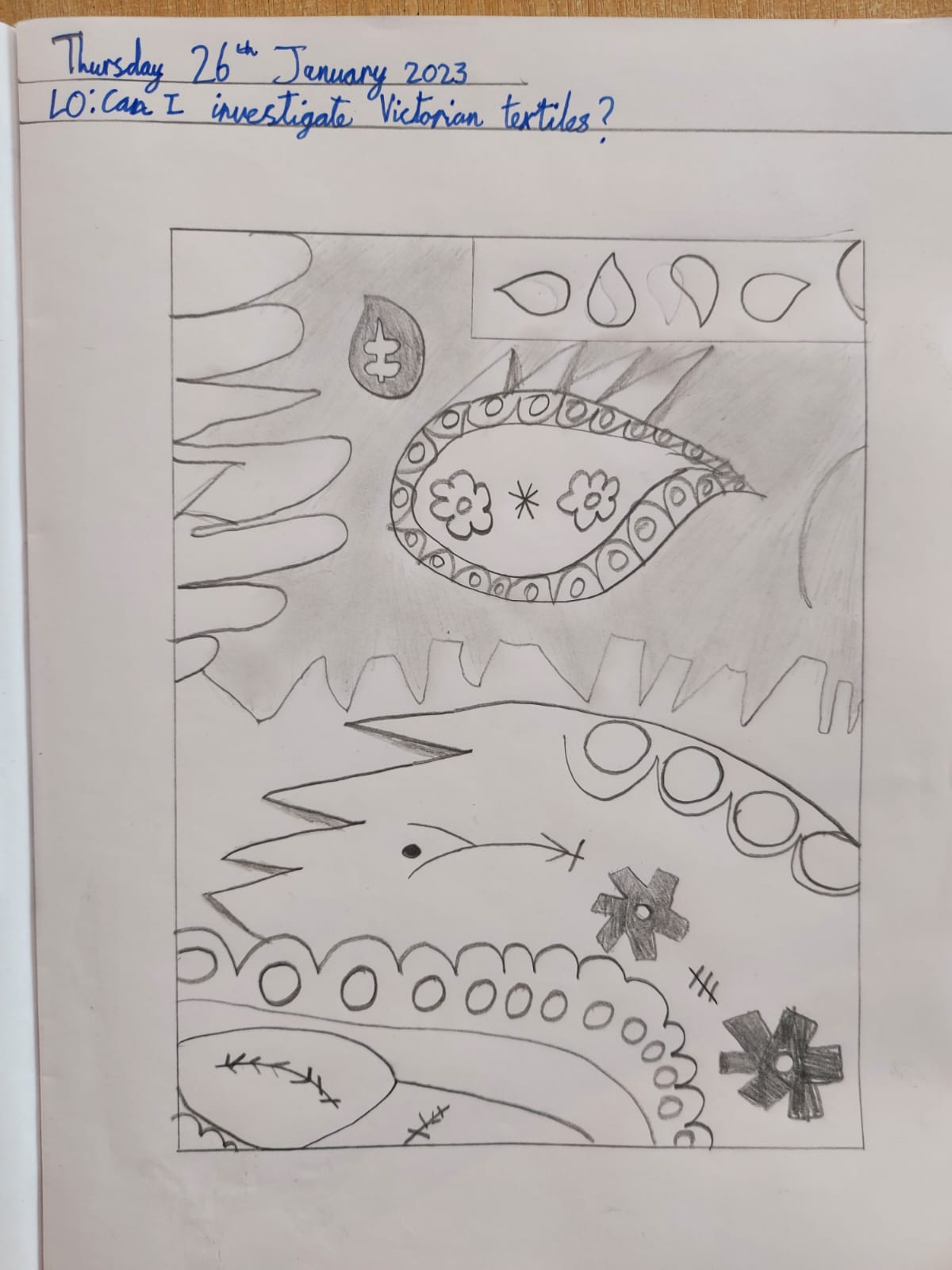 Literacy
For our whole school poetry unit, Year 5 wrote poems from the perspective of a child living in a workhouse during the Victorian times. These poems were based on the theme 'Resilience' and incorporated a range of literary features such as repetition, similes, metaphors and onomatopoeia. We were then given the opportunity to read our poems aloud, practising when to change our voice, how to consider speed on our delivery and when to use movement and gestures to enhance the experience for our audience.
Maths
In maths this term, we have focussed on fractions, decimals and percentages. This included: simplifying fractions, adding and subtracting fractions, and finding equivalent fractions. We used concrete resources and pictorial representations to support our understanding. We particularly enjoyed explored fractions using chocolate…and we even got to eat some at the end!!!
Read More