Autumn 1 Update
We have learnt so much already this term! We have been learning about Greece and its location within the world, recapping directional language from year 4 and showing off our map skills! Our Greek topic has inspired some great work within computing where we have made some stop-motion animations based on Greek myths.
One of the highlights of this term - for both the children and staff - was the residential trip to Cheshunt. For many children it was their first time staying away from home – and they loved it! I'm not sure how much sleeping took place, but the majority of pupils were awake enough to enjoy their activities the following day. We took part in rock climbing, bell-boating and caving and we loved every minute of it! Please see the 'Gallery' section of our school website for more Cheshunt photos.
Climbing on our residential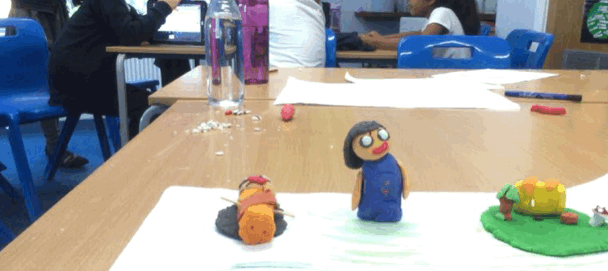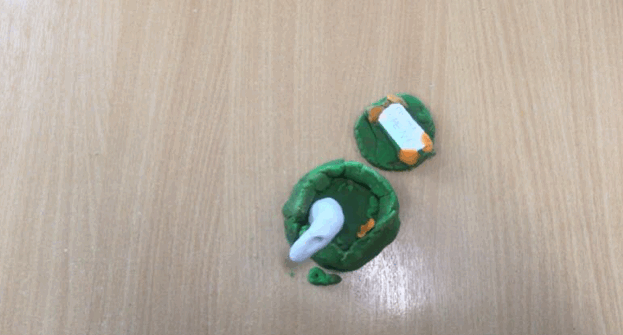 A frame from our stop-motion animation
Literacy:
We began the term with our democracy week, learning about democratic societies and their origins – linking to our Greek topic.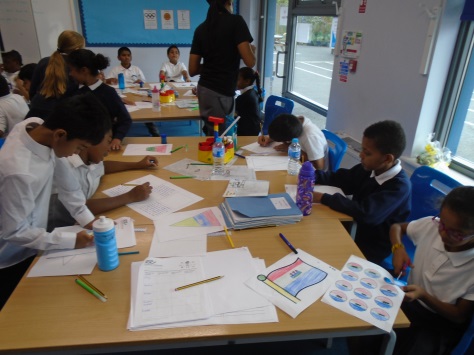 Our Greek topic has also inspired some great work within literacy where we have written some informative non-chronological reports about the ancient and modern Olympic Games. After this, we read some Greek myths such as: Theseus and the Minator and Pandora's Box. We are now writing a descriptive piece of work about the Labyrinth.
Maths:
Within maths we have been working on developing our basic skills and being confident in using the column methods for addition, subtraction and multiplication. Recently, we had a very exciting maths open morning where we developed our resilience and problem-solving skills alongside our parents. Lots of fun was had by all