Spring update

We thought that Spring would be an exciting term packed full of fantastic learning opportunities and we were not disappointed!
Back in January, we commenced our Victorian topic. We have been learning all about the Victorian way of life, including home, school and jobs in Literacy and History. Did you know that children our age were working in cotton mills, down coal mines, as servants and chimney sweeps? It was very dangerous work. We chose one of these jobs and wrote 'A day in the life of…' account, when we were learning about writing diaries. Victorian schools were quite different to life Curwen Primary School today. We went on a visit to the Ragged School at Mile End. It was great fun and we learnt a lot about the expectations of pupil in a Victorian school – the teachers could be quite scary!
Did you know that some people believe the Victorian's helped to shape our modern way of life more than any other period in history? In History, ICT and Geography, we have been exploring famous Victorians and the Victorian inventions that have influenced our lives, e.g. the lightbulb and telephone, and the importance of the development of the Victorian London Docklands.
One of the most famous Victorian authors we investigated was Charles Dickens. We enjoyed visiting the Charles Dickens Museum in Bloomsbury, where we learned all about his life, the books he wrote and how he lived. We explored his home too, where we saw the actual desk that he wrote Oliver Twist at, and his portable toilet! The facts we learned were put to good use in our own Dickens biographies in Literacy.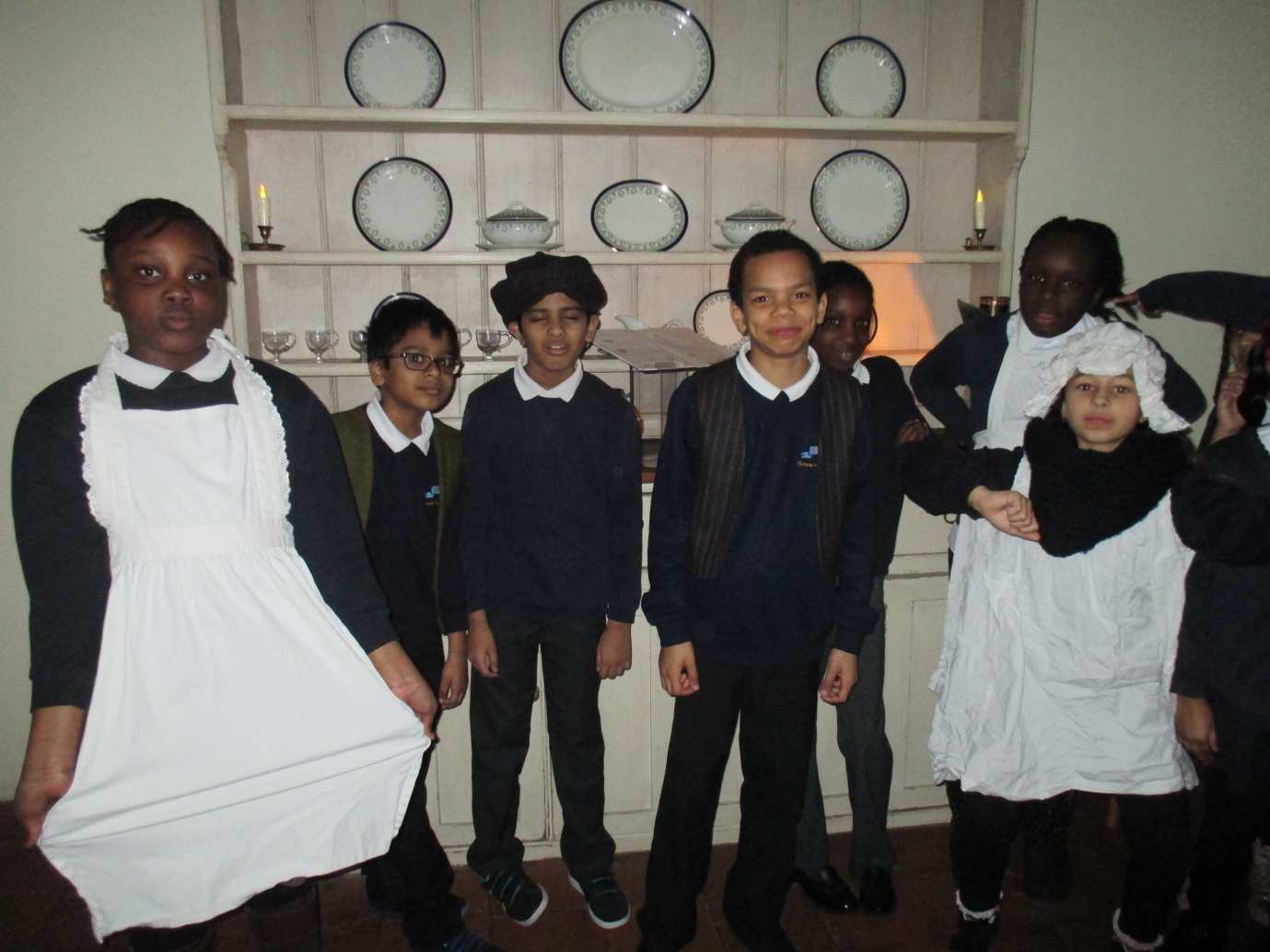 We have a very successful end to the term with our International Week celebrations. Our week was filled with Trinidad and Tobago culture! We learned about their environment, music, food, dress, history, famous people and enjoyed reading traditional stories. Our Mini-World afternoon was a huge success. Y5 hosted a fun packed afternoon where our visitors explored Trinidad and Tobago through a wide range of activities: quizzes, sports activities, colouring, face-painting, creating carnival headdresses, learning a calypso dance and Green Screen photography and etcetera. The highlight of the week though had to be the Y5 carnival dance. The high-energy, interactive performance had everyone on their feet – a well-deserved competition WINNING PERFORMANCE!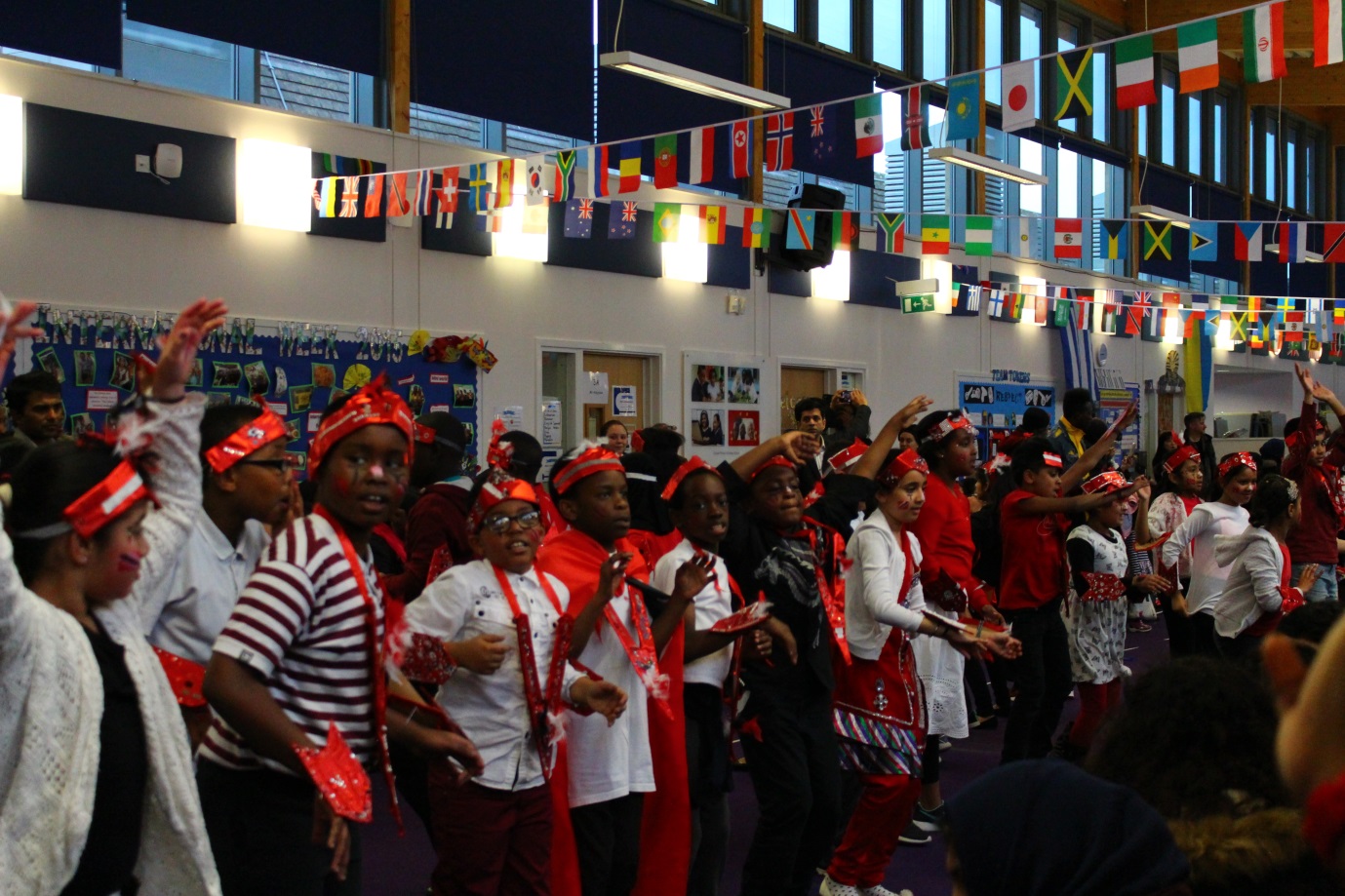 Looking ahead to the Summer term, there is more exciting exploring and learning to come!