M & G Business Trip
Year 5 students have been working on the project "Active Minds".
In this enterprise project they have been working in teams to devise their own fitness routine that they are hoping to record and sell at Christmas time.
​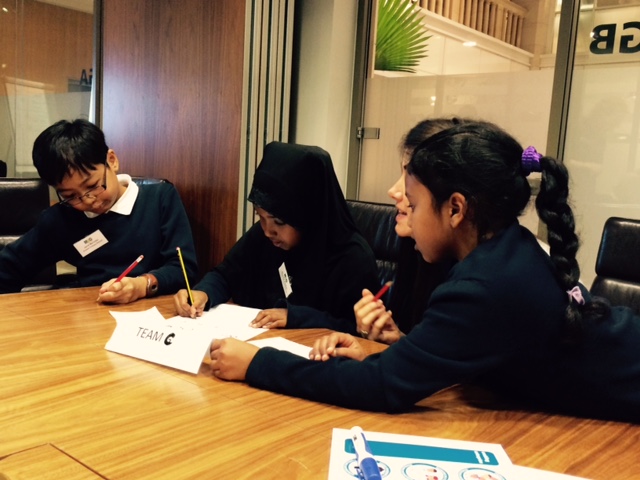 ​
The Business: M&G
M&G is a leading investment manager in the UK and overseas, working in offices across Europe and Asia to ensure that their clients make the most of their money. Volunteers from different departments joined students throughout the day to support them with their challenge and students had the opportunity to see how the enterprise skills they have been developing in school are used by people working at M&G.
The Challenge: Invest for Success
Year 5 Curwen students started the day by finding out about what M&G does and going on an amazing tour of different areas of the office such as Human Resources, the post room and important client meeting rooms. In their teams they were then set the challenge of investing Mr and Mrs Green's life savings of £20,000. The two skills that the students had to use most throughout the day were Listening Carefully and Sharing their Ideas to make sure everyone in their team agreed on their final investment decisions.
The Results:
At the end of the day the Curwen students had to prepare a presentation to explain their investment decisions. This was a real test of their ability to share ideas as the presentations took place in M&G's impressive auditorium with a panel of 5 judges and an audience! The judges were particularly impressed by students pointing out the skills such as teamwork and listening that they had used throughout the day but also by their reflectiveness when recognising what they would do differently next time they had some money to invest.
​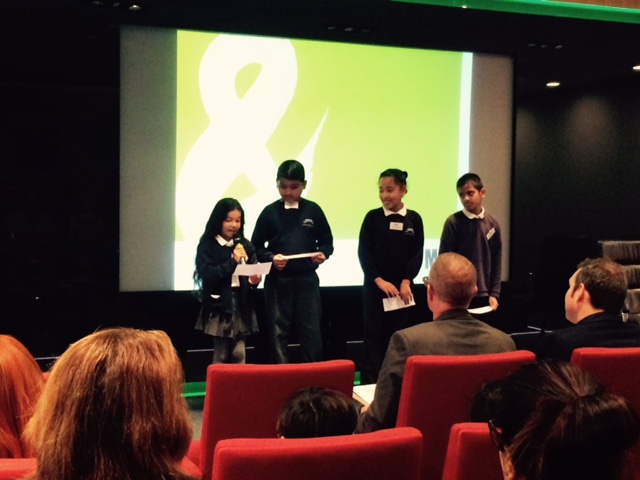 ​
Trip Quotes:
"The children loved the tour and meeting different employees from different departments. It was awesome that they got to question people!" – Teacher, Curwen Primary School
"I really enjoyed getting to see the students interacting and was so impressed by how quickly some of them picked up on difficult concepts like risk and investment!" – Volunteer, M&G
"I liked getting my badge and performing on stage. The skill I think my team has used most today is Sharing Ideas because we had to talk to each other and present to the judges." – Student, Curwen Primary School