February spotlight - Mrs Miles
My journey first began in 1983 when my eldest daughter, Emma started nursey at Curwen.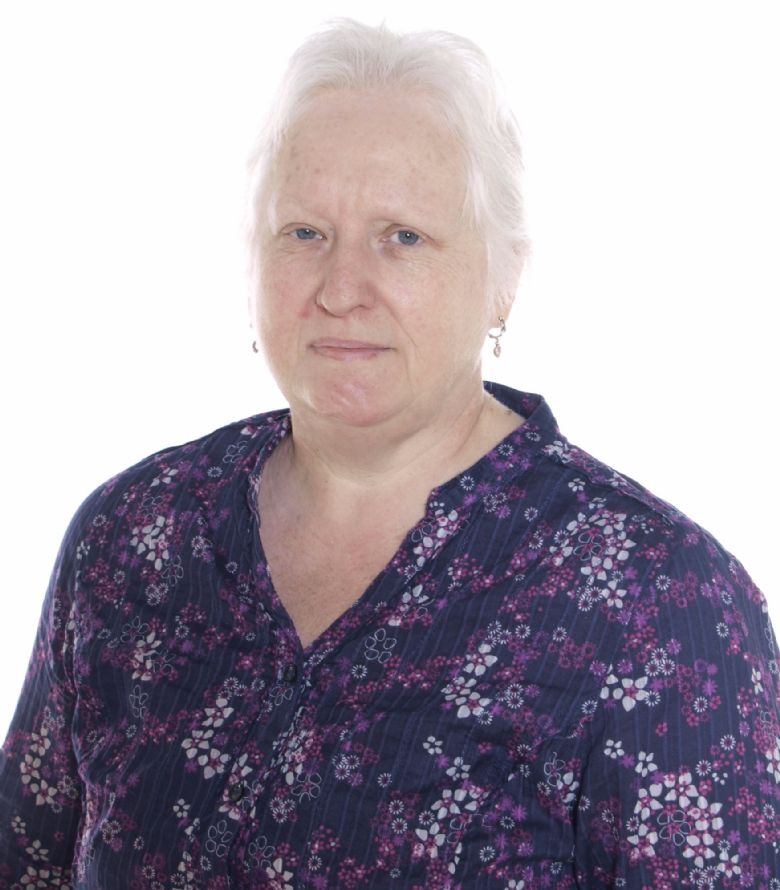 She was followed in 1986 with Kate, now a teacher at Curwen, in 1988 with Samantha and in 1993 with my son, Tom. As the children got older, I volunteered to run a school tuck shop for one night a week and then as this idea had been so successful, expanded to a daily morning tuck shop.
I officially started to work in the school in 1999 as a TA working with children in years 5 & 6. The Head Teacher at the time was Mr Wilson. In 2001 the school was about to have an OFSTED inspection so I helped in getting ready for this. The school was found to be in serious weakness. I then became Mr. Wilson's PA, before looking after the school budget and then became office manager. In 2006, Mr Harris came to the school. This was huge change as he was a very visual head, always meeting parents and children unlike Mr Wilson.
In 2009 we had another inspection and we were deemed 'Outstanding'!!! This was at a time when the school was split onto 2 sites as we were undergoing extensive building works that I would be involved with alongside Mr Harris. This was all completed in 2011 with our brand new building and the school was now 4 forms of entry. The building work all started again in 2014 and my role in this was more involved as Mr Harris was now working with other schools.
I have seen many changes over the years and my role has changed many times from TA to PA to office manager to School Business manager. The school is definitely a friendly, happy, welcoming environment. Parents now love to come into the school and see what their children are achieving.