Summer Update

Drama, Chicks and Tropical Wings
Drama with Mr. Drayton
We have been lucky enough to watch a drama performance from a group with our very own Mr. Drayton. We enjoyed the sounds from the ukulele which accompanied the songs; we joined in singing "pop" loudly, to a song all about a Lollipop lady, finding out about people who help us. We learnt a lot about recycling from the performance and know recycling means turning something old into something new. We also listened to the traditional tale of Hansel and Gretal and watched it being performed as shadow puppets.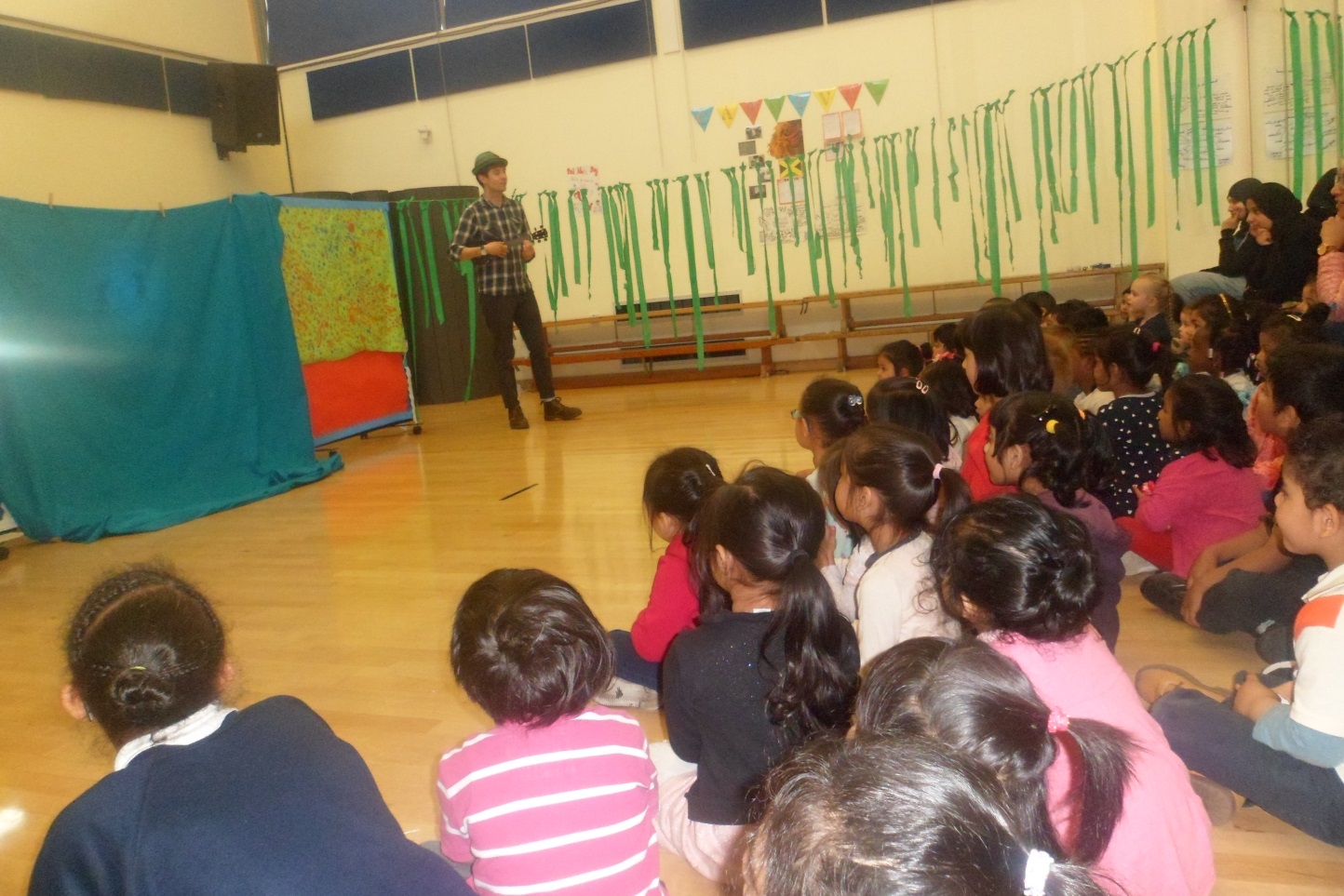 Mr. Drayton's team was very good and their dog, Bob made us giggle!
Chicks visiting Curwen
We have been learning about Growing and have had some very special visitors to our school. The eggs came in a special box called an incubator. We visited the eggs every day until they start to crack and out hatched the tiny chicks. These were looked after by Ms. Fuller who carefully held them and brought them to see us in Nursery when they were ready. They were soft, fluffy and made quiet tweaking noises. We had to make sure we didn't scare them so we sat quietly and watched them explore our Nursery.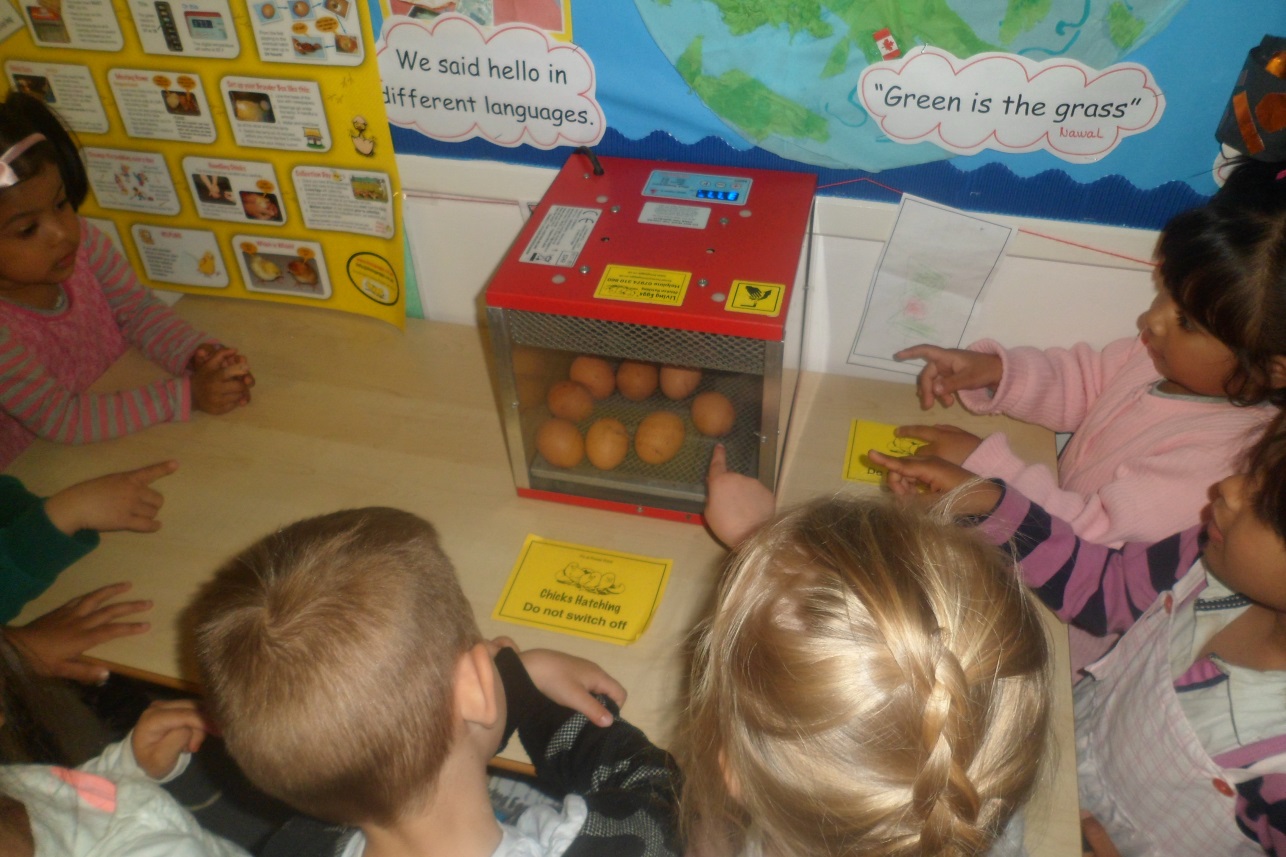 Our Nursery visit to Tropical Wings
As part of our topic this term we have been learning about growth. We have looked at life cycles of chicks and butterflies. We visited Tropical Wings Zoo with our Parents/Careers and travelled by coach. This for some of us was an exciting new experience! At the Zoo we were lucky enough to see Meerkats, Lemurs, Wallabies and Monkeys. We had the experience of touching goats and we visited the amazing butterfly house. It was very hot in the butterfly house, but we were able to see eggs on leaves, cocoons and butterflies, placing together what we had learnt from the life cycle.
We had a fantastic day and were all exhausted on the coach back to Nursery!