Autumn 1 Update

This term the nursery children have been settling in and making new friends. They are now able to say good morning to the nursery team and goodbye to their parents. The children are happy during their time in nursery. They have been learning the nursery routines and exploring movement through music and nursery rhymes.
The children completed their own hand prints to display in nursery choosing a colour to paint their hands. Come and have a look when you are in next. Outside there is so much for them to see and do and the children are becoming more confident to explore the different activities. We played lots of music and built our own obstacle courses. They were able to balance on the beams, jump into hoops and balance a bean bag on their head.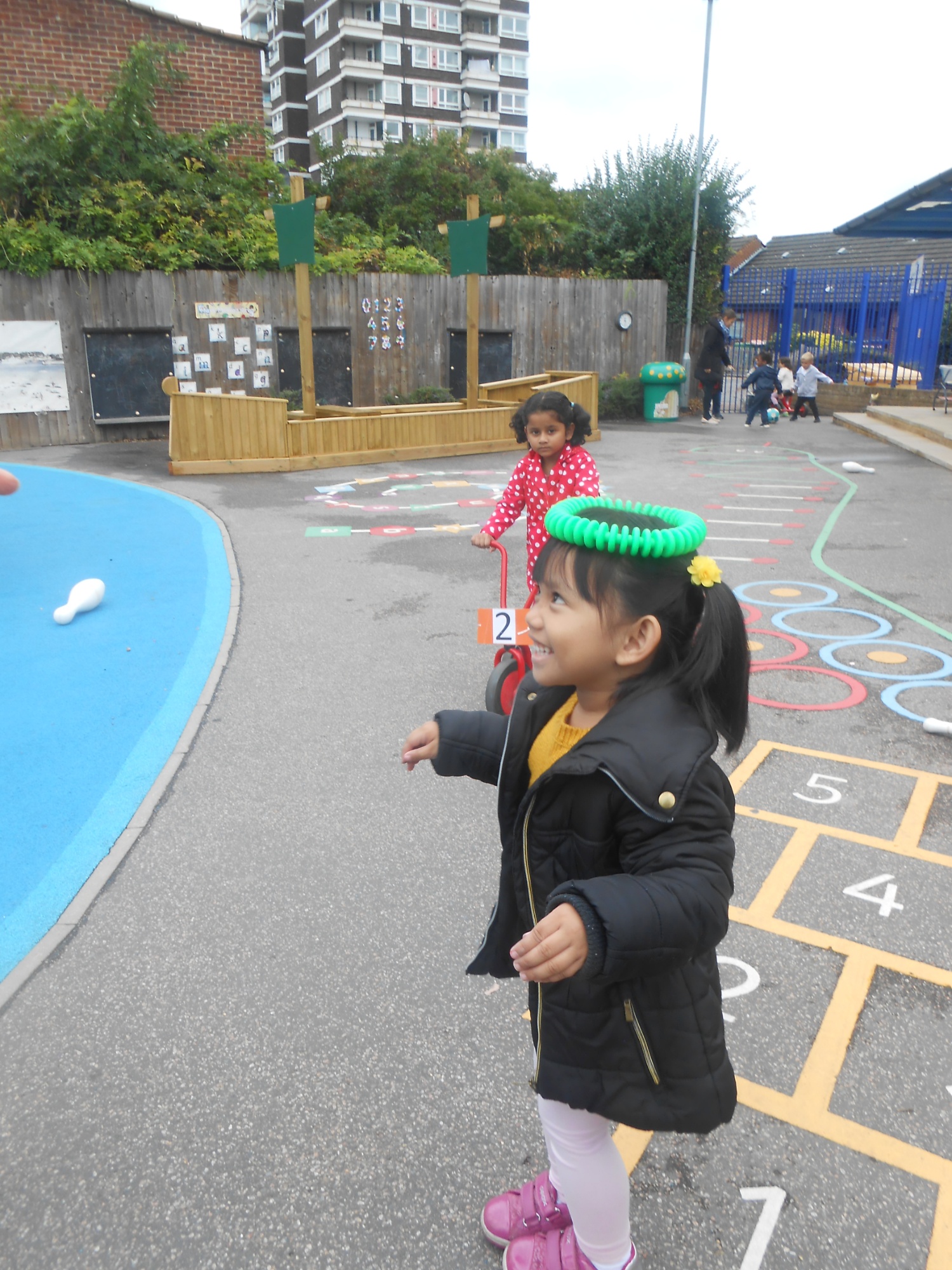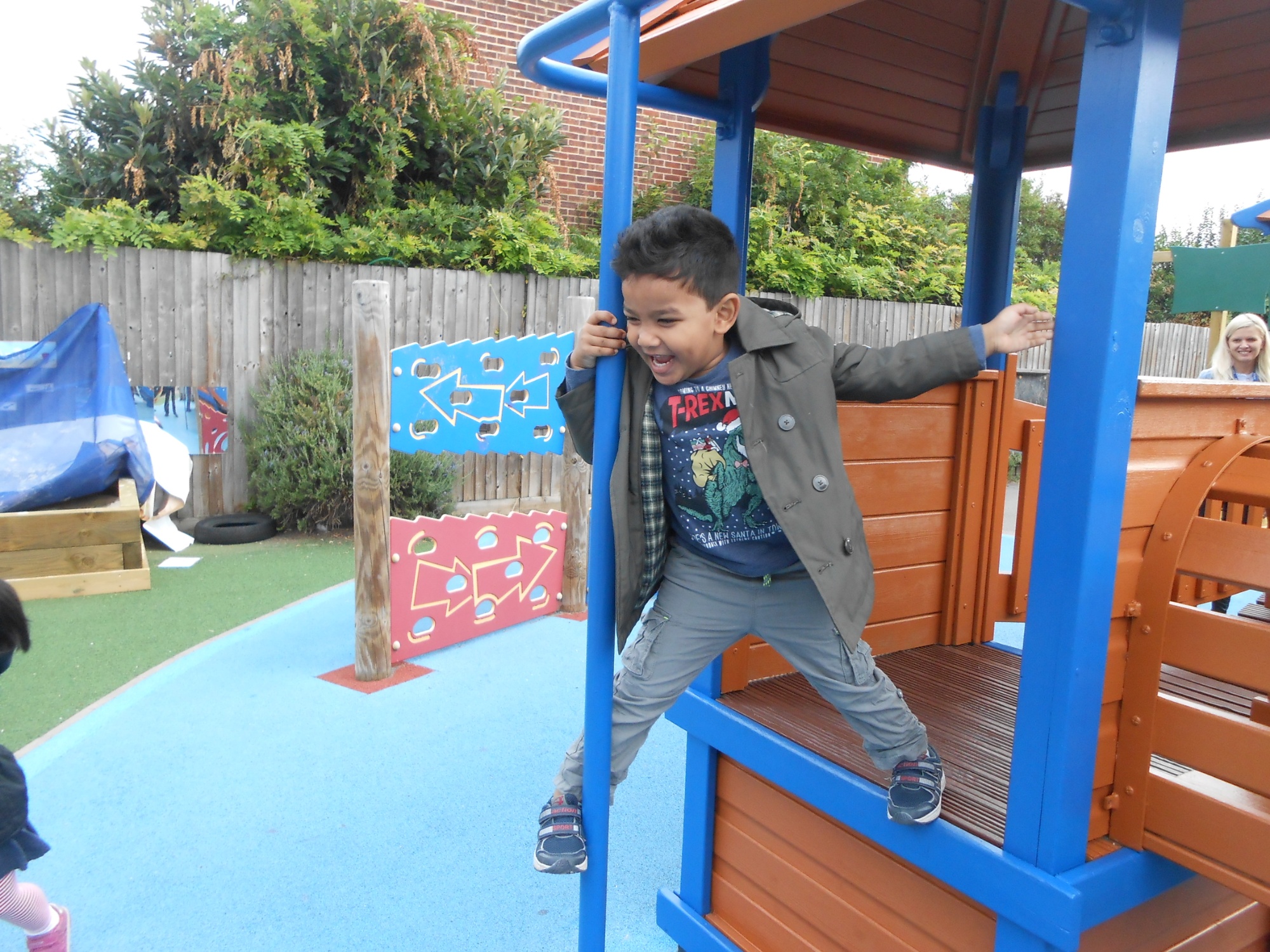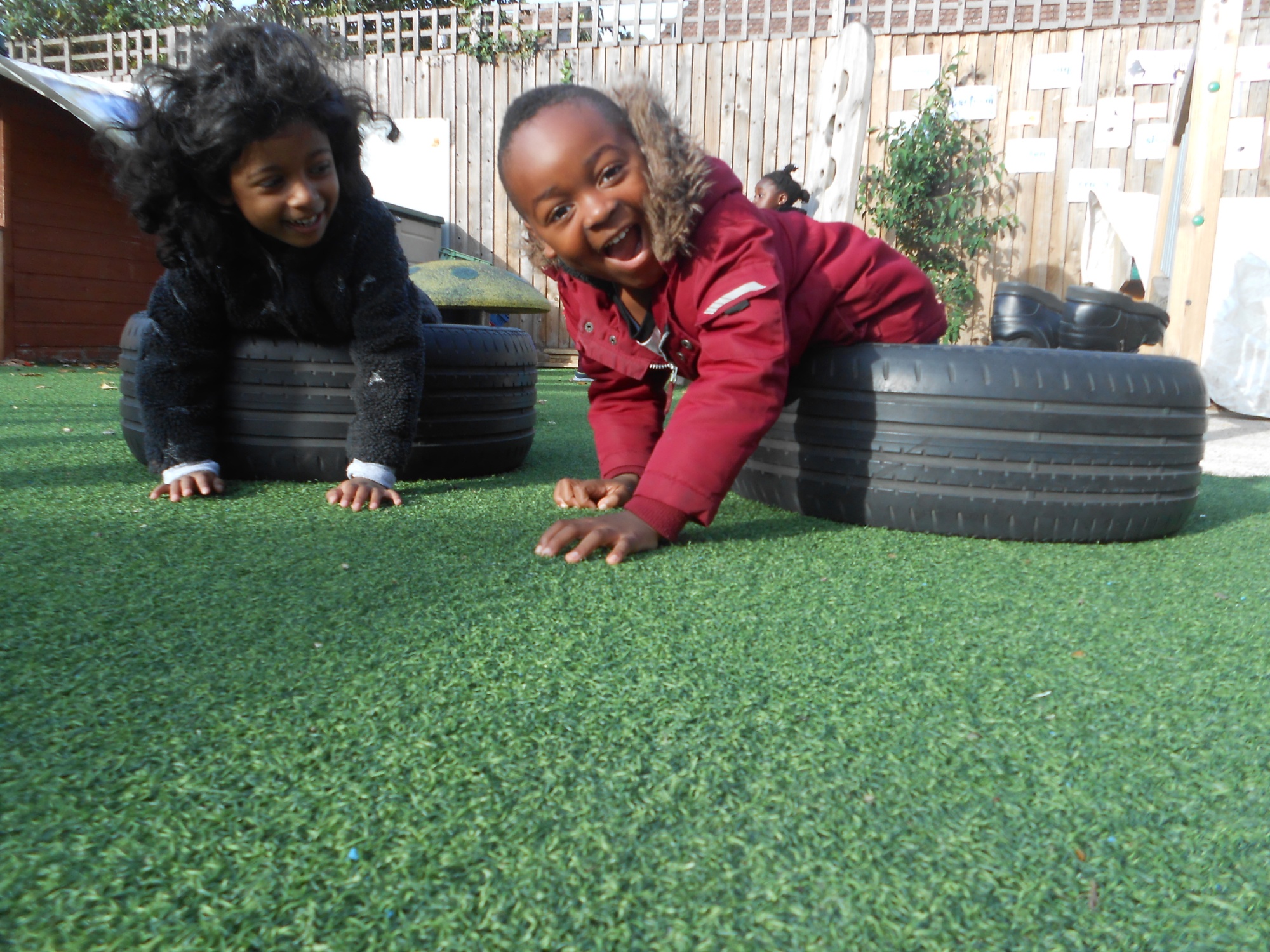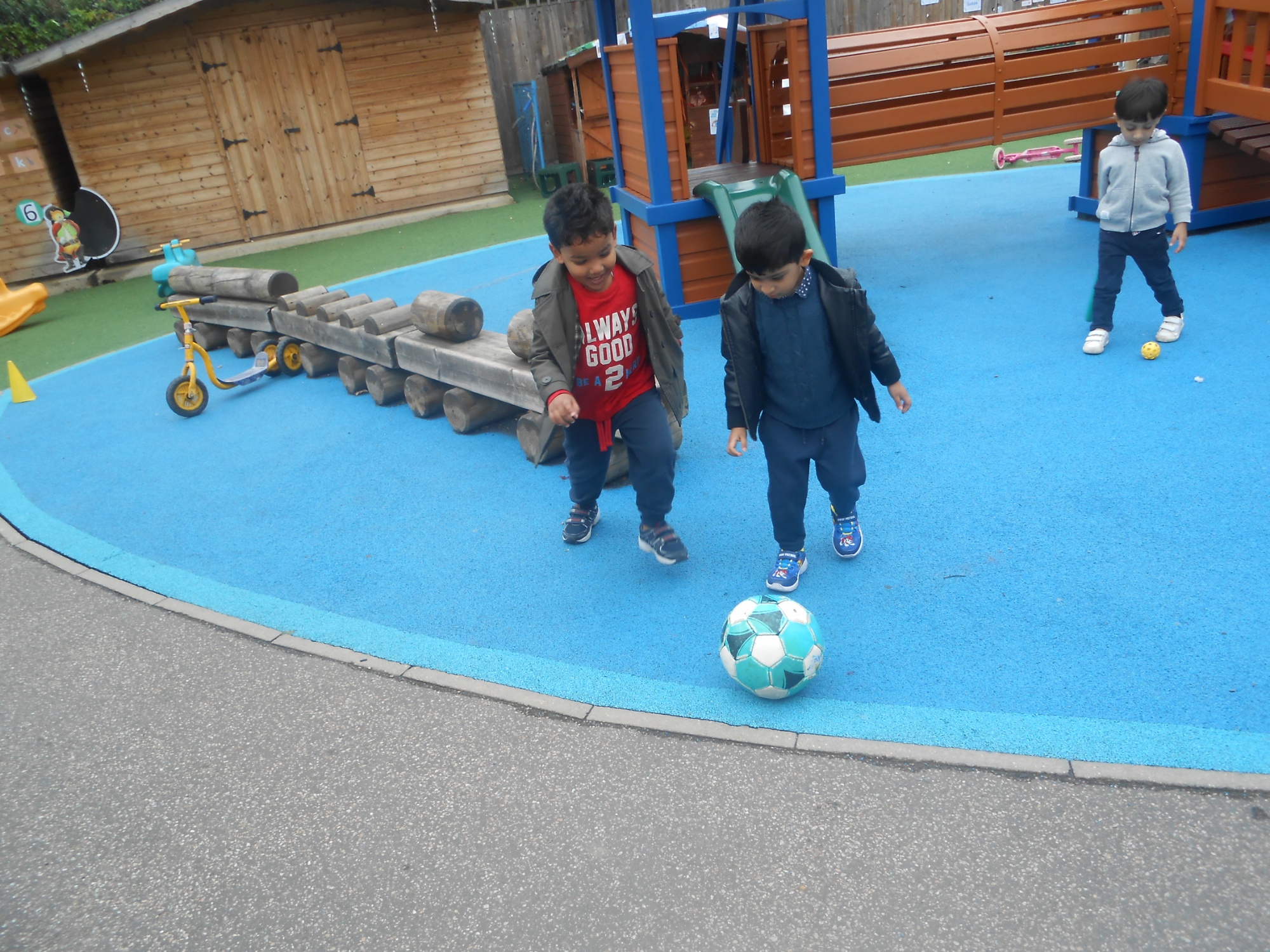 As the children are interacting and joining in with others in their play we played a game to introduce ourselves using different musical instruments. The children were curious to explore different instruments and share these with their friends. They were able to repeat simple phrases "My name is … and I like …"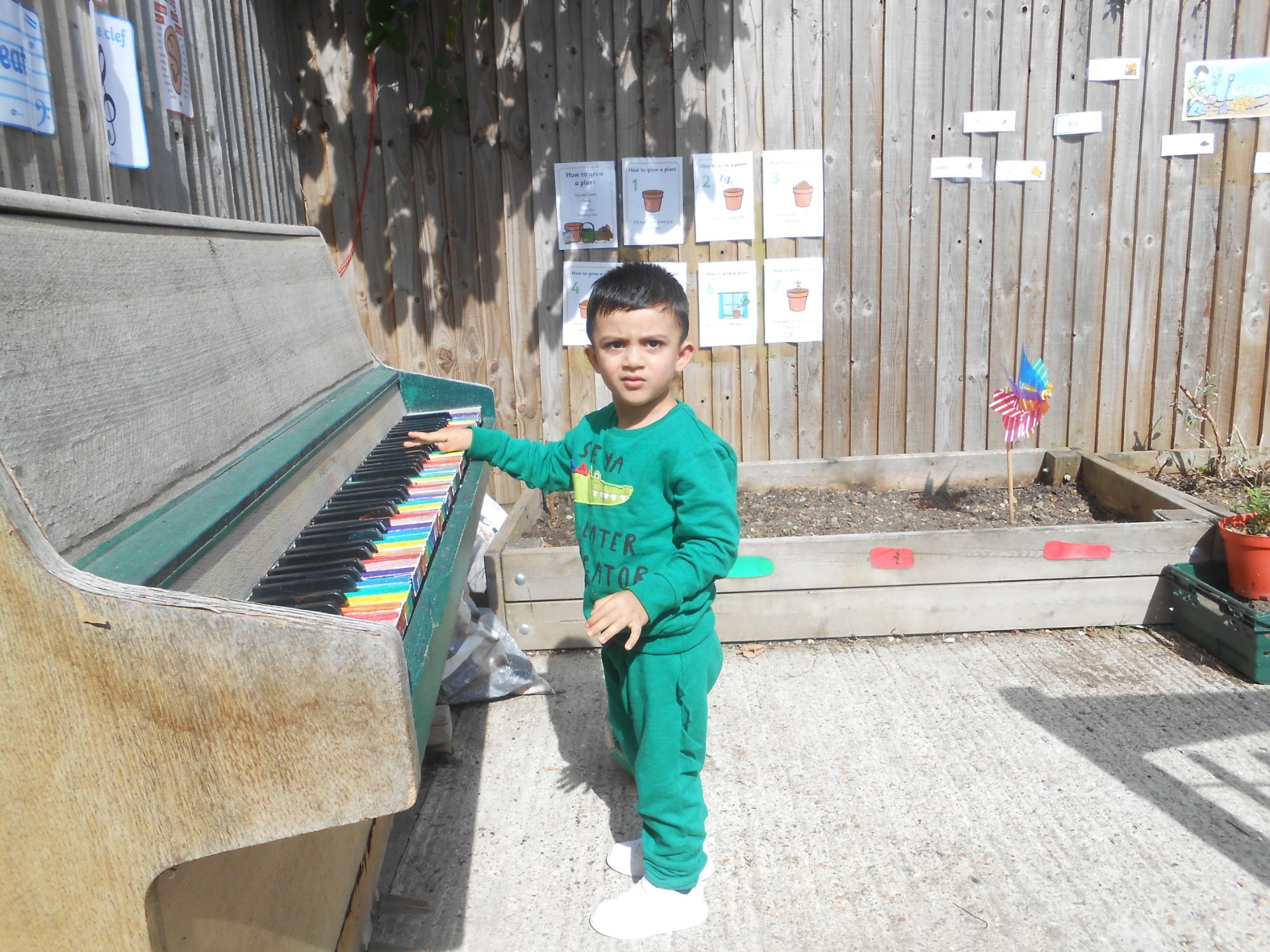 We encourage the children to learn their friend's names and interact with others around them. We used camera for the children to find their special friend and take a photo. They were able to turn the camera on and off and press the button to take a photo of their special friend in nursery. Throughout the term the children learnt a new nursery rhyme each week. They were able to copy actions and join in with the songs. I am sure they have been teaching you at home.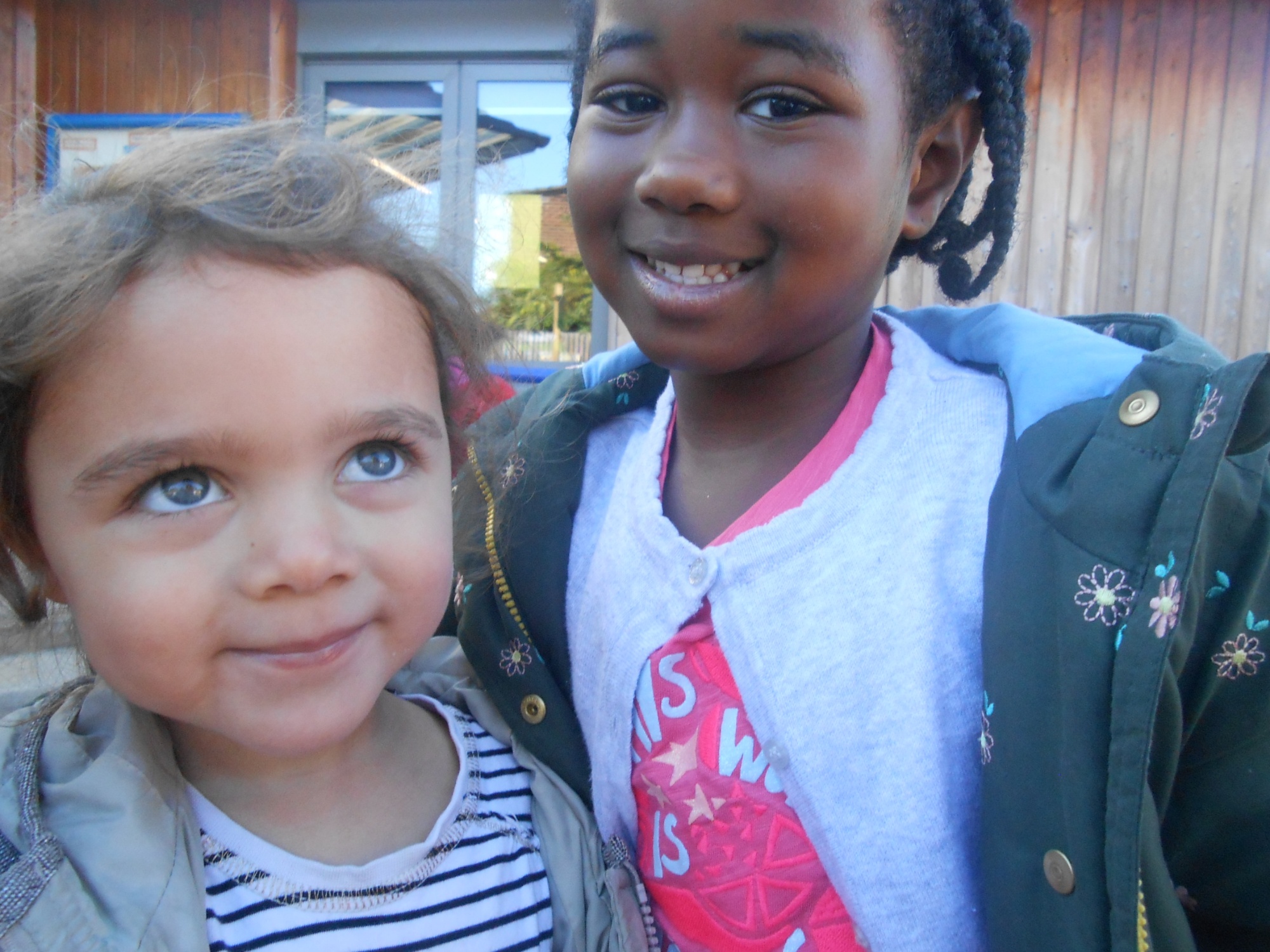 It has been a fantastic first half term for the all the children and you can see them all enjoying their time in nursery.
Have a great half term and we look forward to Autumn 2.