Summer 1
Published 21/05/23, by Hana Mehmet
The children have been learning all about Growing. They have been learning new vocabulary such as growing, age, change, same, different, big and small, little and tall. The children have been learning about growing and things changing through stories such as The Enormous turnip and The Hungry Caterpillar. Families shared baby photos of their child so that we could talk about how they have changed. The children planted a bean and have been watching this grow at home. We will be returning our beans to discuss how they have changed. The children are growing in their own communication skills with the adults and friends around them.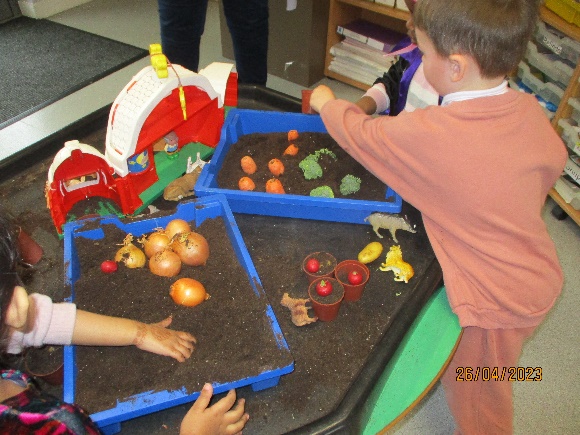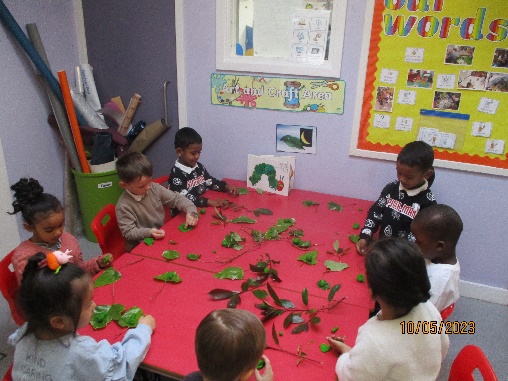 Through our stories the children have been learning to sequence what happens next. They were able to order the characters pulling out the turnip as well as ordering what the caterpillar ate throughout the day. The children enjoyed listening to Jack and the Beanstalk using Now, Press, Play. This supports their understanding of language and being able to follow simple instructions to act out the story.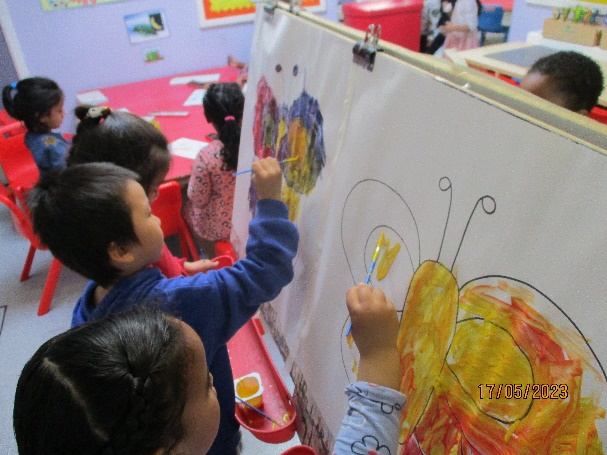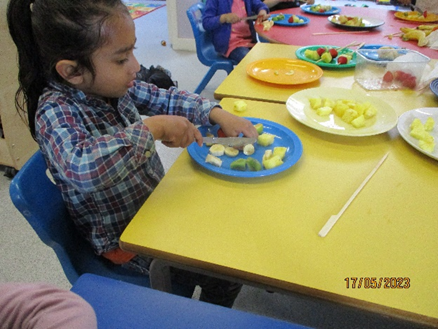 The children have been learning new nursery rhymes to encourage their number understanding. We have introduced number of the week, learning about a new number each week in different ways. They are beginning to use some number names and recite in order. In their play they can recognise some numerals in the environment. The children are working well as a team to act out the story and count the characters. It has been a very eventful term for the children and they have too been thriving in their own development.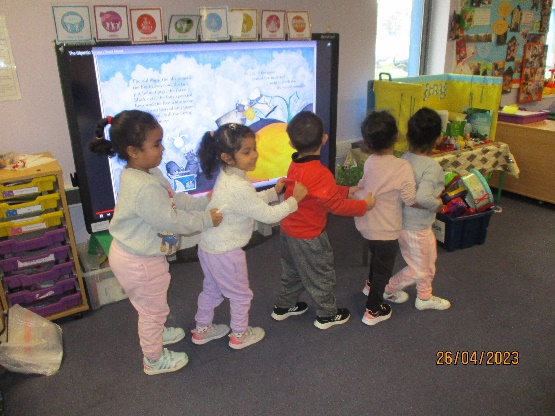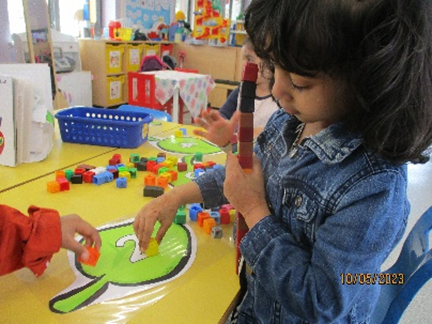 Read More