Spring 2

We were so happy to be back in school! After all the online learning it was nice to see our friends in person and be able to play and catch up with them. We have worked very hard to keep practising our sounds and we had a go at reading sentences with both red and green words during our phonics lessons. We also used our sounds to write sentences about planets and label our drawings about space and the solar system.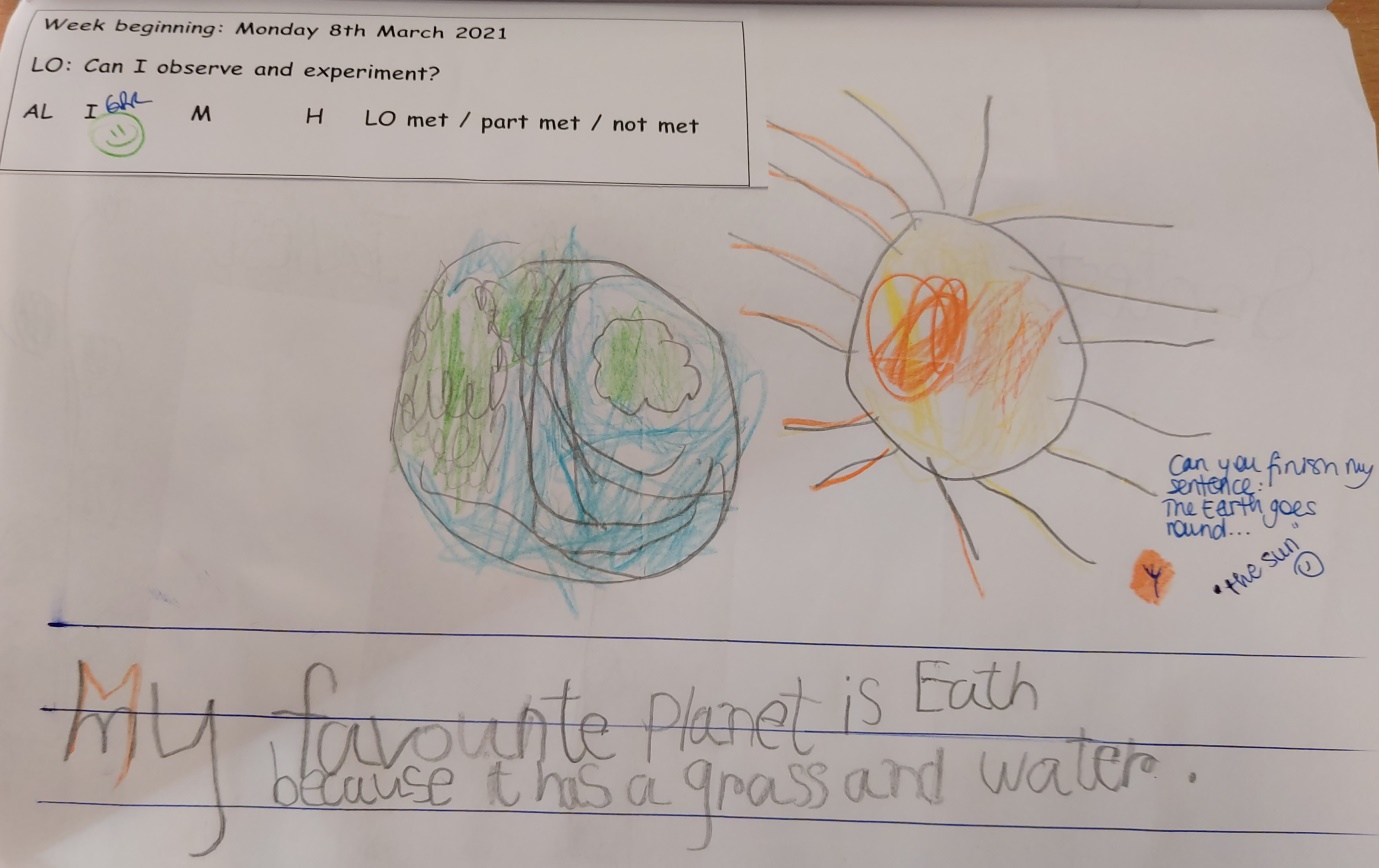 In Maths we looked at height and we made predictions guessing who of our friends were taller and shorter before measuring them. We also looked at weight pretending to be human scales and talking about which object was heavier and which one was light. We had fun sharing objects equally between different people and we also consolidated our knowledge of shapes and addition revising what we had learnt on Zoom.
We are glad to be back at school and continuing our Topic of 'Our World'. To develop our understanding of the world around us, we enjoyed exploring a variety of experiments in Science week. From learning about magnets and recycling to observing sweets dissolve, creating beautiful patterns. In addition, we linked the story of the Colour Monster with mood jars to deepen our emotional literacy.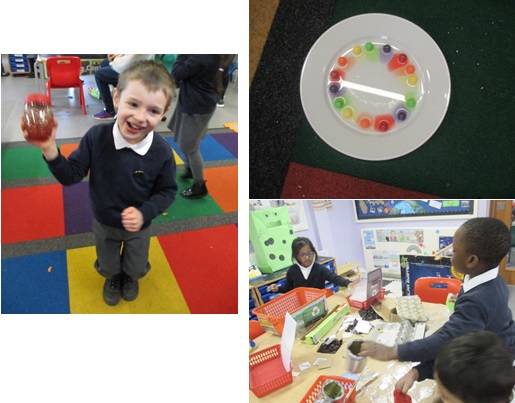 We have continued to explore 'Our World' through exploratory learning and investigating Space. It has been amazing to explore the Solar System and identify where we live and why we live there. To consolidate our learning, we have compared nonfiction and fiction texts on the theme of Space, to increase our knowledge and inspire our imaginations.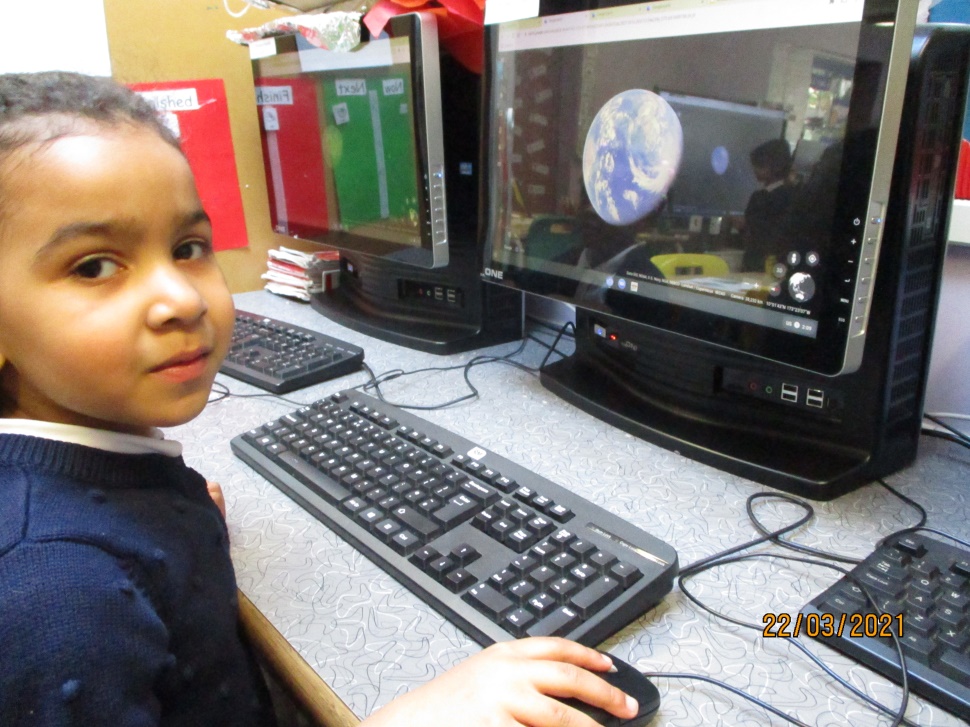 In Reception we have continued to ensure we are mindful and active learners, by practising a variety of skills during circle time through listening and attention, recall and focus activities.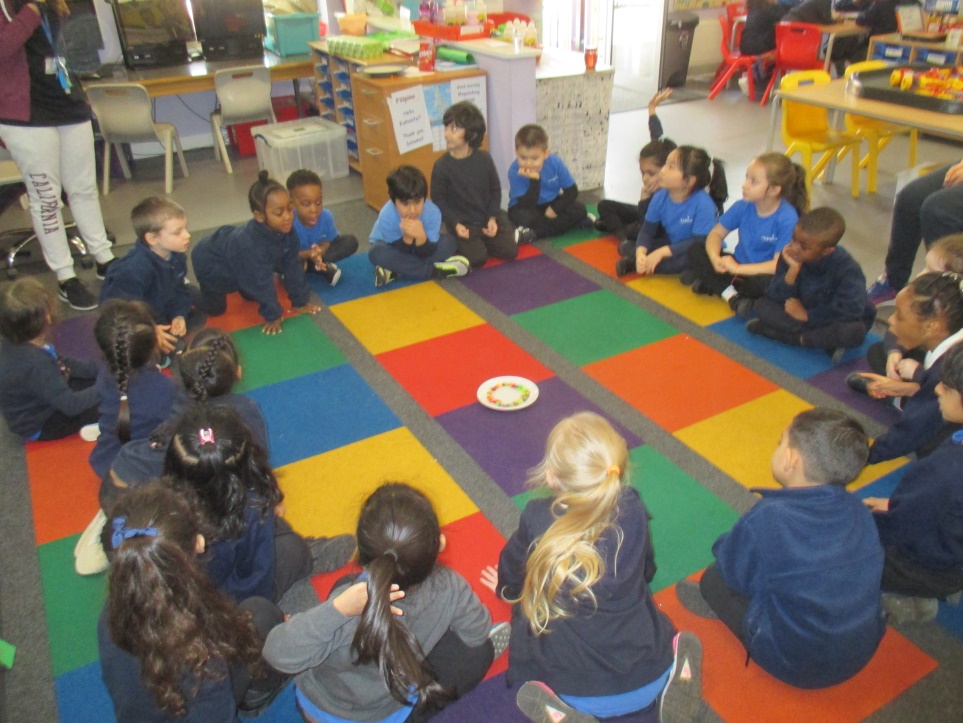 Home Learning
In Reception this spring, we did lots of fantastic home learning via zoom. We explored a range of stories including 'The Gruffalo', 'Handa's Surprise', 'The Lion Inside' and people who help us stories. In literacy, we learnt all of our set 1 and 2 phonics sounds and applied our knowledge by reading words and simple sentences. We developed our ability to read tricky 'red' words and were also able to hold a sentence in our heads and write it. In Maths, we have strengthened our knowledge and understanding of subtraction through reading, writing and calculating sums. We also practised our number formation, made patterns, used positional and ordinal language and learnt the names of some 3d shapes.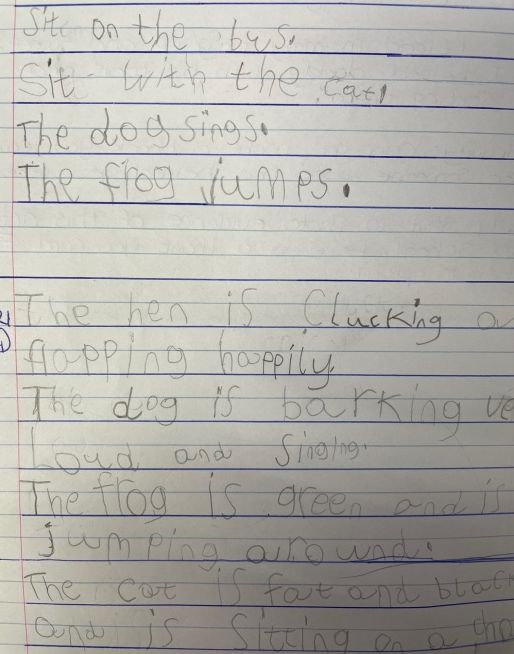 As part of our home learning, we took part in daily zoom sessions. In topic we have been learning lots of interesting things such as: poems, rhymes and traditional stories and our mental health.
Some of the stories we read were: The Three Billy Goats Gruff, The Gruffalo, Handa's Surprise, The Lion and the Mouse. We talked about our favourite characters and we were able to justify our answers. Our teachers surprised us during the lessons by transforming them in some of the characters.
As part of mental health week, our topic sessions focused on ways that we like to express ourselves just like 'Elmer', the rainbow elephant. We also listened to the stories 'Perfectly Norman' and 'The Lion Inside'. The stories inspired us to take our chances, learn new things, face our fears and find our "roar".
Have a look at the bunting we made at home to express ourselves.