Spring 2 Update
History
Can you see the photo of us wearing headphones? We were listening to the story of Florence Nightingale, who was one of the significant people we learnt about in History. We listened to the story and acted it out, becoming the characters in the story.
Maths
In Maths we have been developing our problem solving skills. We have been solving problems by acting them out with real objects and by drawing. We also used our team work skills to solve problems together, discussing what the best method would be and why. Our favourite lesson was when we used smarties to create bar charts- we enjoyed eating the smarties afterwards!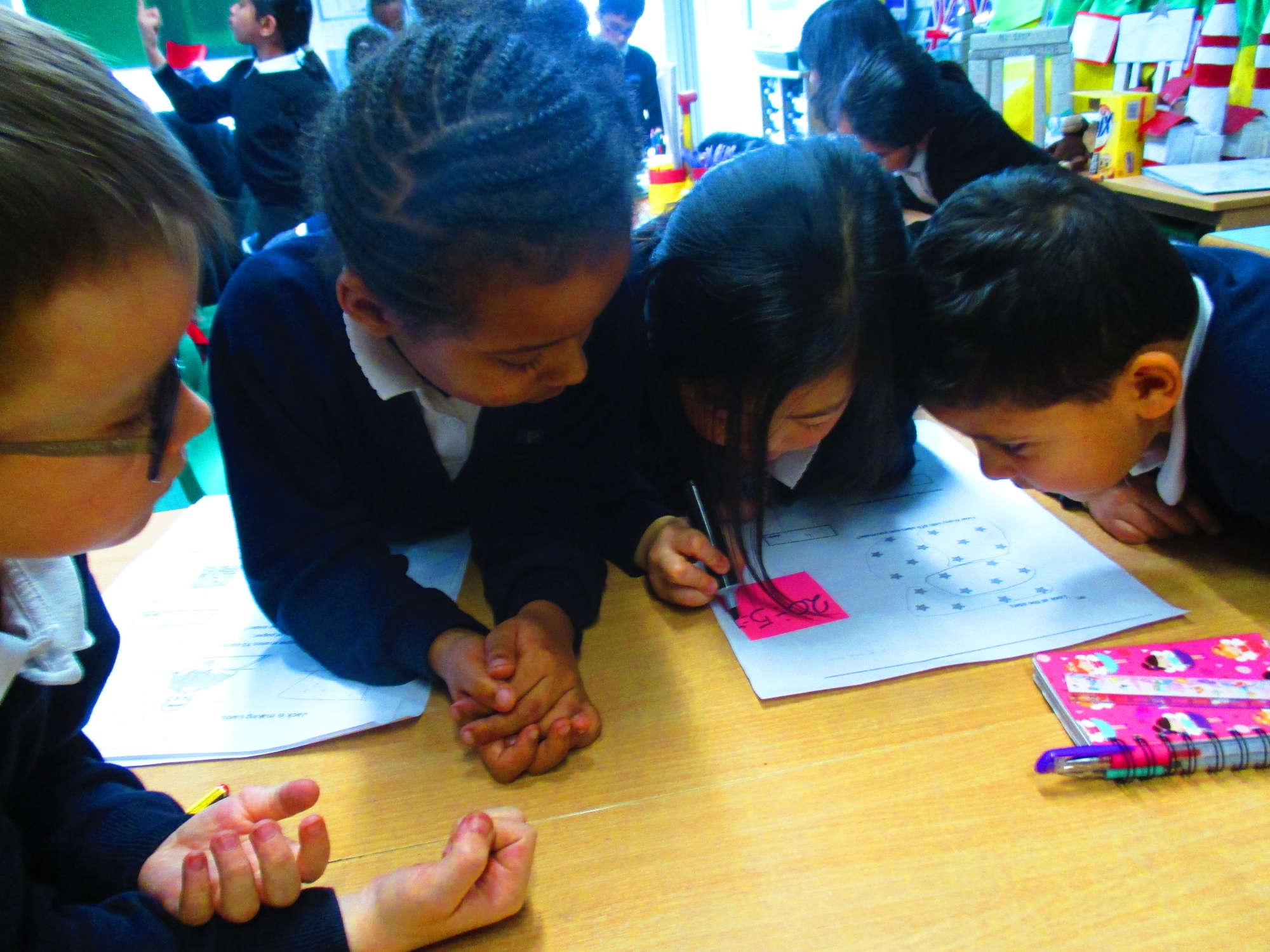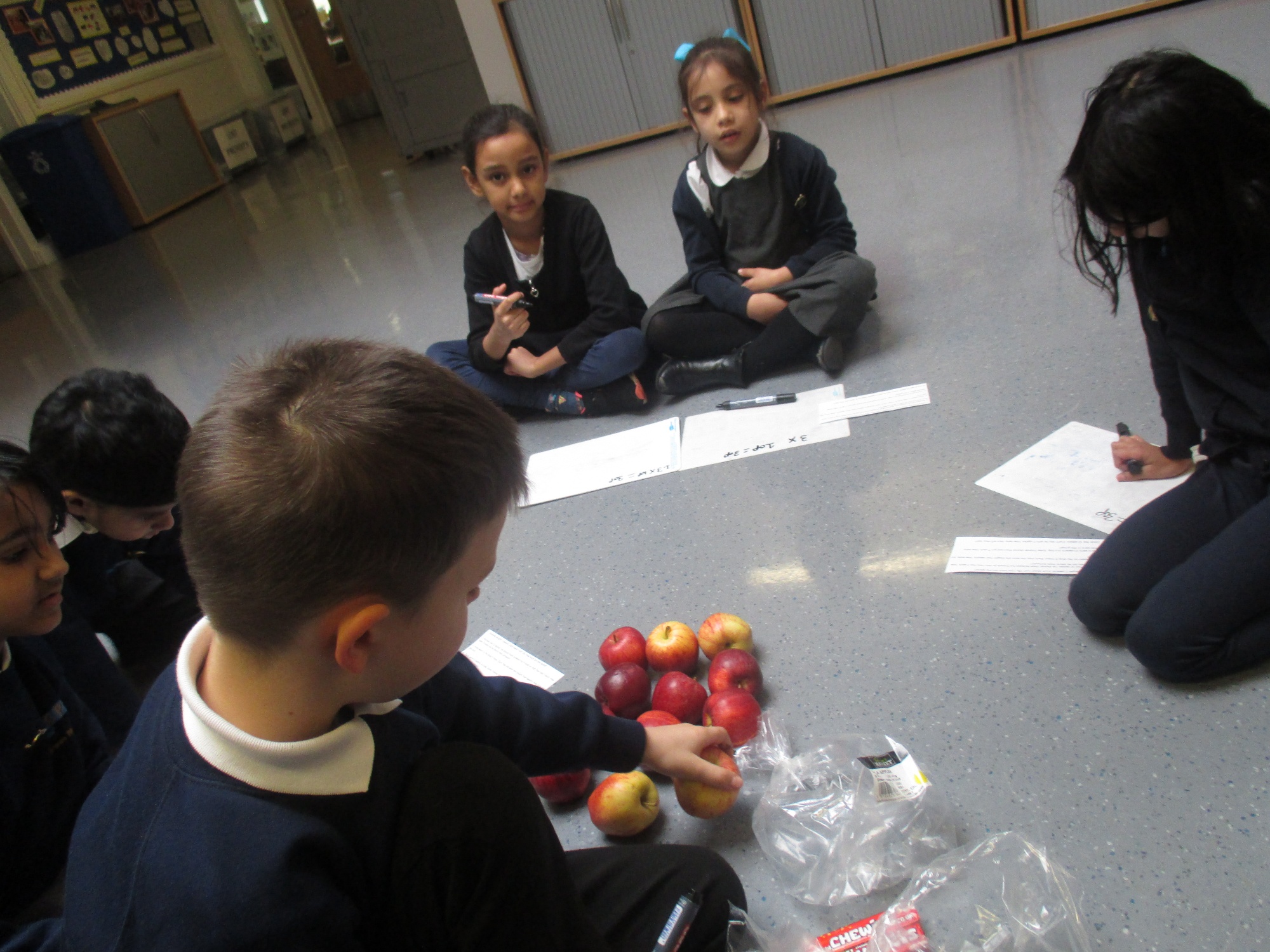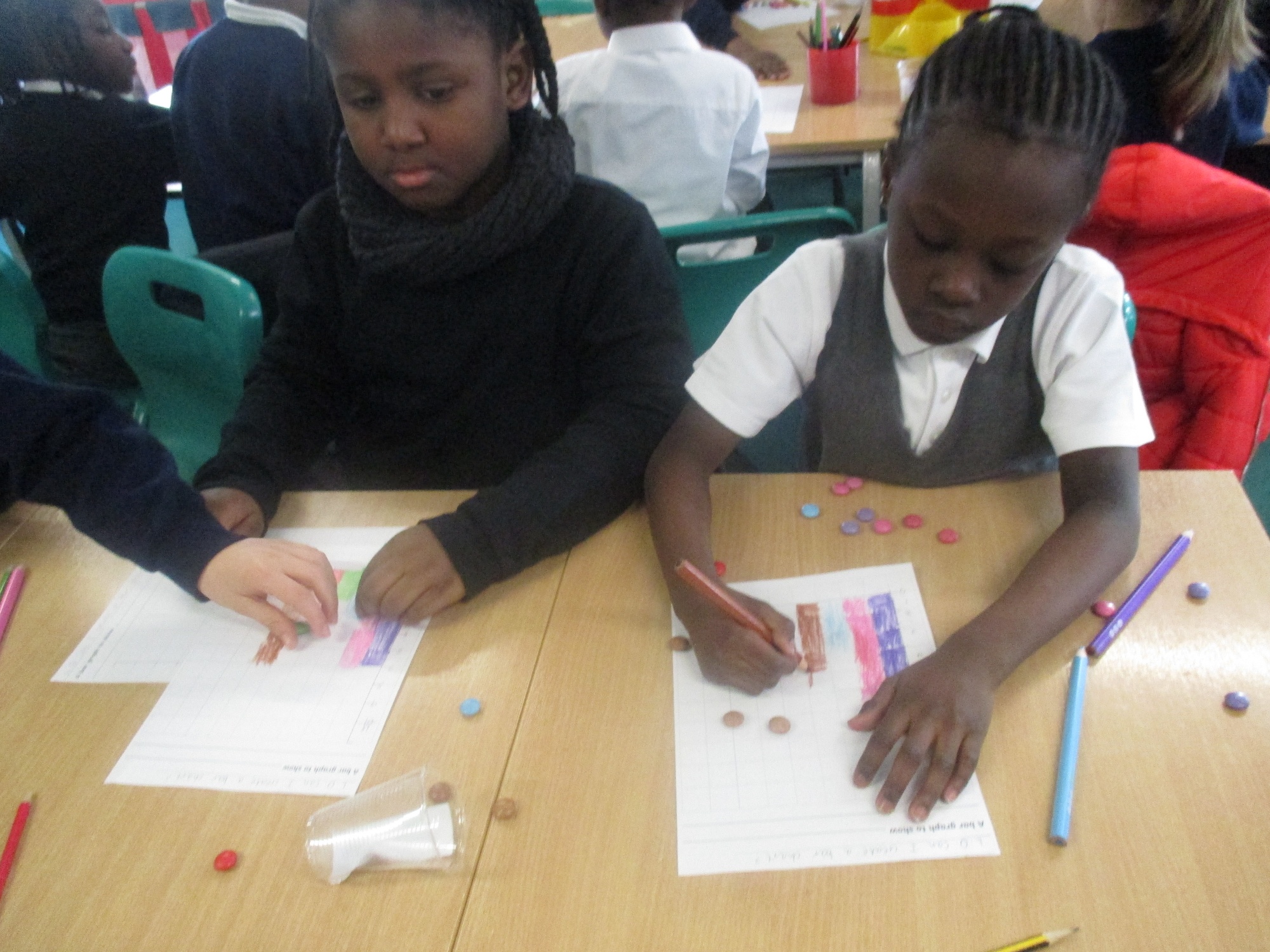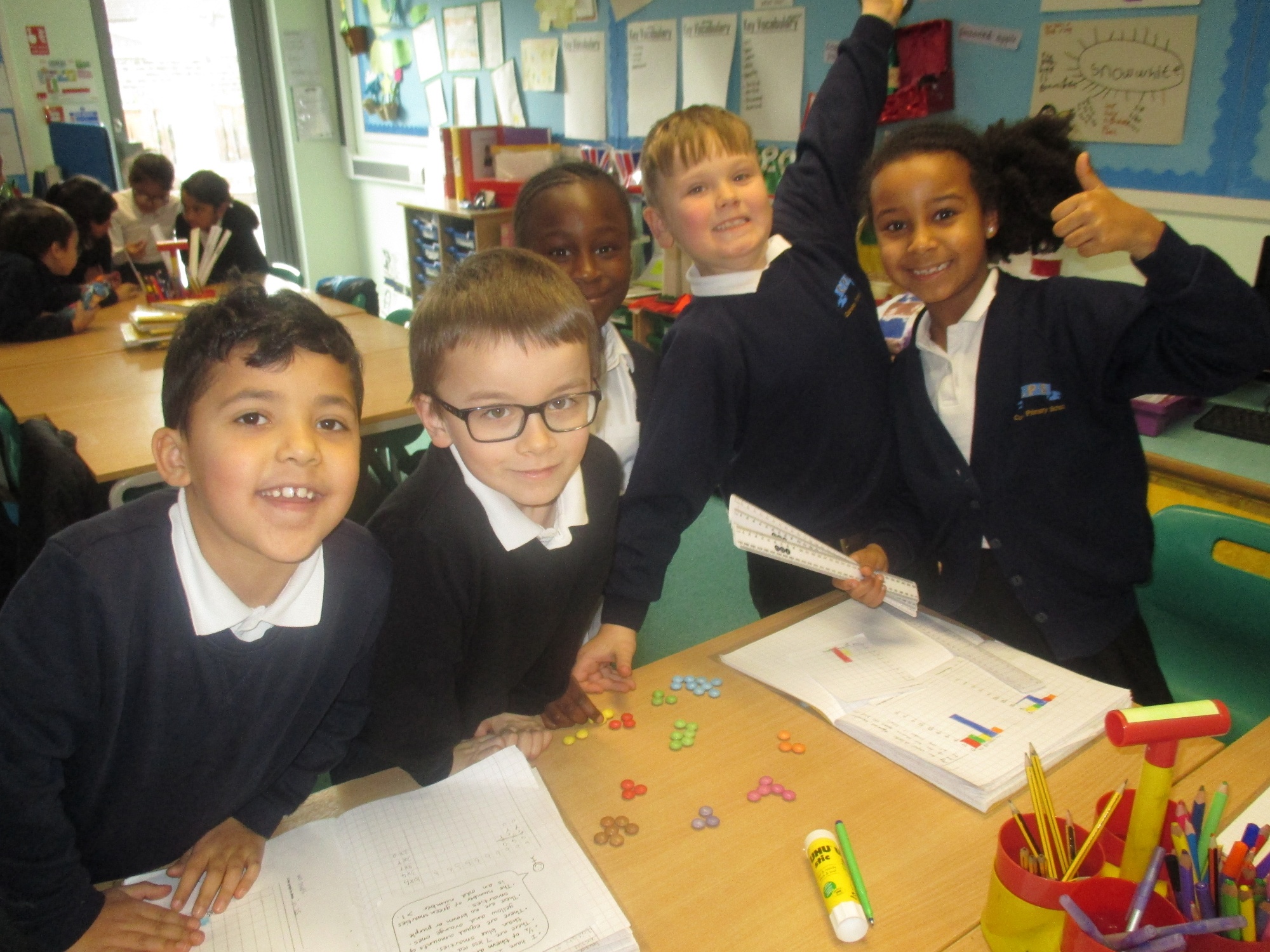 Literacy
We have been continuing to explore Ghana in our Literacy lessons. We used our knowledge of Ghana to create an information leaflet that would also persuade someone to visit the country. We also used our Art skills in Literacy, producing art work representing Ghana that inspired lots of descriptive language.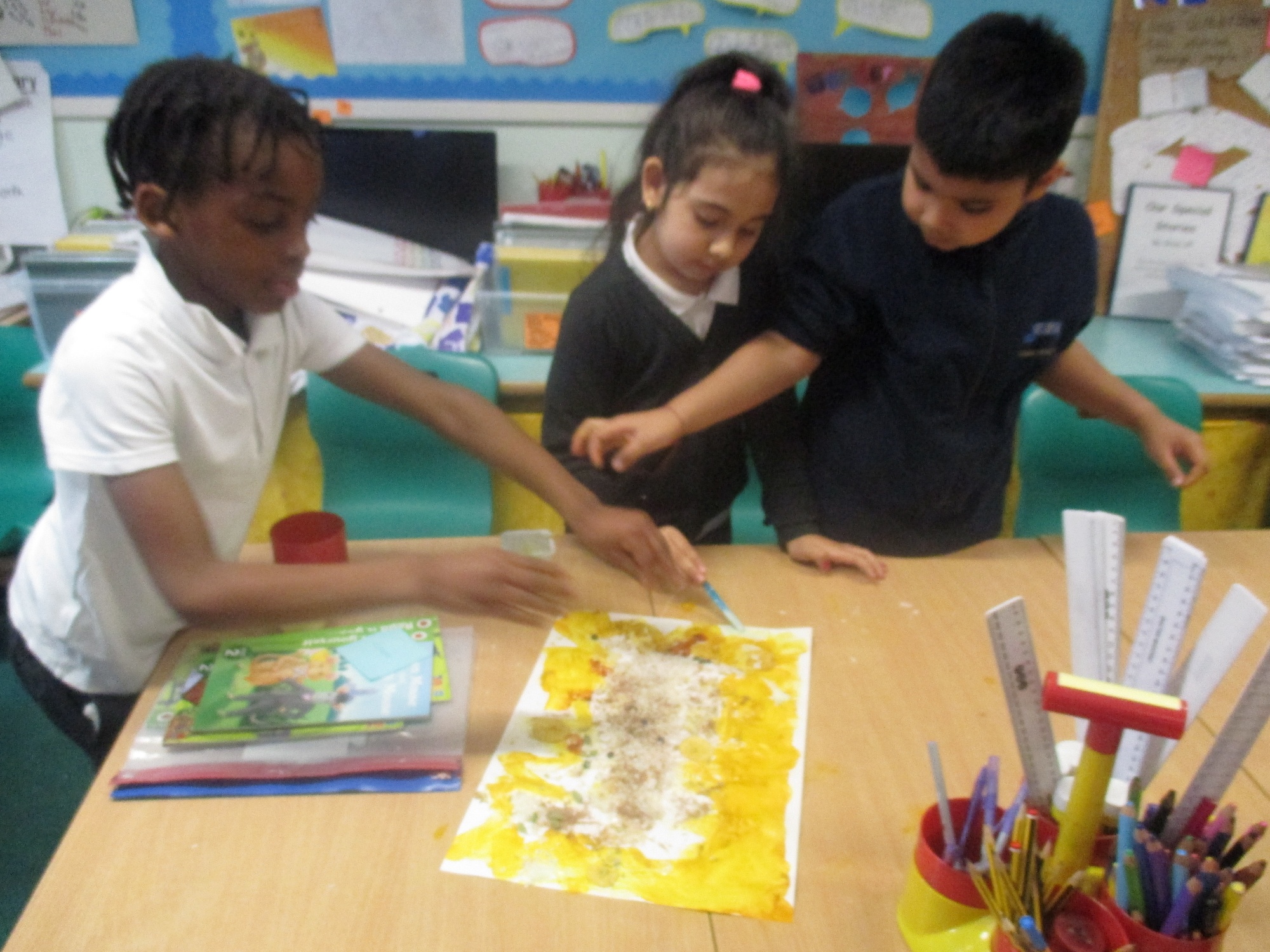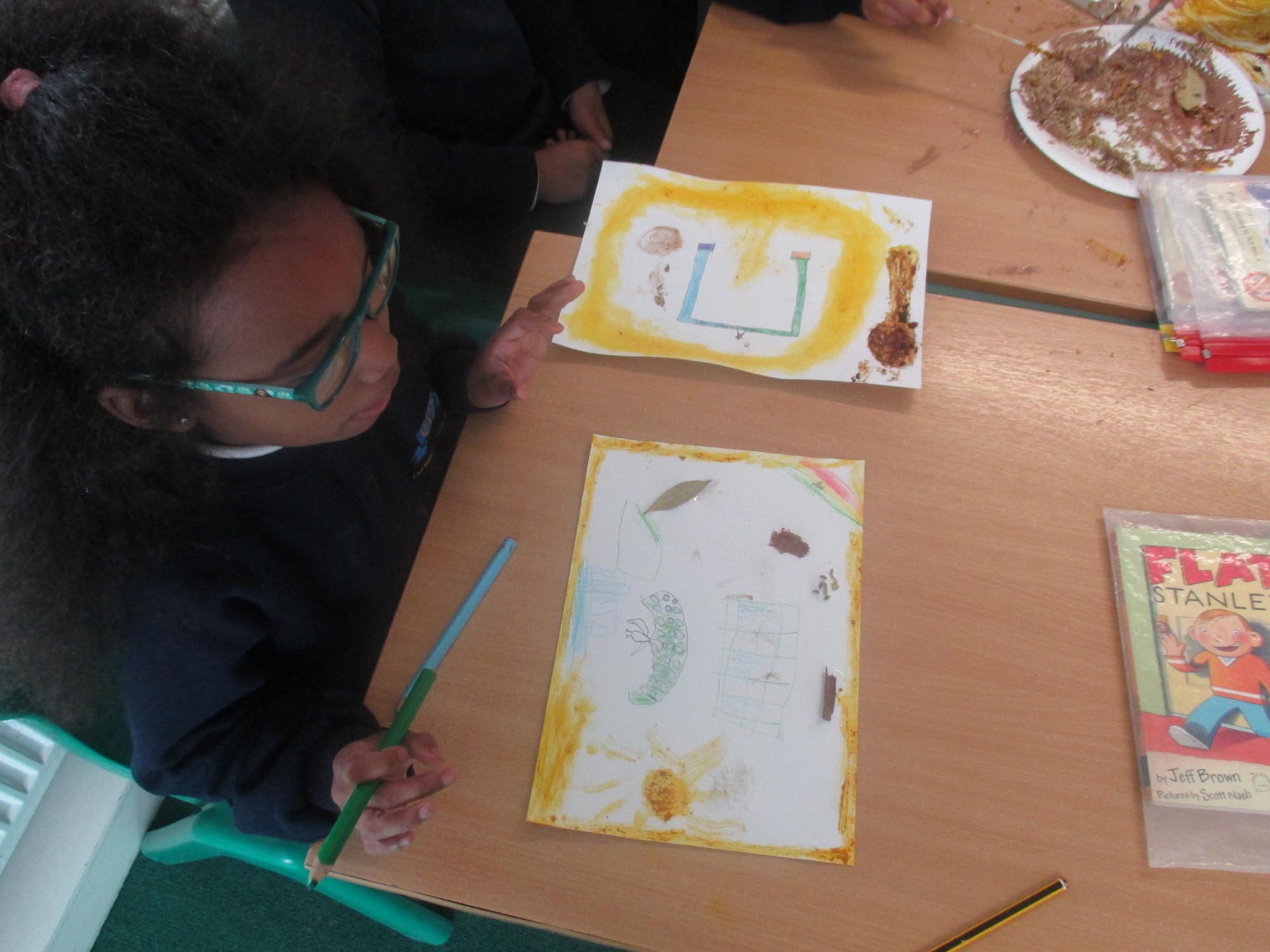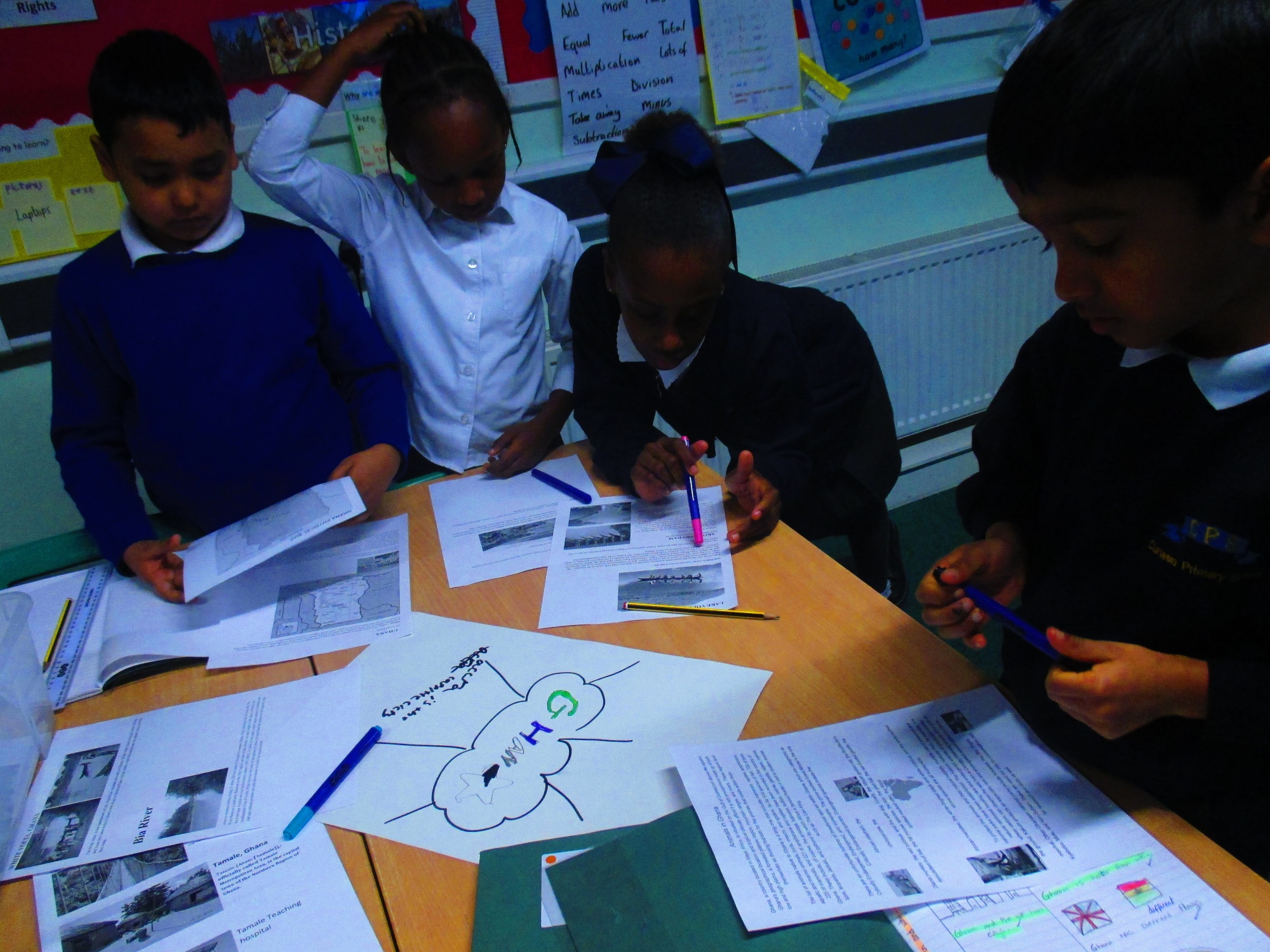 Art
We took part in a workshop at the National Gallery. We analysed the paintings using art vocabulary, describing colours, line, texture. We enjoyed discussing which were our favourite paintings and why. We have been creating art work in lots of different subjects- come and see our Art Exhibition on 28th March at 2:15 pm!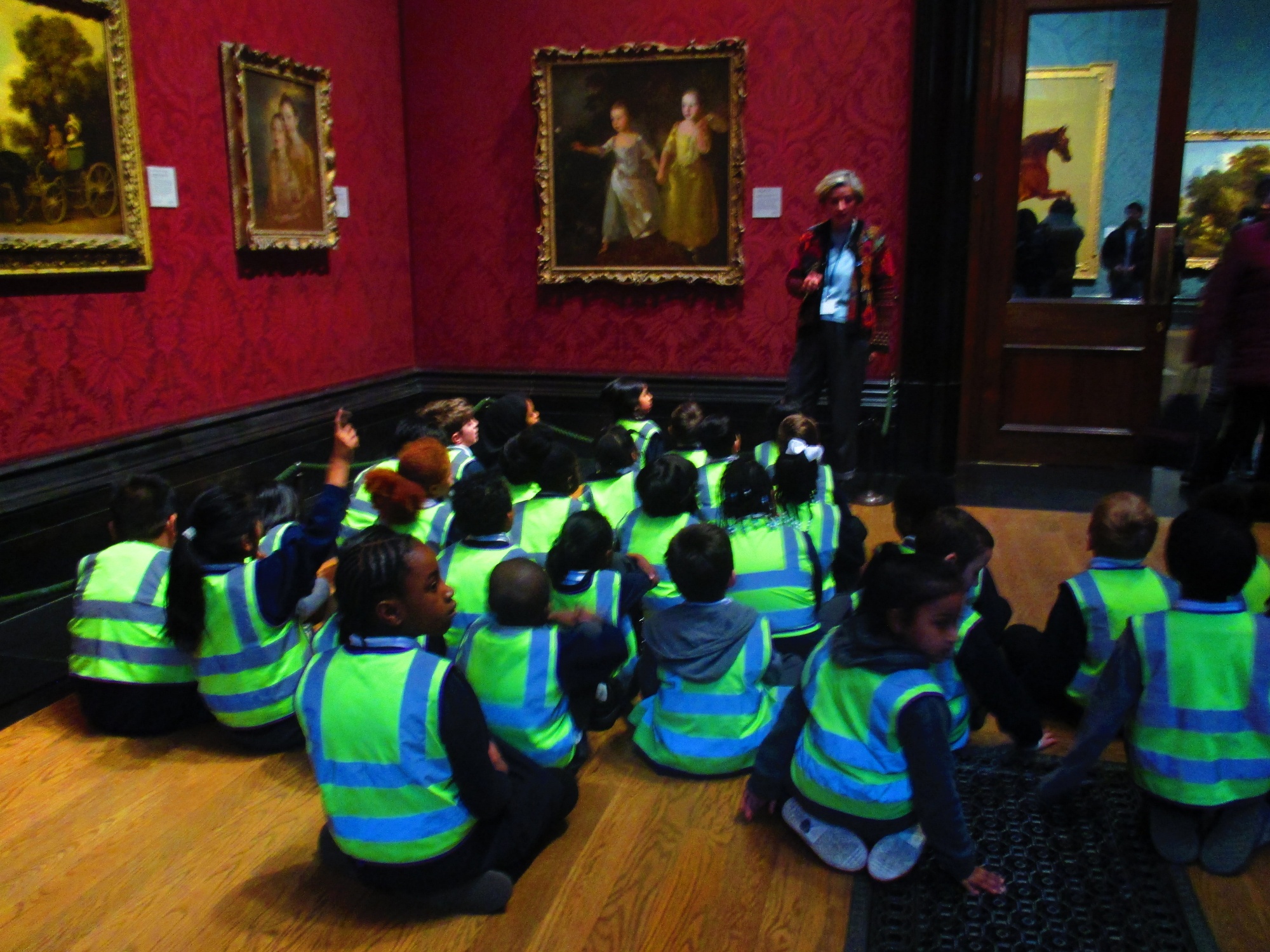 International Week
We prepared for our carnival by printing fabric to wear for our costumes. We were inspired by Ghanaian Kente cloth and learnt about what the different colours represent. Mini-world was a highlight of international week- we enjoyed looking around the different countries and teaching our visitors about Pakistan and Ghana.