Cycling at Curwen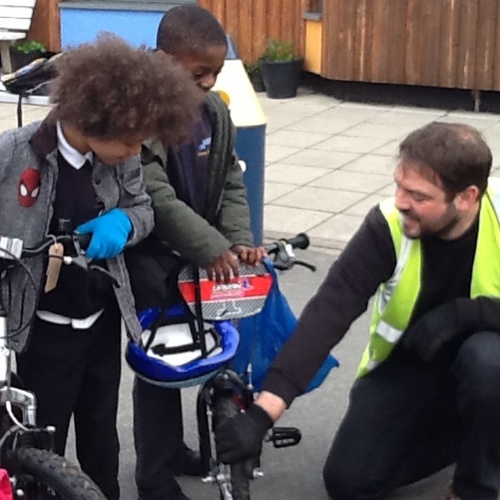 Curwen Primary School with Sustrans are promoting cycling to school.
We have held two Bike Breakfasts so far for this year, one on 28th November 2014 and the second on 18th March. Nearly 100 children who have taken part have had a free breakfast and their bike checked by a qualified mechanic.
The next Bike Breakfast is on Wednesday, 10th June as part of Family Week. Watch this space for further information.
More pictures are available here