Well Done Year 6

After 4 years of learning the KS2 curriculum through classroom lessons, educational visits, outside experiences, as well as the many other experiences we offer here at Curwen, our year 6 pupils sat their KS2 SATs tests last week. The pupils were extremely well-prepared for this week, thanks to all of the hard work from all of the teachers and support staff who work with the year 6 pupils; as well as the enormous dedication and commitment from the children themselves. The week began with the spelling, punctuatio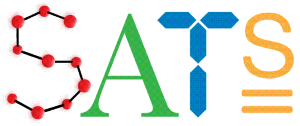 n and grammar test (SPAG), and 4 days later ended with the second mathematics reasoning paper. Whilst some of the children seemed a little nervous on Monday, by the time they had completed the SPAG test they felt more at ease. Throughout the week the pupils seemed to take everything in their stride and really tried their best – we couldn't have been more proud of them!
However, at Curwen we know that there are many skills our pupils possess that cannot be tested; we know that every child is unique and has their own qualities. Consequently, we will continue to offer a diverse and challenging curriculum that not only prepares pupils for the standardised tests that they

must take throughout their educational journey, but also those tests that they will face in life, ensuring they have the resilience and resolve to overcome these and succeed.
Well done year 6 – keep working hard!