Maths Problem Solving Open Morning 2018

On the 16th October 2018 Curwen held a problem solving morning for the all pupils. During this time parents/carers were invited in to test their resilience alongside their pupils, we had 170 parents participate.
Problem solving is a key area of focus for Curwen Primary and Nursery School. Teachers have been focused on developing pupils reasoning and problem solving skills, through a range of activities across the curriculum. During the maths problem solving morning pupils were given the opportunity to work in small teams to collectively solve problems, communicate effectively, create their own solutions and develop their understanding of number, shapes, coding and measure.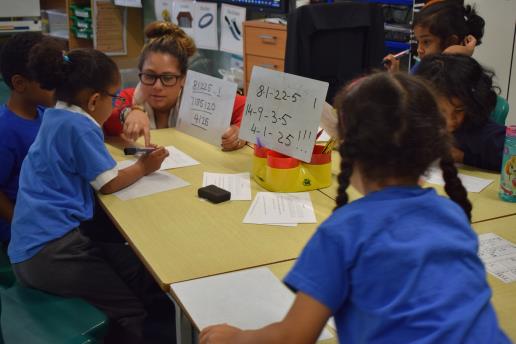 Pupils thoroughly enjoyed being challenged and showed great resilience in tackling a range of problems. All pupils understood that even if they could not find the solution, the process of trying even when something is hard is extremely important. Pupils at Curwen have a very good understanding of what it means to be resilient and the teachers at Curwen will continue to support pupils in developing this skill.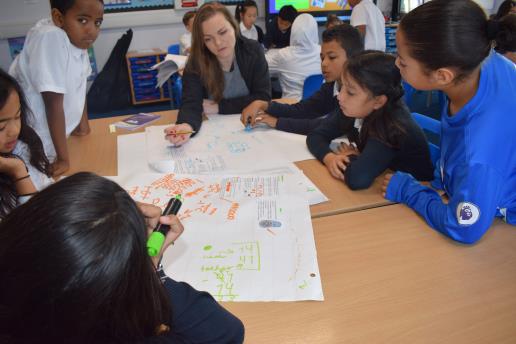 After parents visited their children in class they had the opportunity to join either a KS1 or KS2 maths workshop. The Phase Leader from KS1 lead on basic maths in Year 1 and 2 and how parents can support their child at home using the Maths Make Sense ideals the school continue to use and develop. The Phase leaders from KS2 introduced parents to a variety of games and problem solving activities which they could do at home and build upon pupils' communication, decision making and resilience skills. Curwen's parents were fully engaged and as for more events like this.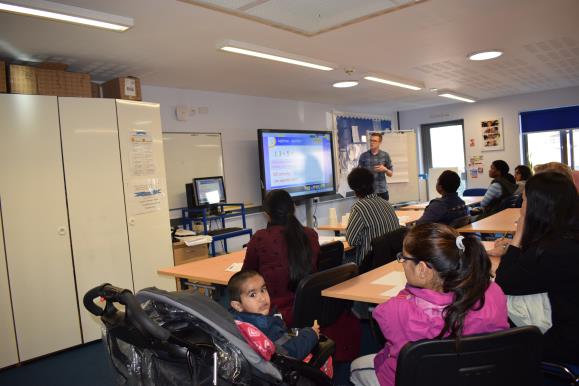 Some quotes from the pupils, parents and staff:
Pupils:
It was so much fun! I am sad my mum didn't get to experience this with me.
We got to communicate as a class and it was really nice to share this with our parents as we don't usually have our parents in lessons with us. It was also nice to have some challenges which pushed us on.
I wish we had more time
I would love more of these maths mornings with our parents.
Parents:
Great session so informative and interactive! Great to see practical steps in the learning of maths in both key stages.
Thank you so much for inviting me in. The session was very great.
It was great!
The maths workshop was amazing, letting the parents know the ways and methods to teach children at home. Thanks.
The teachers are doing a great job. I am happy about my child. He can speak now. Before he caould not put together a sentence. Well done teachers.
Staff:
It was fab! Thank you for all of your hard work. It was really nice to see so many more parents in years 5 and 6. Hopefully, the more we do, the more will come!
Thank you to everyone for all your hard work. The parents' feedback was really positive and the children had some really engaging activities to take part in.
It was fantastic! Such positive comments from the parents and visitors. Well done everyone!
I didn't realise how competitive the parents are.