Positive Parenting Workshops Evaluation

Following the success of last term, we ran another series 6 of 'Positive Parenting Workshops' this term. The aims of the workshops are to raise awareness of basic parenting skills and encourage parents to engage with one another, share ideas and adopt better parenting practices at home and prepare their children to be more equipped and ready to learn.
The topics included; Managing Behaviour, Well-Being, Reading/Bug Club, Healthy Eating/Nutrition and Basic First Aid.
We are pleased to say that 19 parents attended in total and had some very positive feedback;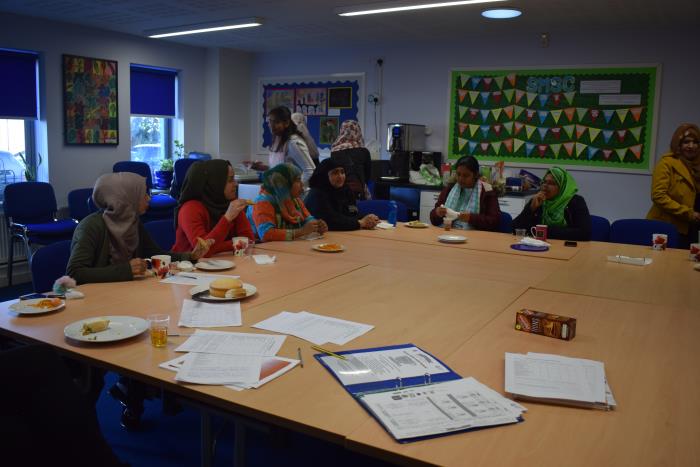 "Very Informative, addressing important topics such as reading, positive routine at home, (early to sleep). I was able to address with Claire and Jahanara about building confidence in my children. I love having the contact with the staff of the school, keeping up to date with current changes and my involvement to support the school vice versa"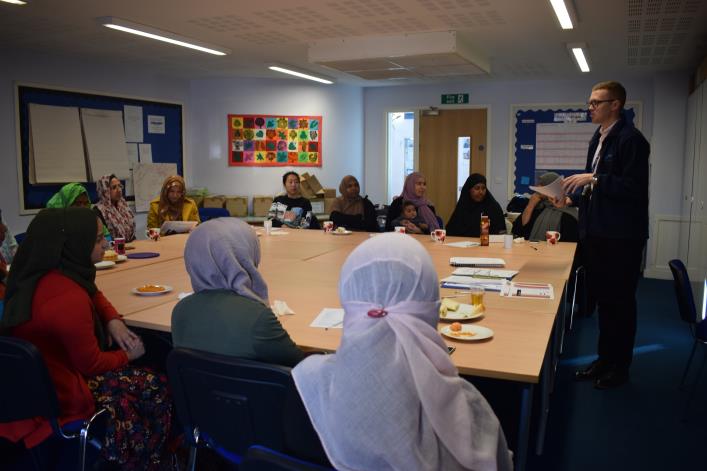 Years' 5 and 2 Parent.
"It is very helpful. I found the first Aid session very useful and also how we can protect our children. Because lots of mums come here I enjoyed socialising and making friends."
Year 2 Parent.
They made it very easy to understand about my child's awareness about using the IPad. Also I have started doing a few homework techniques' and started reading bedtime stories. I would really like them to talk about activities I could do with my children at home to make them interested in reading."
Year 5 Parent.
"I was having very difficulty to make children have their breakfast before the suggestion from this workshop, it helped me to solve this problem."
Year 1 Parent.
Due to the positive feedback received, we will continue the workshops next term to provide opportunities for more parents to get involved and benefit and work together to nurture their children to flourish at school and reach their highest potential.