KS1 Christmas Concert

"It's the most wonderful time of the year…"
It's that time of the year again. December has come around and with all its joy of Christmas. Understanding the true meaning of Christmas is what was explored in Counting Down to Christmas, the KS1 Christmas Concert this year.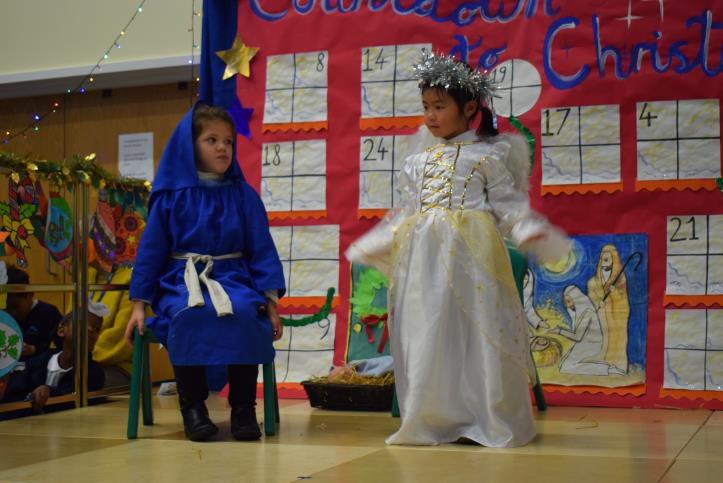 Our story begins when grandparents give their grandchild, Jo, an advent calendar. This advent calendar is unlike any other as it is magical. When each day a door is opened it transports Jo over 2000 years ago back in time to the key events that led up to the birth of Jesus Christ.
Some of the key events experienced were when Mary was visited by the angel Gabriel, the reasons why Mary and Joseph had to settle for the stable were acted, the birth of baby Jesus, and the visit by the three wise men.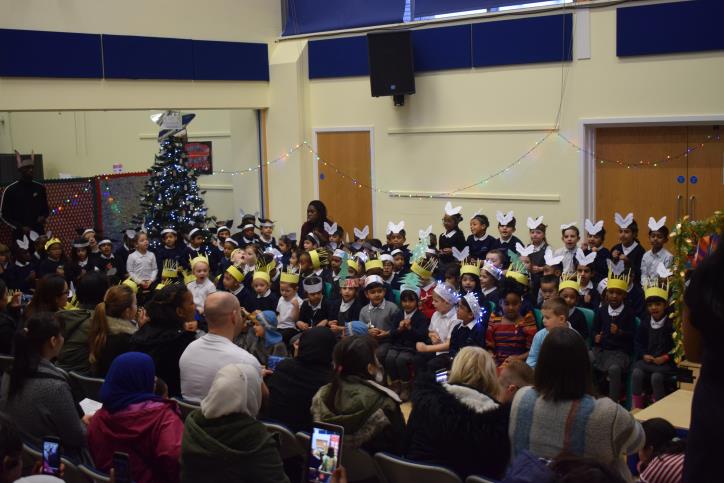 A particular highlight among all the songs sung was an expressive song, Follow That Star. This song was sung with the main hall lights switched off and children used coloured finger lights. All the children demonstrated their enjoyment through actively engaging in singing the songs and doing the actions, which included sign language.
As Linus, the character from Peanuts says, "That's what Christmas is all about Charlie Brown", referring to the birth of Christ.
For more photos, please check out our gallery