English for Parents- Evaluation
Our English for Parents course finished last Friday 10th and the students were happy to receive their certificates.
The English for Parents course - Beginners was a pilot project developed to improve parents' spoken English and basic reading/writing skills and was designed to teach at an elementary and practical level to enable them to be more confident in their day to day communication.
We are pleased to say that we have had 24 parents who have attended throughout the course which ran from January to May this year.
We have had some very positive feedback from the students.
'It's given me confidence when I speak with someo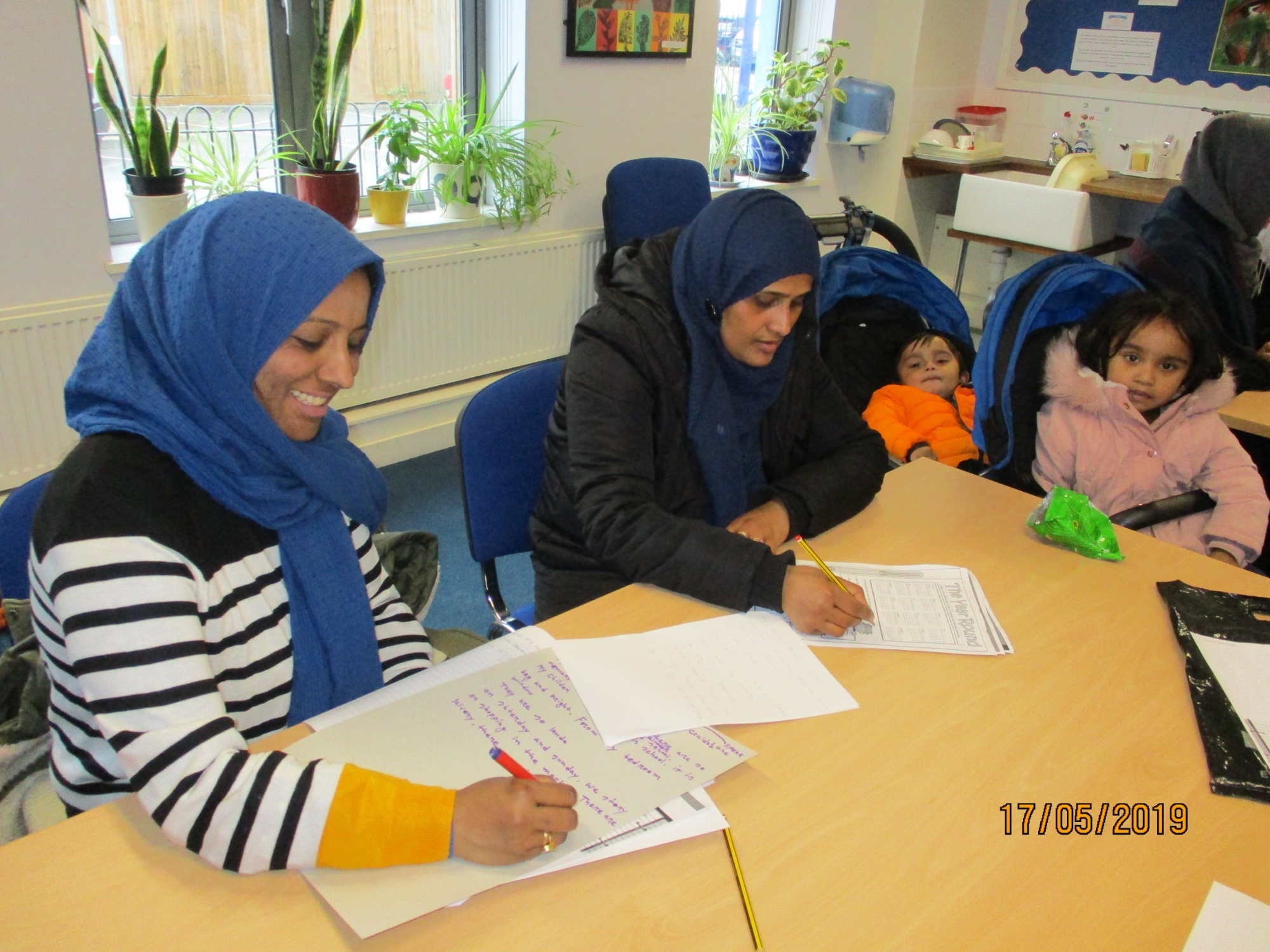 ne in English and also helpful to understand my child and am able to communicate with him. I would like to attend the workshops and Curwen when they start again.' -Comment from Year 2 parent.
'I enjoyed learning how to say full sentences. I thought the atmosphere was relaxed and friendly. I want to learn how to speak more clearly and fluently'. - Comment from Year 4 Parent.
'Very good and helpful, thanks. I like how the class was taken and explained clearly in English and Bengali. I would like to learn more spoken English.' - Comment from Year 2 & Parent.
We would like to thank these parents for their lovely comments and for committing to the classes and always have a positive attitude towards learning.
Due to the success of the course we are planning to provide another one next year so more parents can benefit from this.
Sonia Teixeira - EAL Lead Interventions Officer
Jahanara Sharif – General Lead Interventions Officer