Celebrating Christmas around the world with KS1 children at Curwen

"A fantastic and amazing performance by the kids. I really, really enjoyed myself and kept dancing. They've been so confident and sang well and loud. I loved the moments like this song. Lovely costumes too." -Year 2 parent
KS1 Christmas Concert celebrated Christmas around the world recognising and respecting diversity and appreciating one's cultural heritage.
"Loved the assembly, absolutely fantastic. Really good to see the school celebrating the diversity."- Year 1 parent
The story is set in modern day and is intertwined with time travelling to the key moments depicting the nativity story. Children learn about the true meaning of Christmas through this means.
"Excellent performance loved the song let us all join hands together. Fantastic light show. Great job uniting the world as one and tea was lovely in this weather." -Year 2 parent
Six children find a box of Christmas crackers. When they burst each Christmas cracker they are transported to different places around the world. The rhythmical and melodious songs capture the musical styles from around the world. This gave children the opportunity to celebrate the local musical lives by dressing up in different traditional costumes and performing cultural dances movements.
"Very nice singing which shows all of the cultural diversity is (a) really amazing way to teach people and bringing all together." -Year 1 parent
They visit Spain, the state of Hawaii, the continent of Africa, the United States of America, China and India. They discover the distinctive cultural features of that place and wish the audience Merry Christmas in the local language.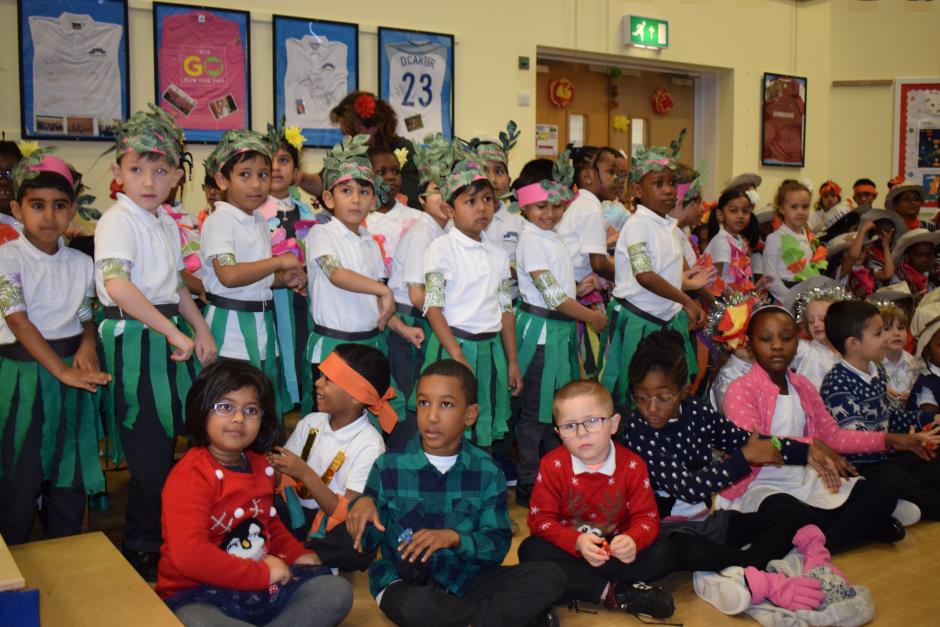 "Fabulous! Only shame we can't come twice"- Year 2 parent