Early Years World of Work Week

It has been world of work week in Early Years.
Nursery learnt all about 'transport jobs'. For example train driver, bus driver, fire fighter, aeroplane pilot and boat captain. They have been looking at different transport identifying colours, shapes and what noises they make. Nursery had visitors from the DLR to talk to them about their job and how to stay safe at the train station. They also got to meet the local firefighters, sit inside the fire engine, sound the siren and watch them spray their fire hose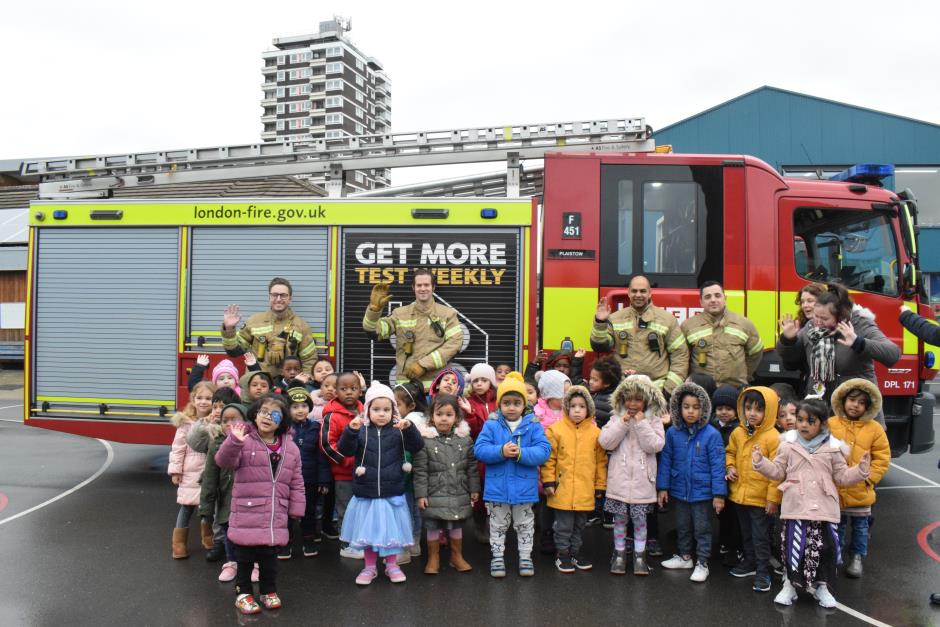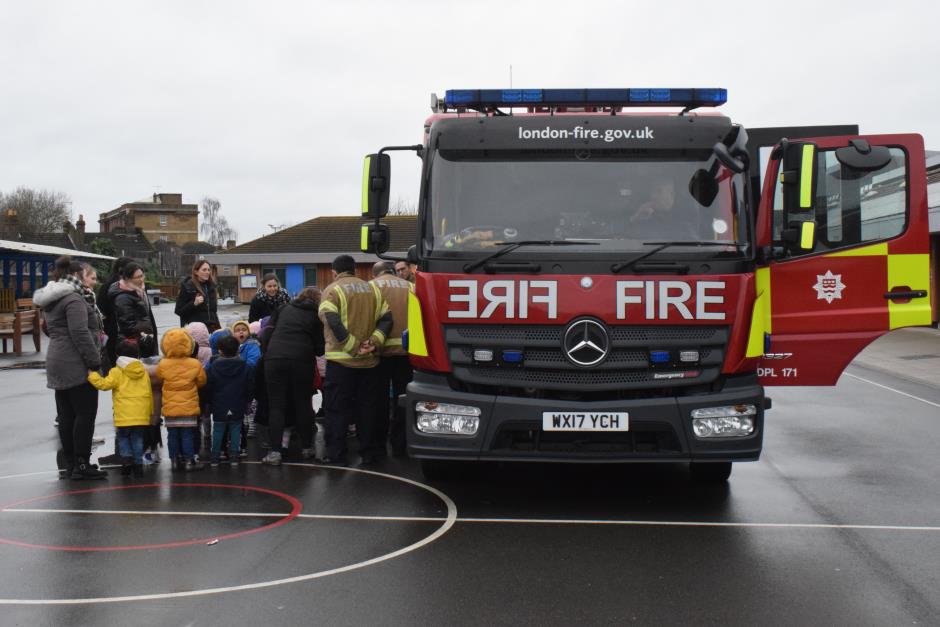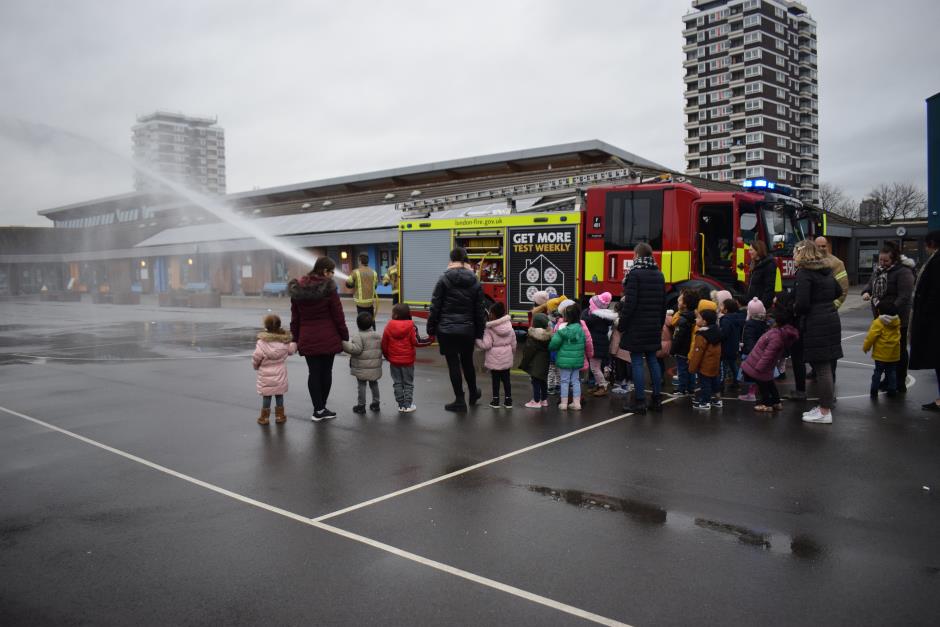 Reception learnt about 'in the supermarket'. Who works there, discuss where our food comes from, what to eat and how to be healthy. They explored lots of different food and vegetables and made their own fruit skewer. The children used their role play grocery store in class to weigh and sell their very own fruit and vegetables.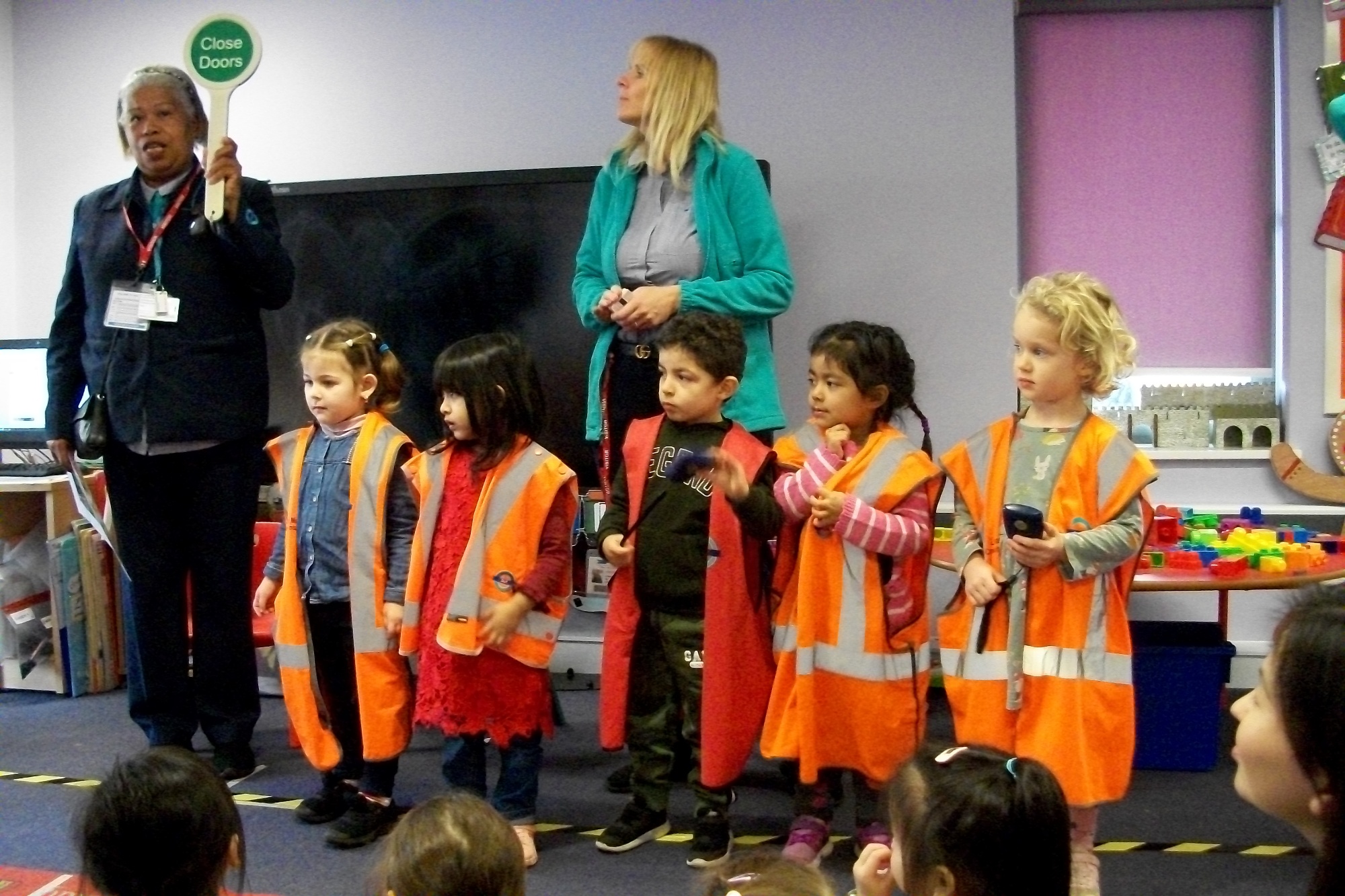 It was a good introduction to jobs in our community and how they help us.