World Book Day 2020
A massive thank you and well done to all our pupils for the hard work and enthusiasm that went into making this year's World Book Day such a huge success. We really appreciate the time and effort that our pupils put in to design and make their own sandwich boards or getting dressed up as their favourite characters. They looked amazing and were so keen to share their brilliant sandwich boards to promote their favourite books and authors.
Winning designs were chosen from each class and all winners were presented with a special gold token to use in our brand new book vending machine. Thank you to Miss Ayla and any children that took part in the art nurture project to design the book vending machine, and finally thank you to Yusuf in 6GC who officially opened it.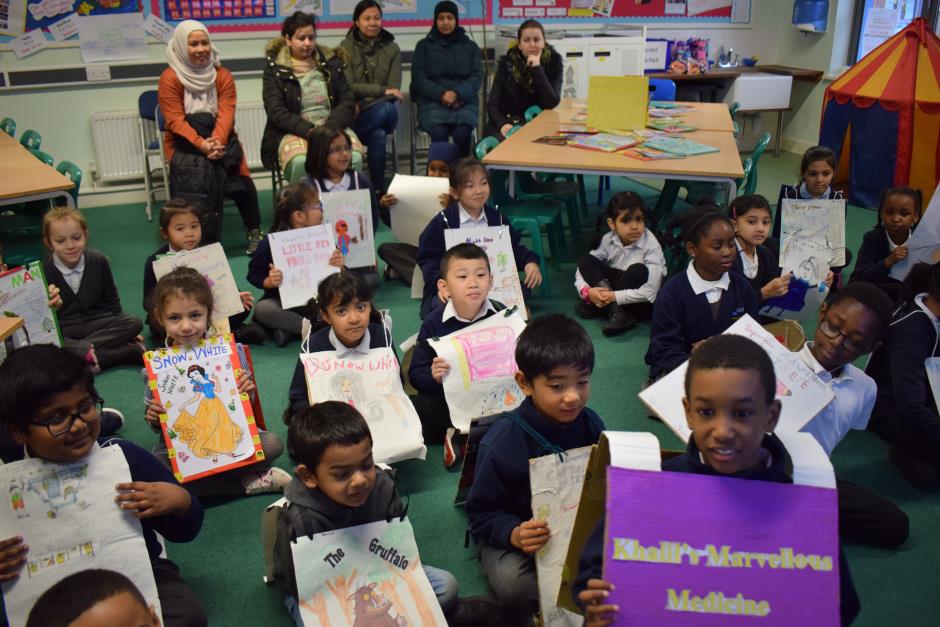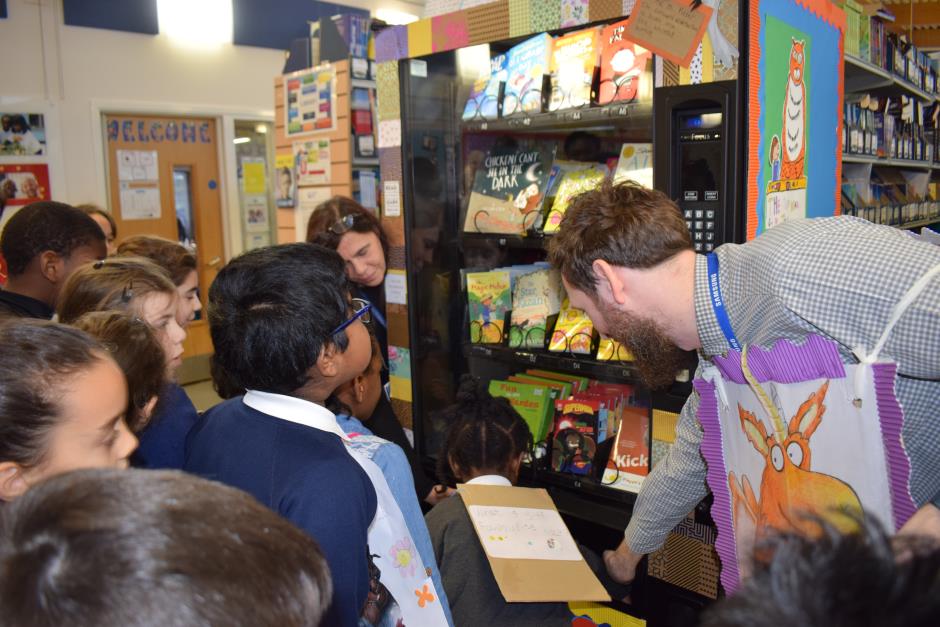 Well done to all our amazing poetry winners. They performed their poems in our whole school assembly with such confidence and passion (See poetry section for more information).
Thank you to any parents or carers that helped their child(ren) create such wonderful masterpieces. Today was all about promoting a love of reading so we are grateful to anyone that came in school to celebrate with their child and/or attended our parent workshops.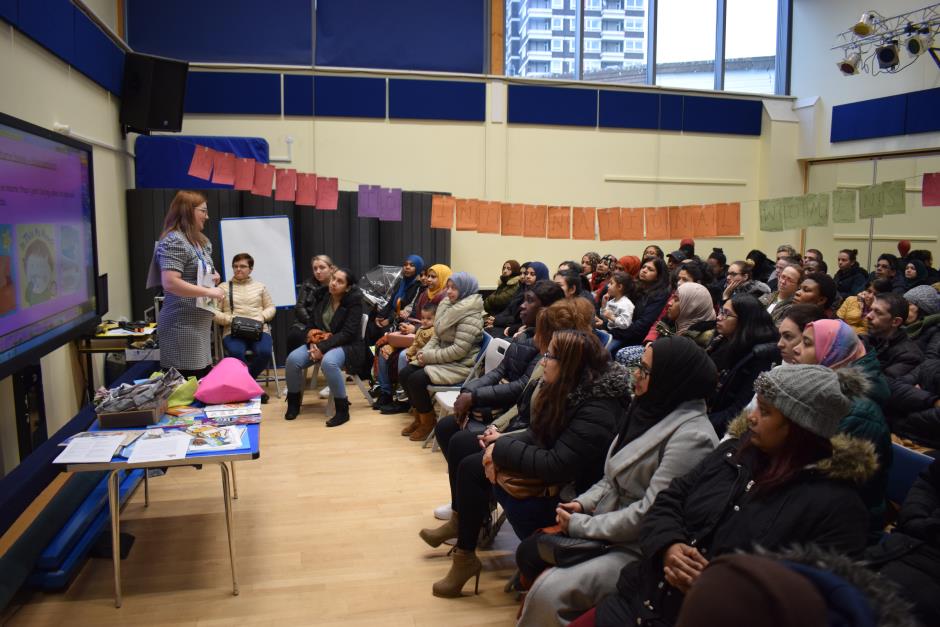 Happy reading one and all!!!!!!
Below is a list of the Sandwich Board Competition Winners
AM Nursery
Tayiba, Usman and Yusra
PM Nursery
Leny, Bihista and Nahia
Reception
Bethal (RG), Afham (RS), Zakariya (RDR), Riaz (RN)
Year 1
George (1C), Bradley (1M), Elise (1L), Bilal (1K)
Year 2
Gheorghe (2N), Ashuath(2B), Nuha (2R), Luna (2M)
Year 3
Ibrahim (3C), Yusuf (3B), Jayden (3L), Tianna (3H)
Year 4 (winners chosen in sets)
Lola (4L), Ayah (4U), Shainee (4U), Michael (4B), Jack (4U)
Year 5
Kadijah (5R), Isha (5B), Tegan (5G), Jacob (5W)
Year 6
Zia (6K), Cydney (6C), Maya (6GC), Rahima (6S)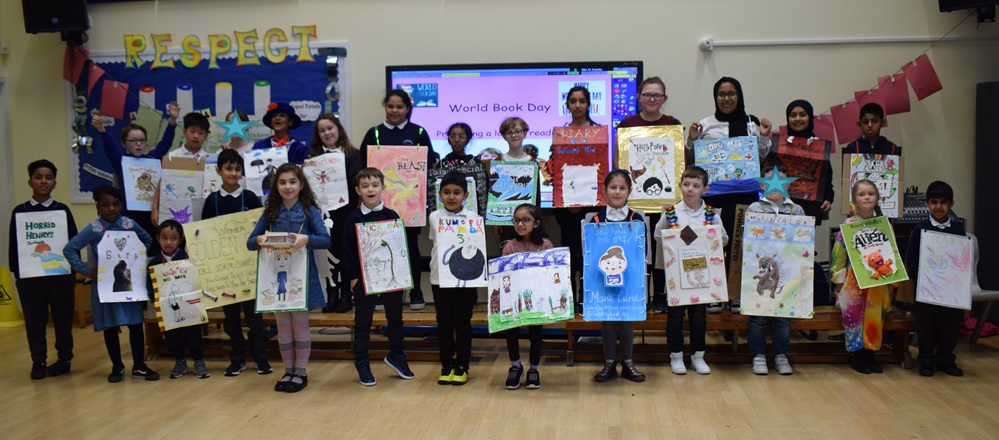 Please check out the gallery for more pictures