Art and Design
Art and Design is all about children experimenting, designing and expressing themselves in a visual way. This includes looking at the world around them, learning about artists, art techniques and other cultures, and responding by making their own art works.
Welcome to the the arts at Curwen Primary School Click here
Please visit Curwen's Art Gallery by clicking
Please find all information about our 2021 Black History Month Competition winners in the PDF below
How can you help your child?
Build up a range of drawing and making materials at home, such as pencils, paints, glue and sellotape. These can be very cheap and are often easily found in pound shops. Let them do Art activities at home, such as drawing, painting and using junk boxes to make models.
Draw pictures with your child. It is good for children to see how adults draw too.
Talk to your child about how things are made and why they look like they do. Talk about how they think things can be improved. Ask questions about how the artist made the work and why they have chosen to do things.
Help your child to research art and artists using the internet, magazines, catalogues and books at the library.
Talk about and let your child find out about famous artists, crafts people and architects. Encourage your child to be inspired by art and design that they have seen. Can they use techniques or styles they have seen to make their own art work?
Visit art galleries and design museums, and look at buildings around your local area.
Encourage your child to collect pictures they like from magazines and catalogues. They can cut or rip pictures out and glue them onto paper or into a sketchbook.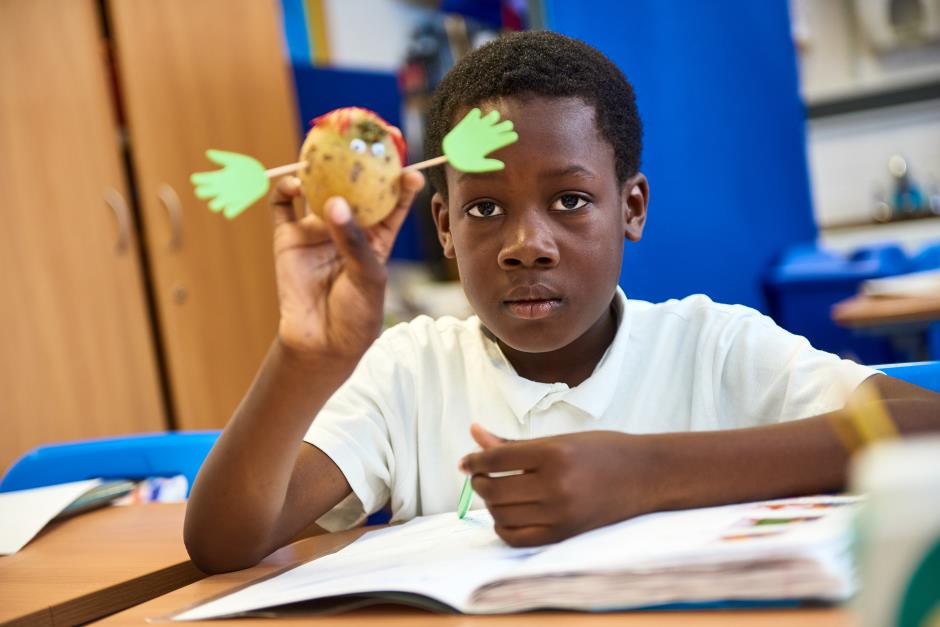 Experience art with your family
There are lots of art galleries and museums in London that you can visit with your family, and some of them are free to enter.
Following your gallery visit, children can:
Have a discussion about the artworks they have seen
Use an art work as inspiration to create their own art
Research an artist whose art work they saw and found interesting
Make a collaborative artwork with family members
Look up a technique that they have seen at the gallery and try it for themself