Eco Champions
Our Eco-Champions are the student leaders taking change of our drive to become a greener school. Each class has an Eco-Champion. The Eco Committee work together to help the school and local area become more eco-friendly. They are carrying out a seven step programme to make lasting changes in the school and the curriculum.
Year 1: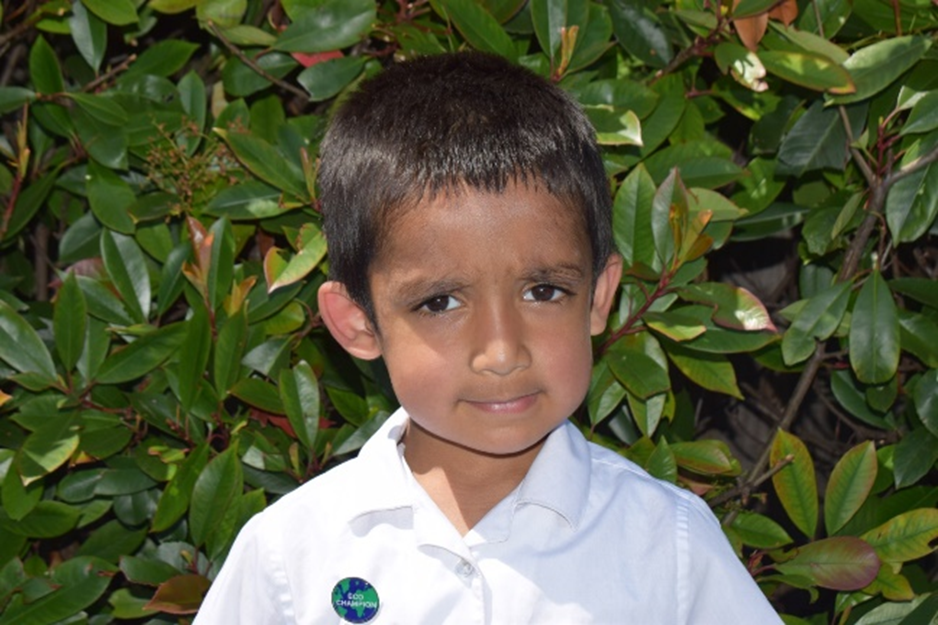 Usman is mindful of looking after our planet in lots of ways. After learning about how we can look after our planet, he likes to get involved in recycling the paper we are not using anymore. He always remembers to put the scrap paper in correct recycle bin and is helping his peers tidying up our classroom. It is wonderful to see how he is sorting the paper and looks after our environment. At lunch time, Usman is trying very hard to finish his food so it doesn't go to waste. Well done, Usman!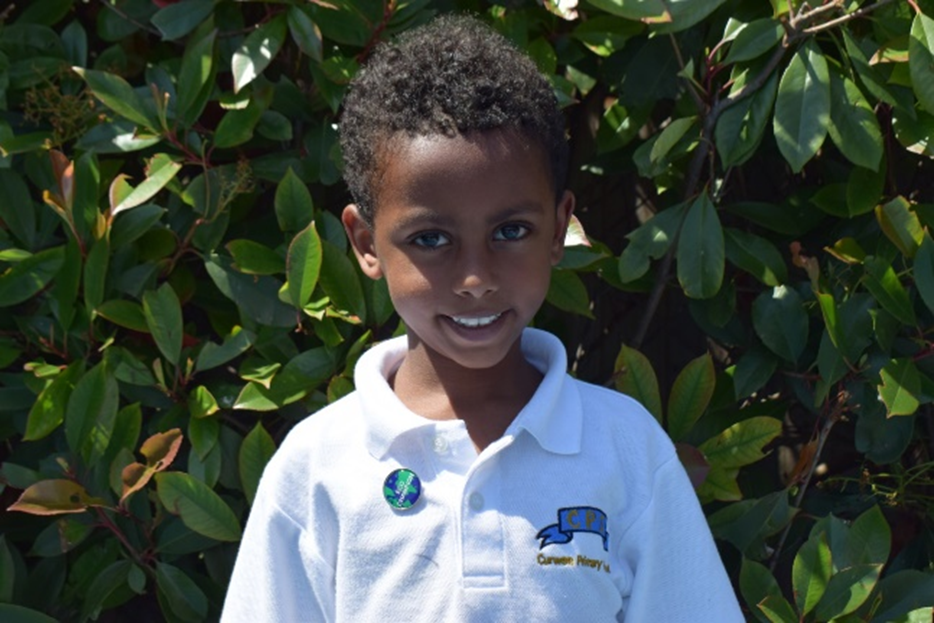 Reuben never wastes paper and uses scrap paper when making models and pictures. He always turns the tap off after washing his hands so that he doesn't waste water. He also takes care not to waste or damage resources in Reception. Reuben encourages others to do the same.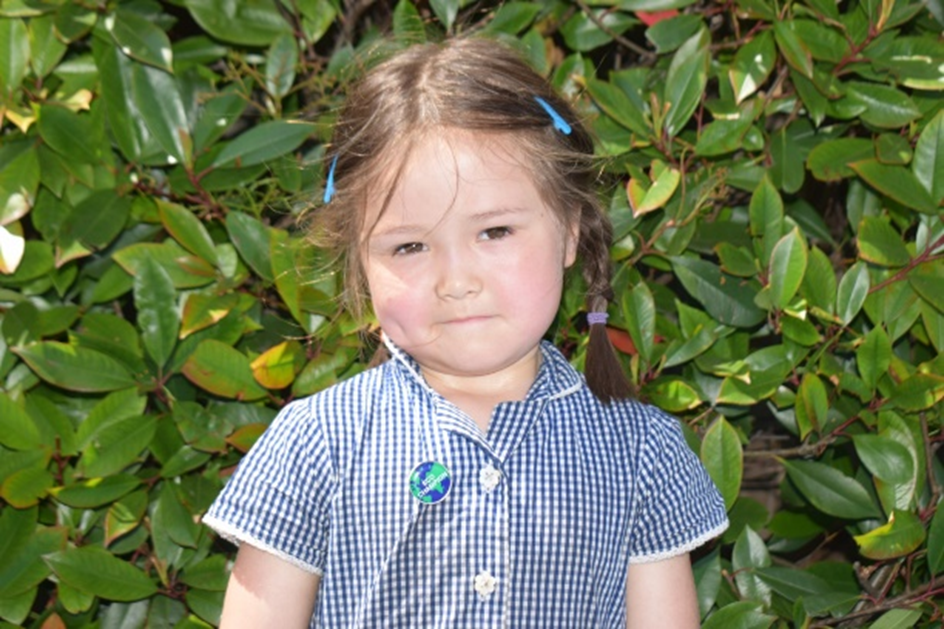 Lovisa has taken a lot of interest in the natural environment from talking about saving creatures and looking after trees to asking children to turn off the tap. Lovisa is aware of seasonal changes and is able to look at books independently around the topic of natural disasters such as volcanoes. Her range of vocabulary is amazing, and she uses this to communicate with her friends about waste, especially when lids are not placed back on to pens. Lovisa really enjoys attending forest school and finding new and interesting ways to use natural materials.
Year 2: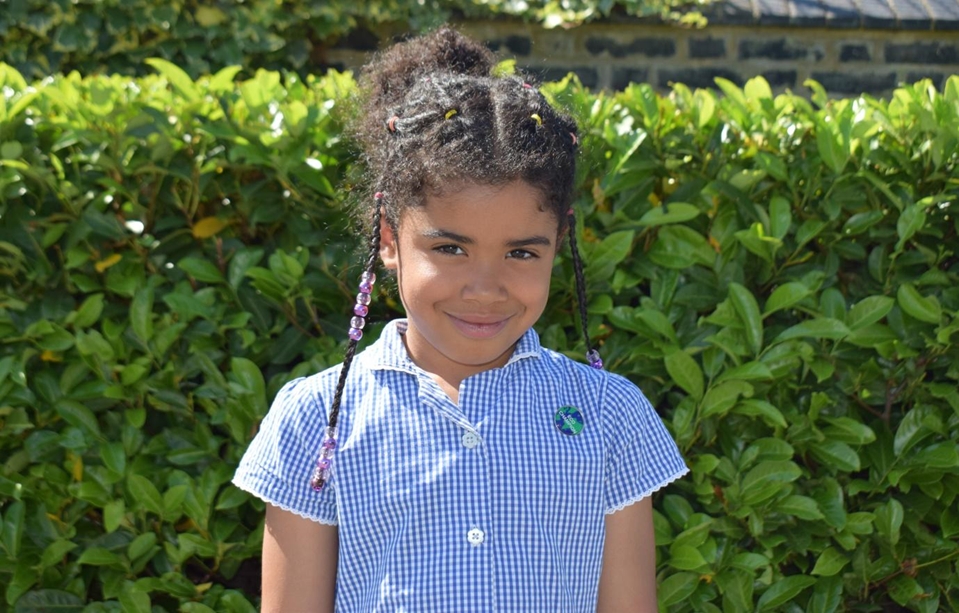 Mango is a conscientious and caring individual who is always looking out for her peers and the environment. She is always keen to learn and find ways to be productive and resourceful in class. Mango always tries her best to be careful not to waste things unnecessarily, whether that be classroom resources or food, and is keen on voicing why this is important for our environment to others.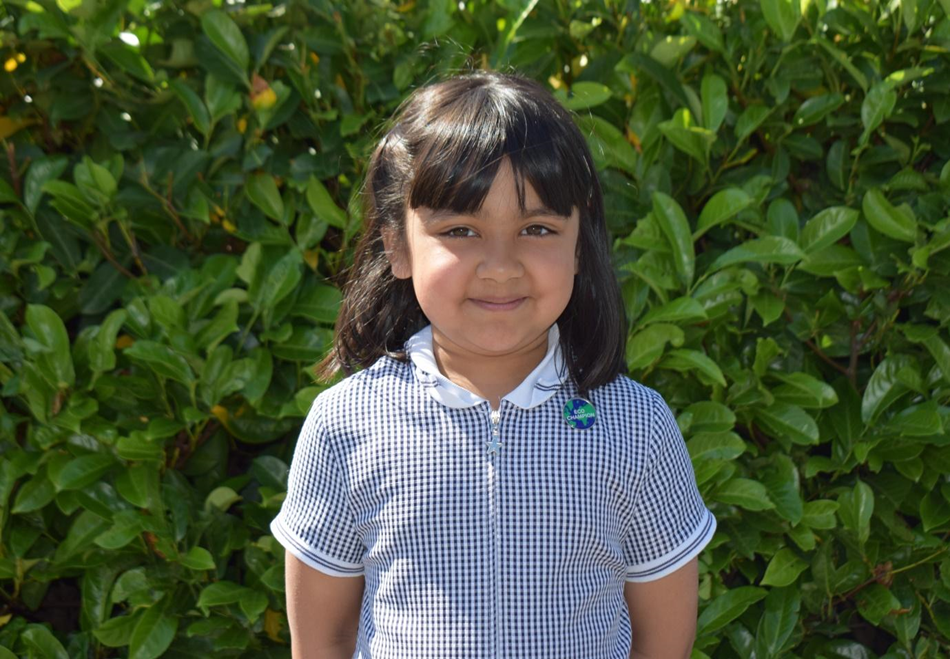 Layla cares a lot about the environment and she has shown this by her actions in school and outside of school. At playtimes she is always encouraging her peers to throw rubbish in the bins and picking anything up that has been thrown on the floor. She is mindful of how the tap is sometimes left running when children are washing their hands and is always making sure it is turned off. Her passion is not just in school but also continued outside of school. She enjoys going on litter hunts with her mum and makes sure that the local area is also litter free and she reminds her peers that you can easily do it after school on the way home.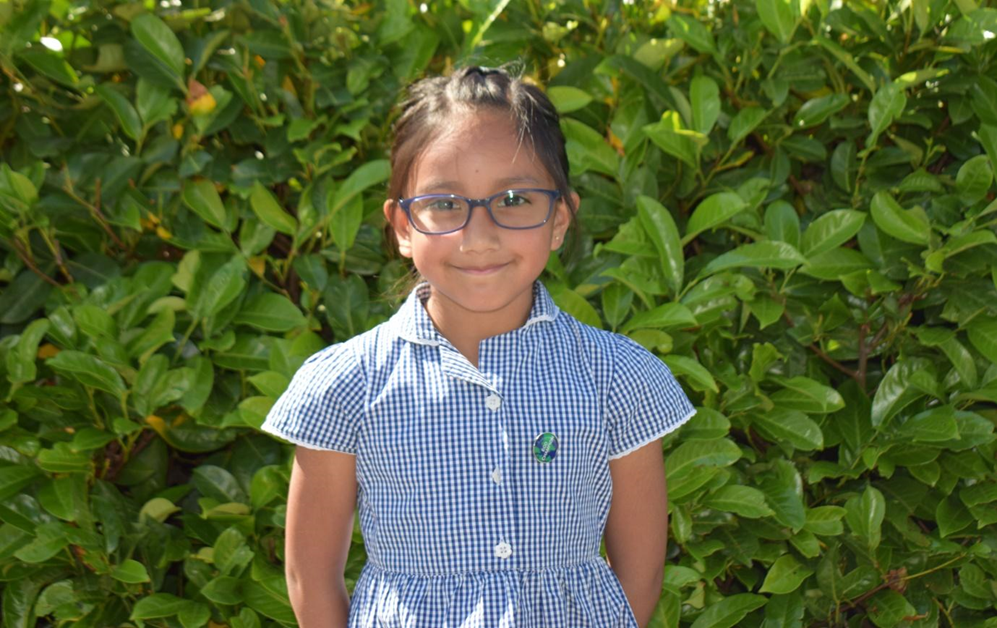 Amara is always talking about how she recycles at home. She can talk about the importance of recycling and how it affects the environment. In school, she is the child who will offer to put papers in the recycle bin and wash plastic stuff after golden time for me to recycle at home. Several times, she has helped to reduce the water usage in our class by turning off the tap when it has been left on by other children. She made a positive impact on helping the class to become more environmentally friendly.
Lucas has shown that he is very mindful at looking after our planet. He is always keen to learn and find our ways to be productive and resourceful not just in class but at home too.Lucas is always careful about not wasting water when washing his hands, not wasting food at lunch time and picking up rubbish in the classroom.
Year 3:
Bradley
Bradley always looks after the classroom resources and behaves responsibly. This year he has shown great leadership qualities through his sensible attitude, sharing his great ideas and supporting his classmates.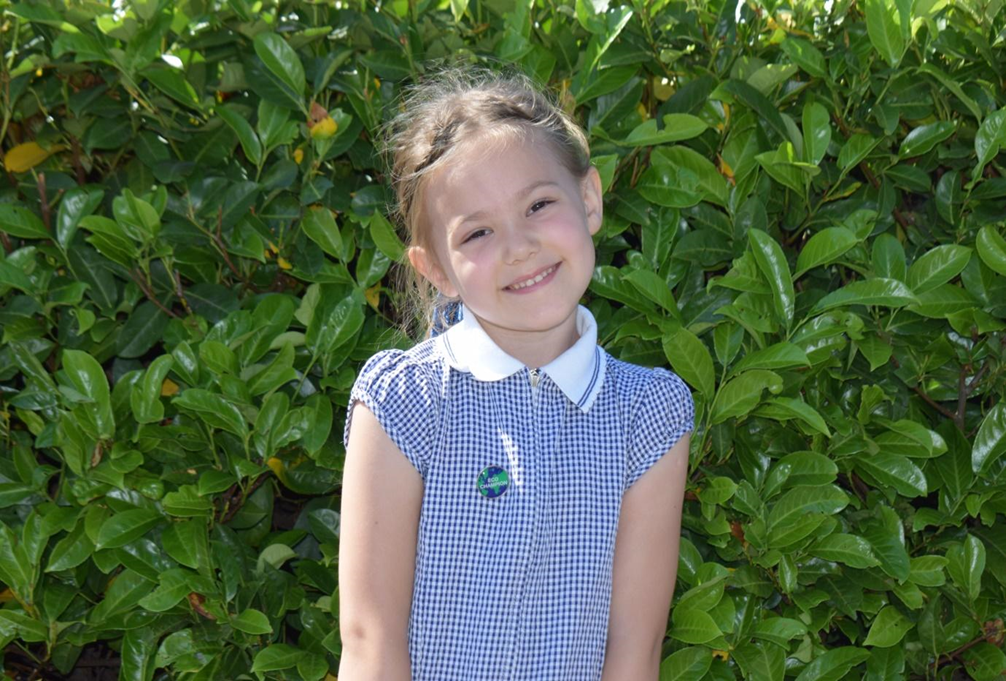 Antonia always encourages her friends to think about the environment, for example she made a persuasive booklet about deforestation, which she made at home. Well done, Antonia.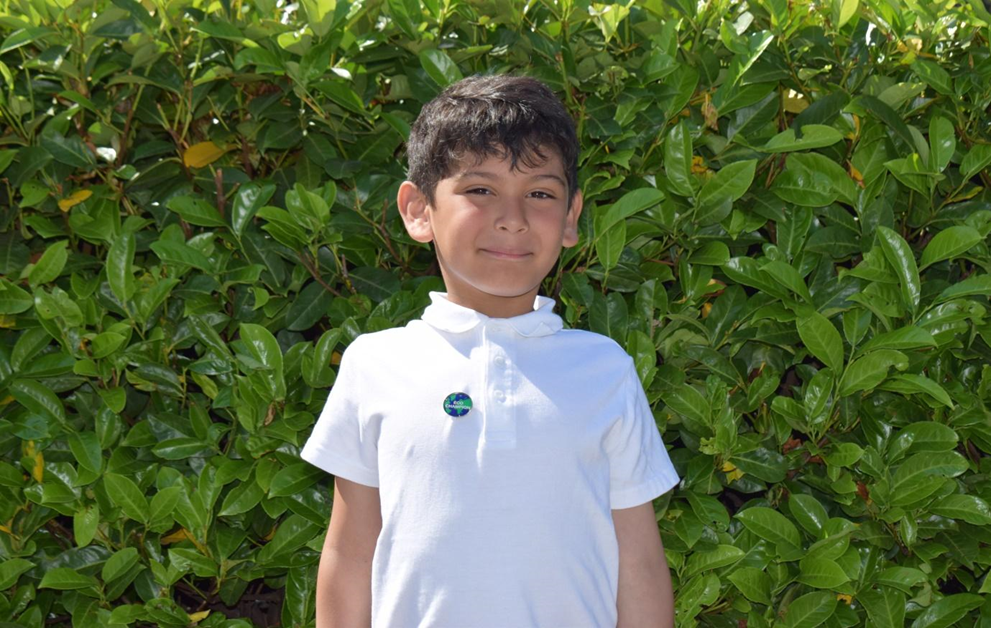 Thiago and his dad have been going litter picking in their local area to keep it clean and safe for animals. At playtime Thiago and his friends have been protecting the insects and bugs in the playground by building them habitats (homes) at break time.
At the end of the day Lacey starts to tidy the classroom just because she wants to, not because she's asked. She enjoys sorting and putting things away and recently scrubbed the tables clean after a painting session. Even when I encourage her to join the others on the carpet, she chooses to carry on. It's an enormous help and so nice that she is so keen to keep the place looking tidy.
Year 4:
Dolly is always sensible. She takes care of the classroom and is caring towards everyone and everything. She always tries her best and will be a great leader.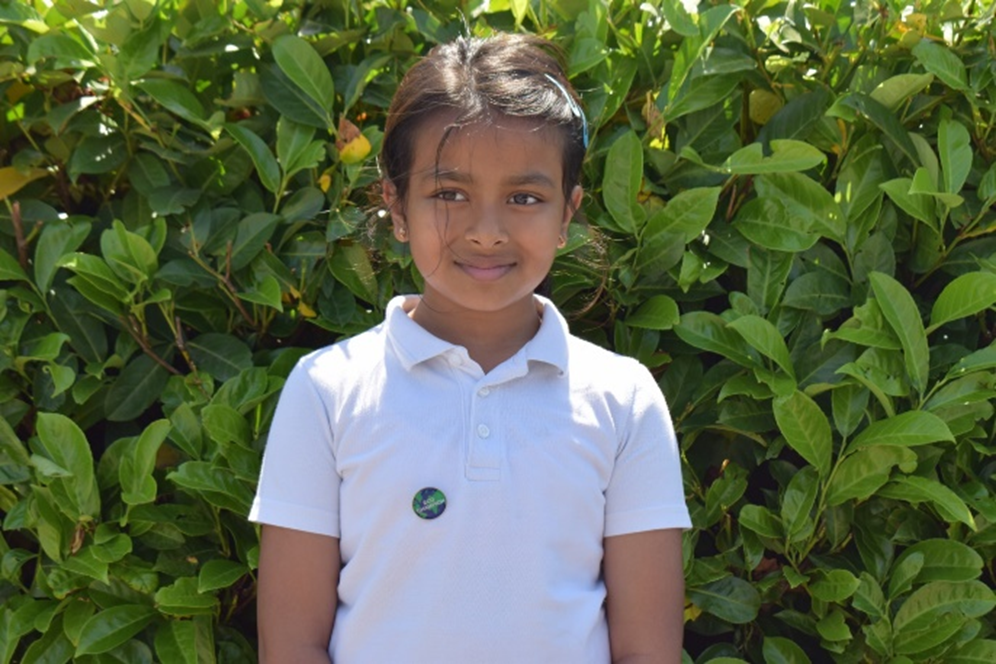 Sarrinah shows excellent understanding of why it is important to look after the environment. She always makes sure the tap in class is turned off, ensures all tissues are put in the bin and not too much tissue is used. She also uses recycled materials at home to create exciting school projects. During our sustainability topic, Sarrinah was actively engaged in all discussions where she confidently expressed her ideas about how we can keep our planet safe for everyone.
Shihad is an excellent eco -champion because he is very passionate and always strives to protect the environment. He uses one paper towel to dry his hands, walks to school and is always looking for opportunities to reduce, reuse, recycle. Additionally, Shihad recently made his own newsletter reporting on the paper wastage in the school and how bad the impact on the environment could be.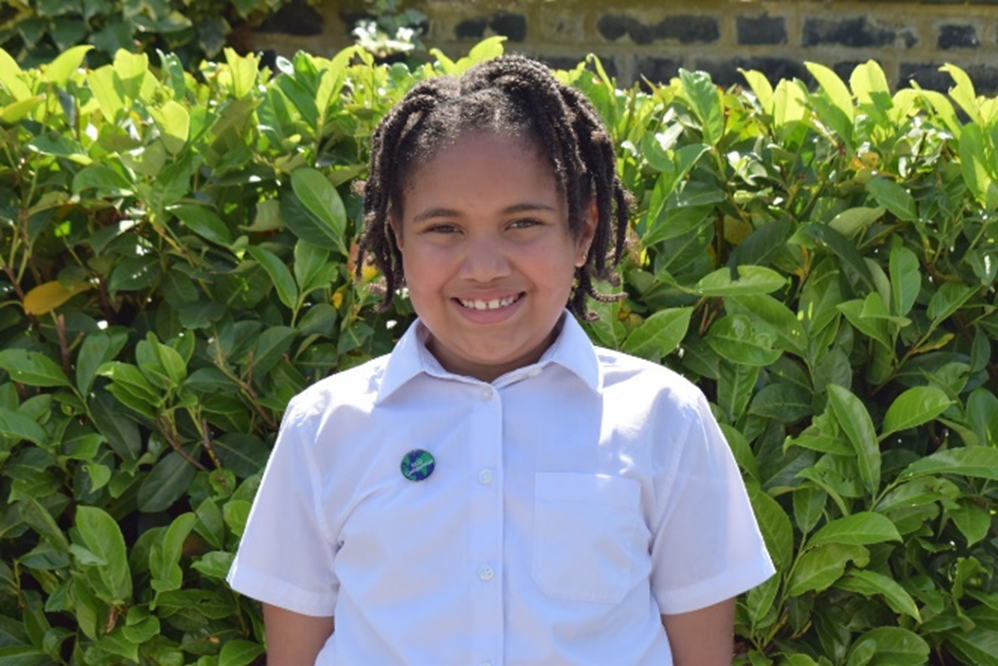 Ashana shows that she cares about the environment in many ways. She is always mindful to turn of the tap and make sure materials are recycled in class. In lockdown she created some amazing homework projects using recycled materials including designing packaging for fruit.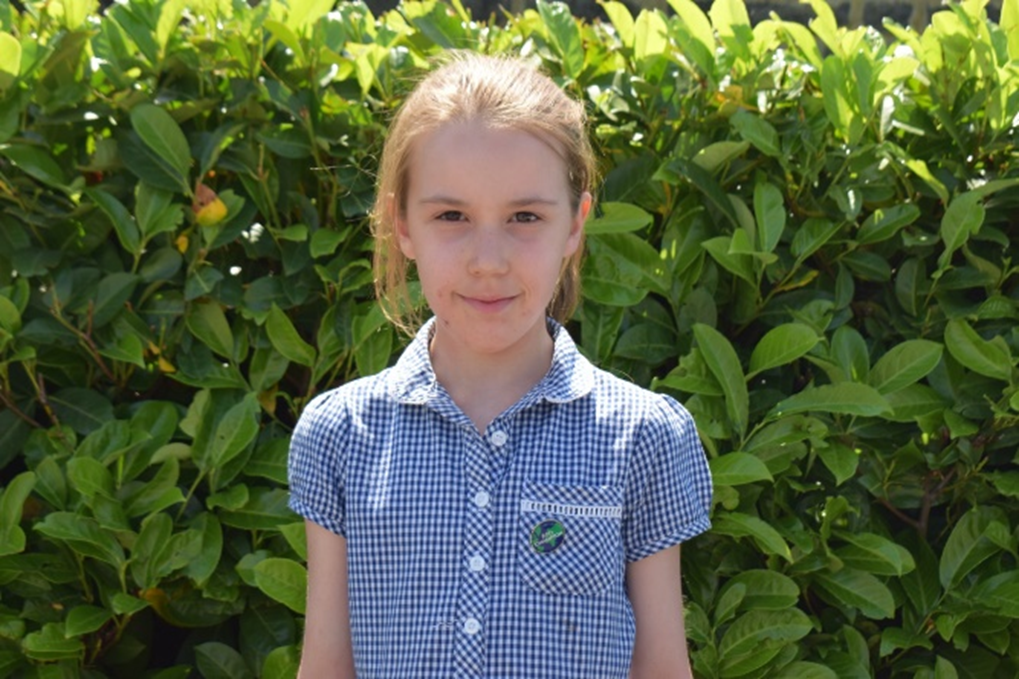 The 3B champion is Stephanie Jones. She rides her scooter to school, helps with the recycling at home, has a compost heap which the family empties on to the allotment.
Year 5: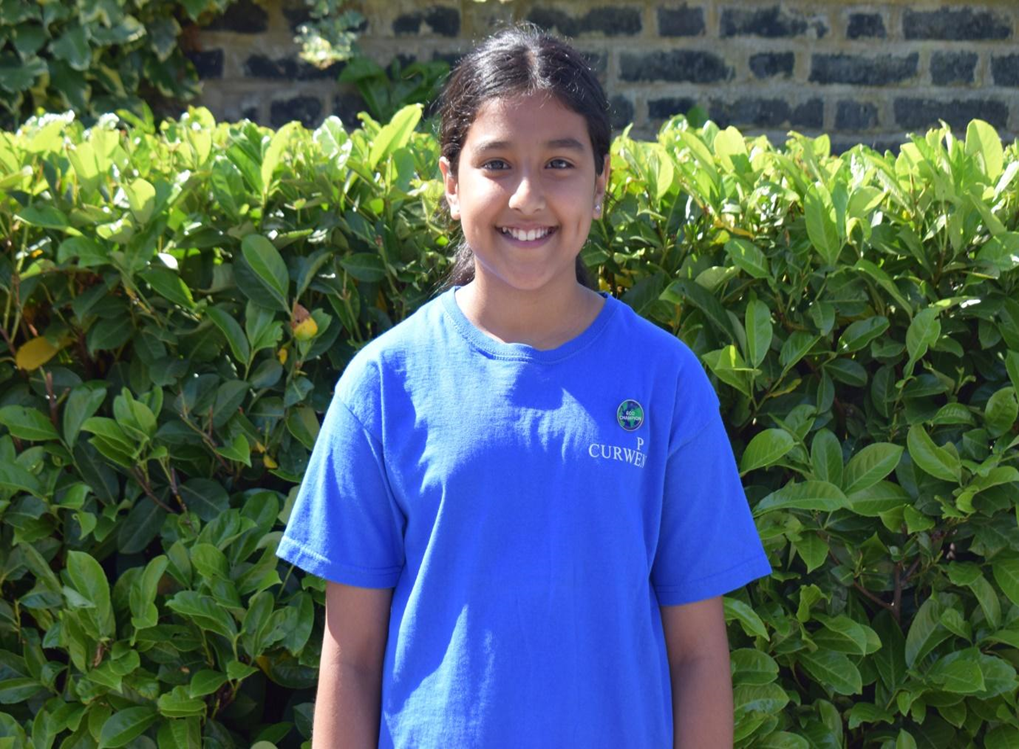 Aliza is someone that takes care of her environment. She always uses bins to dispose of her rubbish and encourages others to do the same. Aliza always turns the taps off when others leave it on and she waters all the plants in her garden.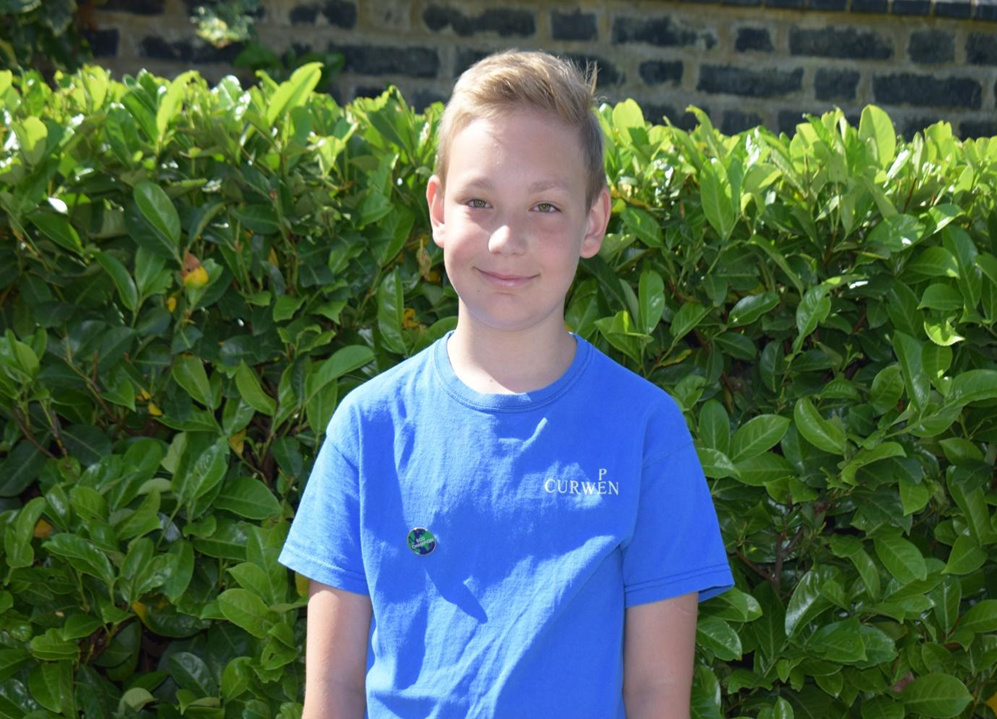 Erich gave a good speech outlining his passion for taking care of the planet, and how we can do small actions that add up to big changes. Around the classroom his is vigilant to not waste resources, and has ideas and opinions about wider environmental issues, e.g. plastics in the oceans.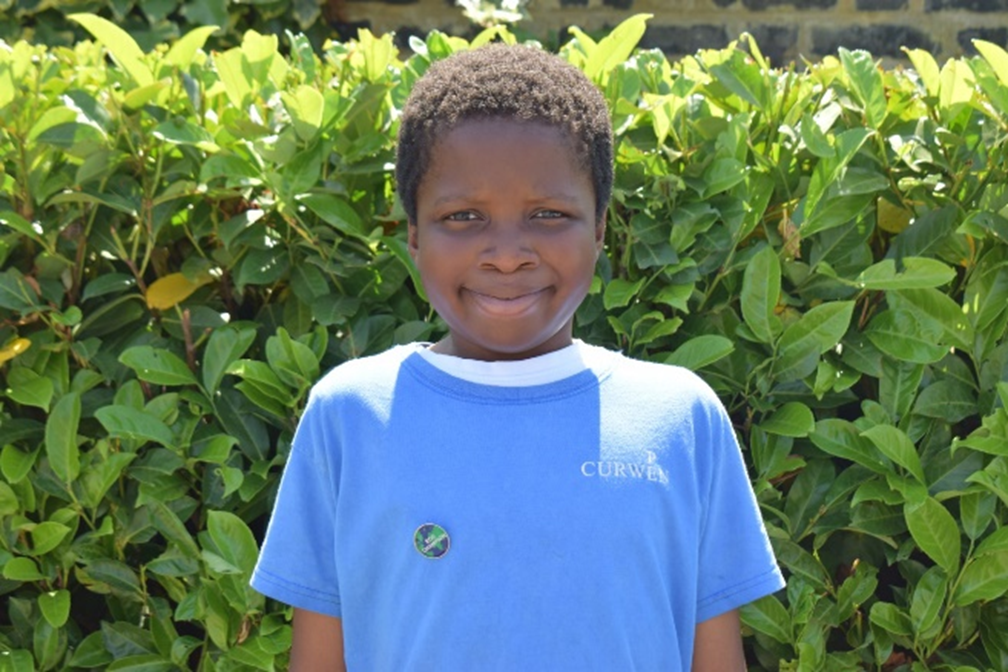 Samuel ensures to never skip pages in his book to save on paper. He also walks to school every day. Samuel wrote me a letter telling me that he loves gardening and has even planted his own fruits and vegetables at home! He enjoys forest school and being outside in nature and cares a lot about the animals that live in outside spaces. He often goes to the park near his house to feed the birds and always asks his dad to buy an electric car instead of a car powered by gas! Samuel is very responsible and would take this new role very seriously.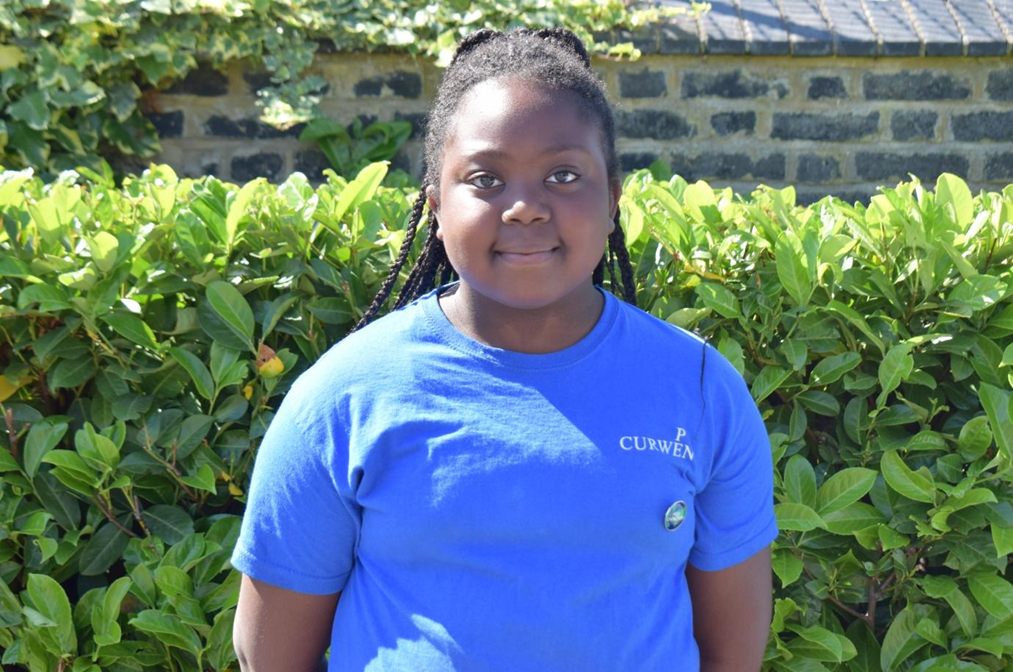 Ire has a true passion for protecting the planet, She has produced work in science that displays her knowledge and commitment to saving animal's habitats and protecting our oceans. Ire is always helpful at home, ensuring that as much as possible waste is recycled. Ire walks as much as she can as she understands the importance of keeping our air clean. Not being wasteful with natural resources makes Ire a great Eco Champion.
Year 6: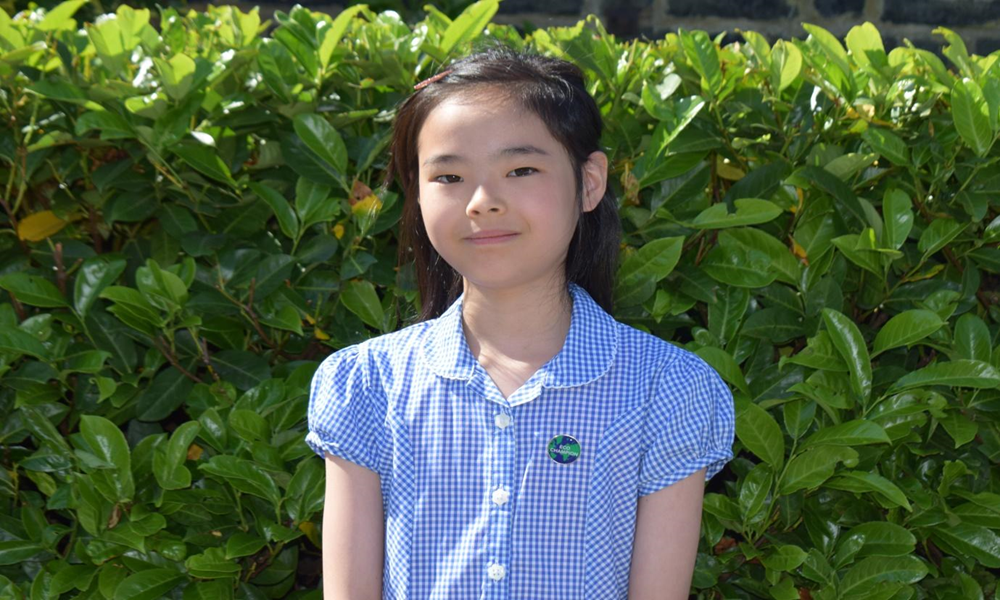 Sena is conscious about how she uses classroom resources and her impact on the environment. She uses scrap paper to write notes instead of using a new paper. She places any spare paper in the scrap paper box, she uses her books well and doesn't miss out pages. Sena sets an example for other children in the class by always being the child to pick bits of paper from the ground even when other children put it there! She brings her own water bottle to school every day and remembers to turn the tap off after she fills her bottle up and washes her hands. Sena is a great eco warrior and outside of school she also shows this by walking to school, using a bag for life when she goes shopping and donating to charity. Sena has exactly what it takes to lead change or the future and she does this by example.
Glen is passionate about looking after the planet. He always recycles paper in the classroom and is conscientious to reduce waste in as many ways as possible. Glen applys this attitude outside of school as well where he finds ways to protect the planet with his family. He has the makings of an excellent leader.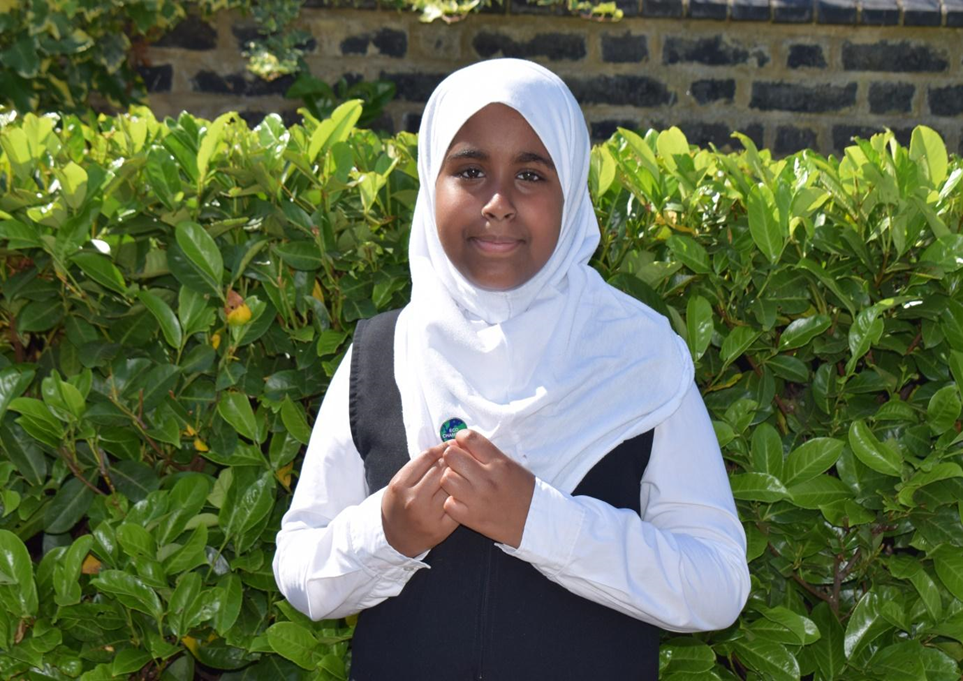 Habiba walks to school every day and is very mindful of reusing paper and then recycling it. Habiba is very caring of the environment and her surroundings, always cleaning after herself and others. No resources go to waste ever, as she only asks for what she needs and has never lost any of the school stationary from her pencil case.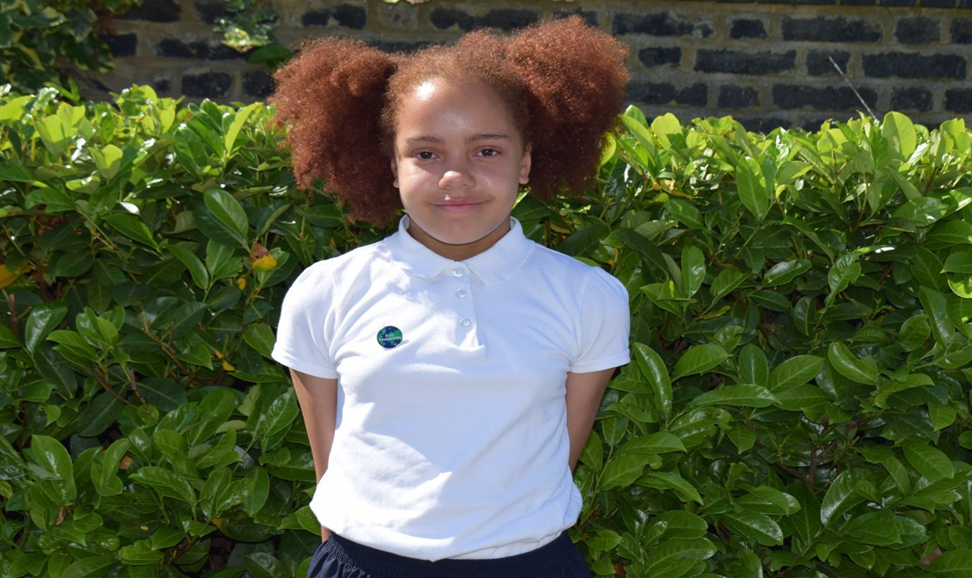 Sofia always makes the most of her resources and is passionate about climate change. She has researched this year into these issues and has taken step to reduce her impact on climate change. Despite living far away, she uses public transport to get to school and has ensured she would keep on doing this, even if her family had a car. Well done Sofia!