Enabling Enterpise
Enabling Enterprise is an award-winning not-for-profit social enterprise, set up by a team of teachers in 2009. They aim to equip young people with the skills, experiences and aspirations they need to succeed in life.

At Curwen Enabling Enterprise runs from Year 1 all the way through to Year 6. Within lessons children take on 3 business projects a year, which also interlinks with the main curriculum to embed and develop the 'Enabling Enterprise Challenge Skills' alongside the Basic skills taught through the curriculum.
The Challenge skills taught through this subject are: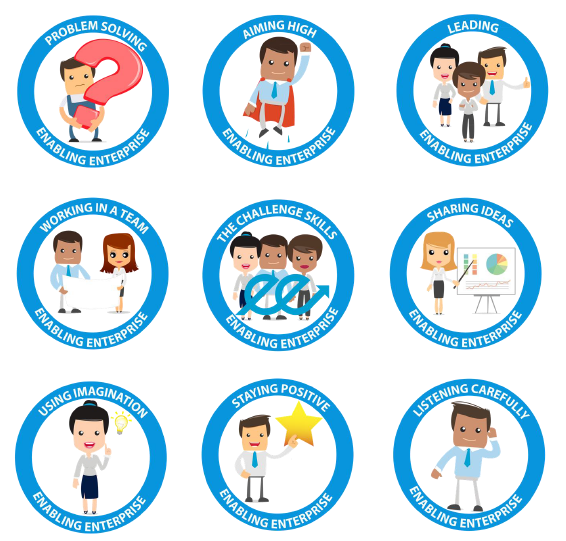 The teaching of these skills is very important to allow children to progress in their learning as well develop as an individual. Enabling Enterprise is a way of allowing children to explore learning in real life situations, beginning to prepare them for their future careers.