Kindness at Curwen
In conjunction with Place2Be and the HeadStart Champions, we promoted Anti Bullying week in school. Throughout the school, all the children carried out "Acts of Kindness". In class, the children had a grid with 30 acts of kindness, which they selected and carried out.
At Curwen we promote wellbeing and good mental health for our pupils, staff and families. We believe that mental health should be brought out into the open to avoid any stigma and to ensure that people who need help tell another person they are struggling, so support can be put in place for them.
As part of this we are involved in HeadStart Newham; click on the link on the right to find out more about the work they do in Newham.
We have HeadStart Champions, who are pupils chosen to promote good mental health and support pupils in class and out in the playground. The photos below show activities we did for Anti-bullying Week, in which our theme was 'Acts of Kindness'.
We also hold Bounceback Days where our pupils work alongside pupils from other TTLT schools to explore wellbeing, resilience and ways to solve everyday issues and worries that might affect them.
During lunch time, the HeadStart champions were also asking children to select and carry out more acts of kindnesses. They asked the children to select an act of kindness, complete it and write down how they felt about it on a strip of paper.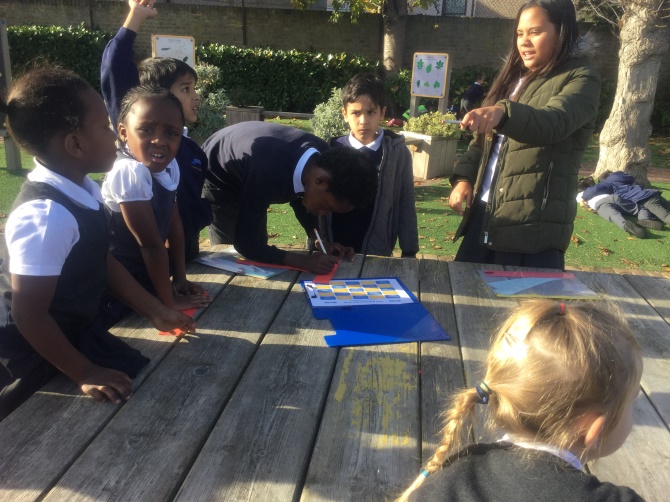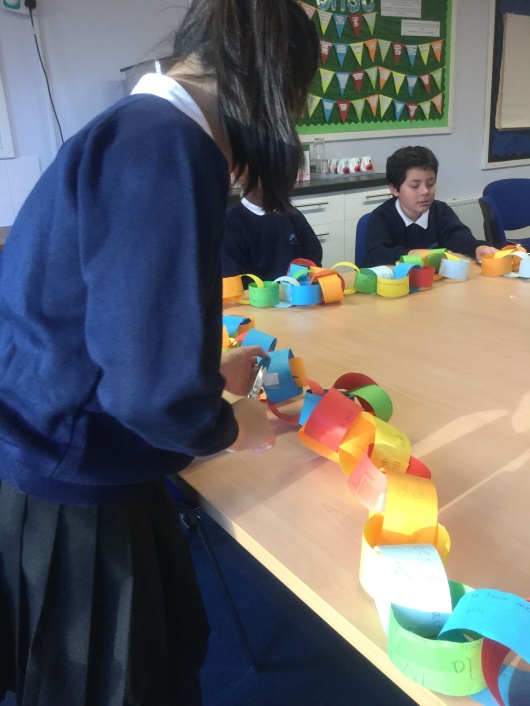 Then the HeadStart champions made links with the strips of paper and created a long chain. This Acts of Ki​​​​ndness chain is hanging up in the main hall.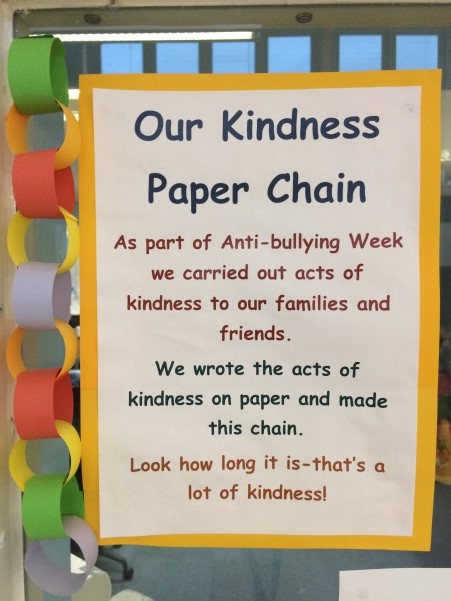 The children are aware that small acts of kindness help to make the school a happy and safe place for everyone. Please watch the video to see how the children promoted Anti bullying week through acts of kindness.