History
History is the study of people, actions, decisions, interactions and behaviours. We are always looking back at history that has been created (the past) and we are active participants in creating new history.
Here at Curwen, children are given the opportunity to participate in history in many ways. They explore artefacts, look at chronology of different historical events, learn about civilisations and see how history has shaped their lives as well as how their lives will shape the history that people will talk about in the future. In every year group, children get to attend educational visits where they learn even more about their topic, attend workshops run by expert outside providers and have big outcomes where parents are invited to experience the history learning of their children.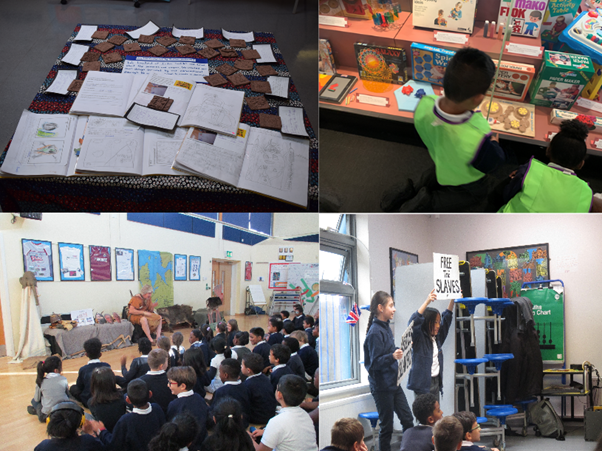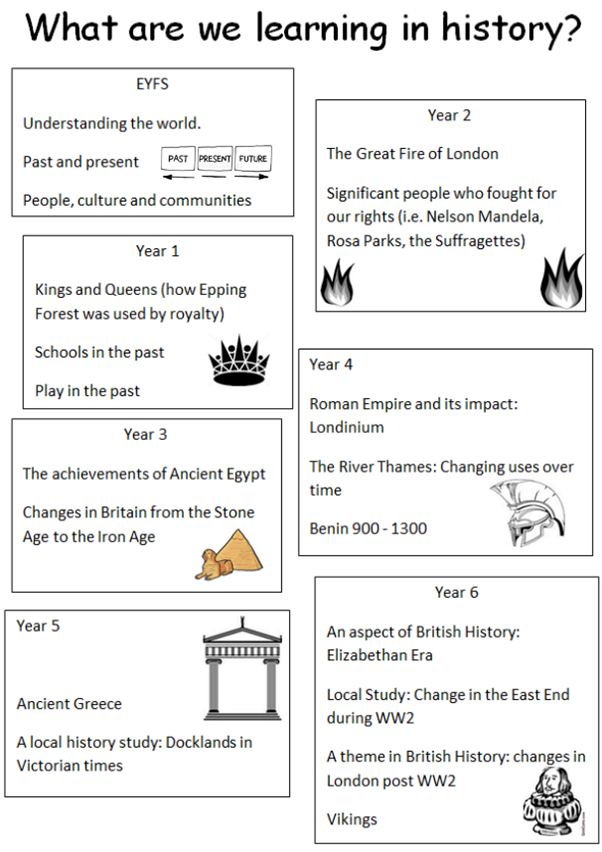 How can you help your child with their history learning?
Encourage your children to ask questions about the world around them and how things got to be the way they are.
Help them to research topics using the internet or books at the library.
Ask questions about key names and dates that are important to their topic.
Ask them to tell you how the topic they are learning relates to/ differs from/ has influenced our locality and how we are today.
Create a timeline of your family events to get children to understand key vocabulary in relation to chronology (decade, century, BC, AD, past, present)
Talk about the history of objects you encounter and places that you visit.
Visit museums and galleries together; make history a family experience.