PSHE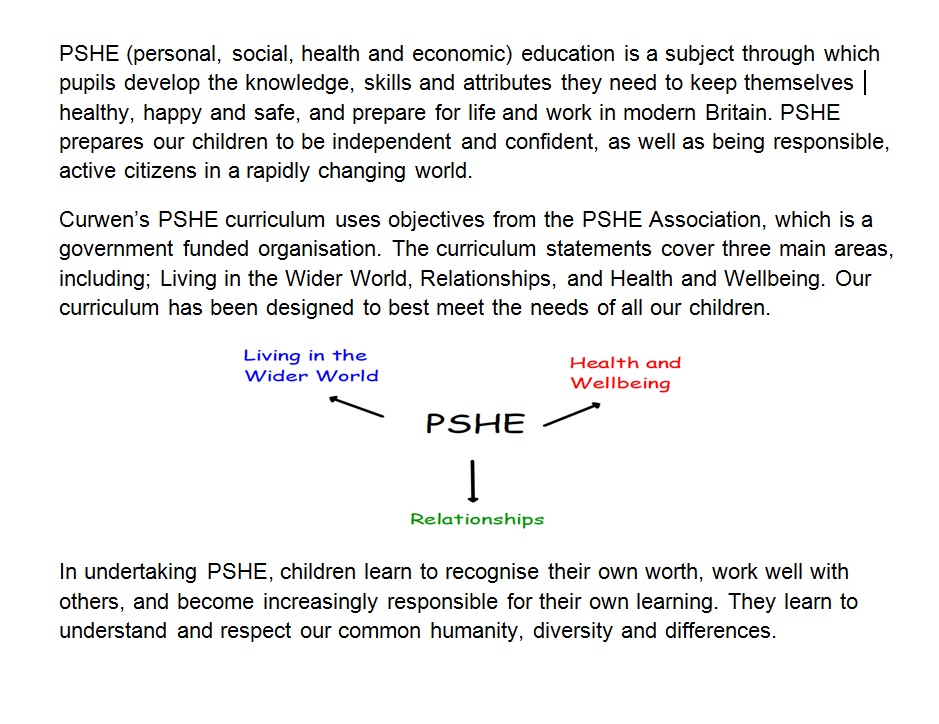 PSHE
In PSHE (personal, social, health and economic) education children learn how to keep healthy, happy and safe. The skills and knowledge they learn help them begin to become positive citizens in modern Britain and in a global world.
As well as class lessons, many of our whole school events support the aims of our PSHE curriculum.
KS2
In Year 3 & 4 the children have been learning about how to keep themselves safe and have focused on road safety. They learnt about the road safety rules and also came up with their own tips and advice for how to stay safe when crossing the road. Year 4 children were given homework to come up with a safety plan with their adults for cross the road alone as they become more independent.
My plan for walking home alone safely:
Road safety rules
I will be home by walking and bus.
If something goes wrong, I will return to school.
If I have club, then I will wait till they come to collect me.
If I get home and no one is in, then I will check if the left me any reminders and go to the neighbour that I trust.
If there is a problem with my route home, I will take my emergency route.
Homework by Aaron in 4M
The children have also looked at important environmental issues to develop their critical thinking. The issues they looked at linked to geography topics for this term. In Year 3 the children learned about pollution and what can be done to reduce it. Curwen are local leaders on this issue, coming in the top five nationally in the Big Walk and Wheel campaign. Hundreds of children left cars at home and came to school on bikes and scooters during the week benefitting both their help and the air quality in Plaistow.
Year 4 children debating the motion, 'Deforestation is the most important environmental issue.'
To reduce pollution, Curwen took part in the Walk and Wheel campaign and finished the week as one of the highest scoring schools.
Early Years
In Early Years the children learnt all about growth. They looked at the environment around them and how to take care of it and they are already on their way to begin responsible citizens!
In reception the children learnt about growth mindset as a part of their topic. It helped the children see how challenge can be a good thing and how we can use a positive attitude to overcome things that are difficult.
The King's Coronation
Across the school we marked the coronation of King Charles III. Because it was a historic event in British culture, we had a special lunch. Children in reception learnt about who the king is and made crowns to celebrate the week. They even had a special outdoor celebration in the garden. In Year 3 & 4 children discussed the significance of the royal family and their role in society during assembly times.
We had a special British menu that included coronation chicken!
Children came to school dressed in their party clothes.