PSHE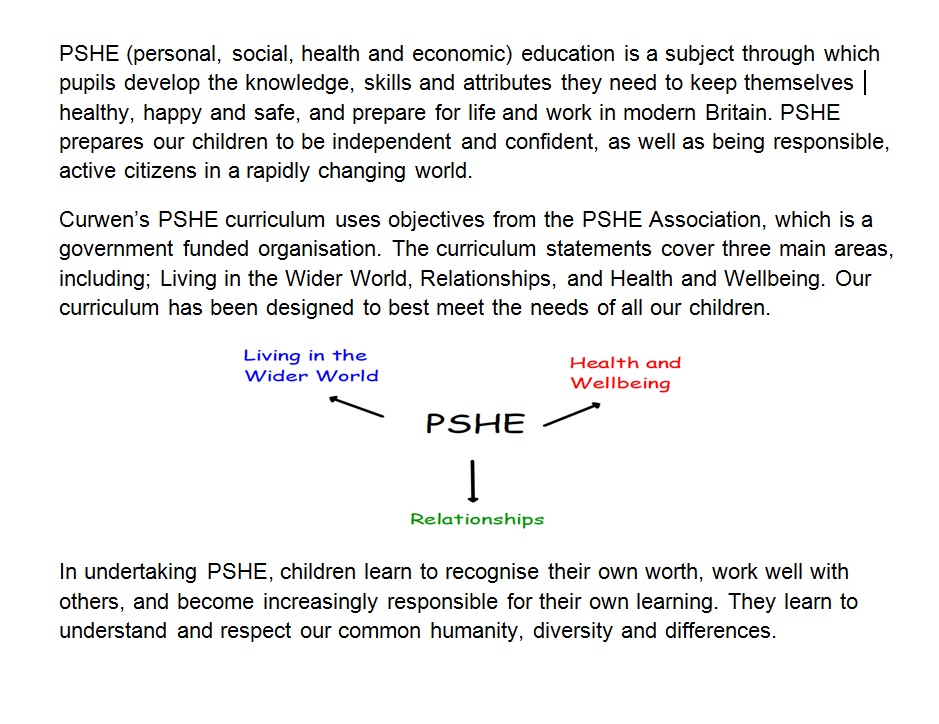 PSHE
In PSHE (personal, social, health and economic) education children learn how to keep healthy, happy and safe. The skills and knowledge they learn help them begin to become positive citizens in modern Britain and in a global world.
As well as class lessons, many of our whole school events support the aims of our PSHE curriculum.
Democracy week
The whole school kick starts each academic year with Democracy Week, given all children opportunities to learn about democracy on different scales. In EYFS children learn the school rules and significant people in our school and by the time the children are in Year 6 they can explain how democracy works in modern Britain and compare and contrast this to different countries around the world.
Each year group learns about significant people in democracy, from important people in the school to significant politicians in the UK and around the world to people who have stood up for democracy and equality both past and present. It is a great way for our children to immerse themselves in one of the pillars of modern society.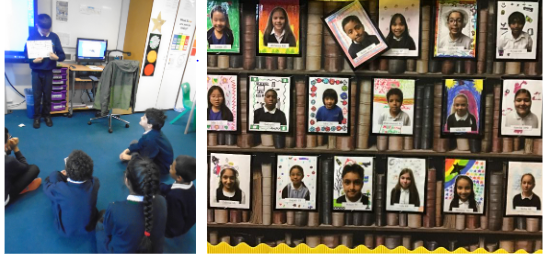 We end the week with School Council elections where children from years 2-6 can run election campaigns with their classmates electing the winner.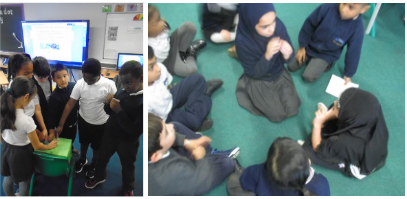 All year groups use drama to explore different themes within democracy.
Kindness Week
In November we celebrate Kindness Week. The whole school focuses on how to build and maintain positive relationships. As well as looking at kindness as a pillar of healthy relationships, each year group looks at how to recognise and combat different types of bullying.
This year's theme was 'Reaching Out' to others and understanding the role bystanders can play in preventing bullying. Our Equality Champions held a poster competition. The posters shared messages of how to be kind as well as examples of what to do if someone is experiencing bullying or someone is being unkind.
International Week
In Spring we all look forward to International Week. All children have the chance to explore their personal identity and family heritage during this week. Each child had the opportunity to complete a project to share with their class during our 'All About Me Day' and were also able to take part in a whole school fashion show dressed in traditional clothing from any culture they chose alongside their family and classmates.
Each year group learns about the culture of another country, teaching the children acceptance and to celebrate diversity. This year's theme was belonging, no matter our backgrounds, Curwen is a place we all belong and we all respect one another.
In Class
In KS1 our Year 1 children have been learning about how to keep our bodies healthy. They have learnt about the importance of exercise and a balanced diet. Children created their own warm up routines and exercises to share with one another during their learning. Physical and mental health are vital to living a healthy and happy life and it was great to see the children taking ownership of their physical health.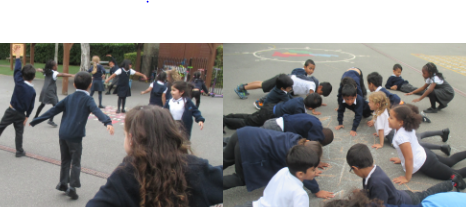 Understanding relationships and what makes a positive relationship is at the heart of our PSHE curriculum. Whilst our Year 2 children were learning about healthy and unhealthy relationships they found out about the different types of bullying (physical, verbal, indirect and online bullying). They used drama to explain to one another the different forms of bullying but also what to do in situations where someone may be experiencing bullying or unkindness.
They also learn about consent and what to do if someone is making them feel uncomfortable. It is okay to say no, even if it's to a friend and it is also okay to hear no.
Children explored consent and healthy relationships through roleplay in Year 2
We know that as our children get older their experiences of the world become broader and their understanding of the world around them deepens. As they learn to take more responsibility for themselves, our curriculum helps them to keep safe and make positive choices.
In Year 5 children have been learning about how their actions have consequences. This can help them make positive choices regarding their own safety, helping them to become thoughtful, responsible young people.
They have also looked at the dangers of substance abuse. As well as learning about the impact of this, children also discussed how to seek help if they think they know someone who is affected by substance abuse.
"In PSHE we learn about different things in the world that are important. We also learn about friendships and how to show respect to others and think about other people. It's important because to be successful you need to be able to get on with people. Also what you do affects other people and it's important to think about that as well." - Matej, 5C
In Year 6 our children learn about peer pressure and the effects it can have. They looked at different scenarios and then discussed different outcomes and solutions to these. It is important that all our children develop skills to assess risk and make choices for themselves. Learning about peer pressure and how to avoid or stand up to it is an important step towards this.