Local Advisory Board
Curwen Primary School has an active governing body. We act as "a critical friend" to the school, providing strategic governance to ensure that all children receive the best possible education. The governing body meets as a whole group each term and delegates its business to a range of committees, where appropriate.
The Trust will make available for public inspection copies of agendas, minutes and reports for our meetings including the Trust Board and any of the LAB committees. Please contact the Trust's Company Secretary at info@ttlt.academy.
Committee Terms of Reference 2019-2020
What do we do
The governing body has an important part to play in raising school standards through its three key roles:
setting strategic direction
ensuring accountability
monitoring and evaluating school performance
We have responsibility together with the leadership team for agreeing the policies for the general running of the school. Our role is crucial:
We fulfil statutory duties to ensure that the school is a safe, healthy and an inclusive environment
We provide support and challenge to the leadership team of the school on all issues that affect the learning and welfare of our pupils
The governing body is drawn from the staff of the school, the Local Education Authority, parents and the wider community that our school serves. The usual term of office is four years but many governors stand for re-election and serve more than one term.
Who are we
Mr Paul Harris
TTLT Cheif Executive Officer- He is currently the Executive Hea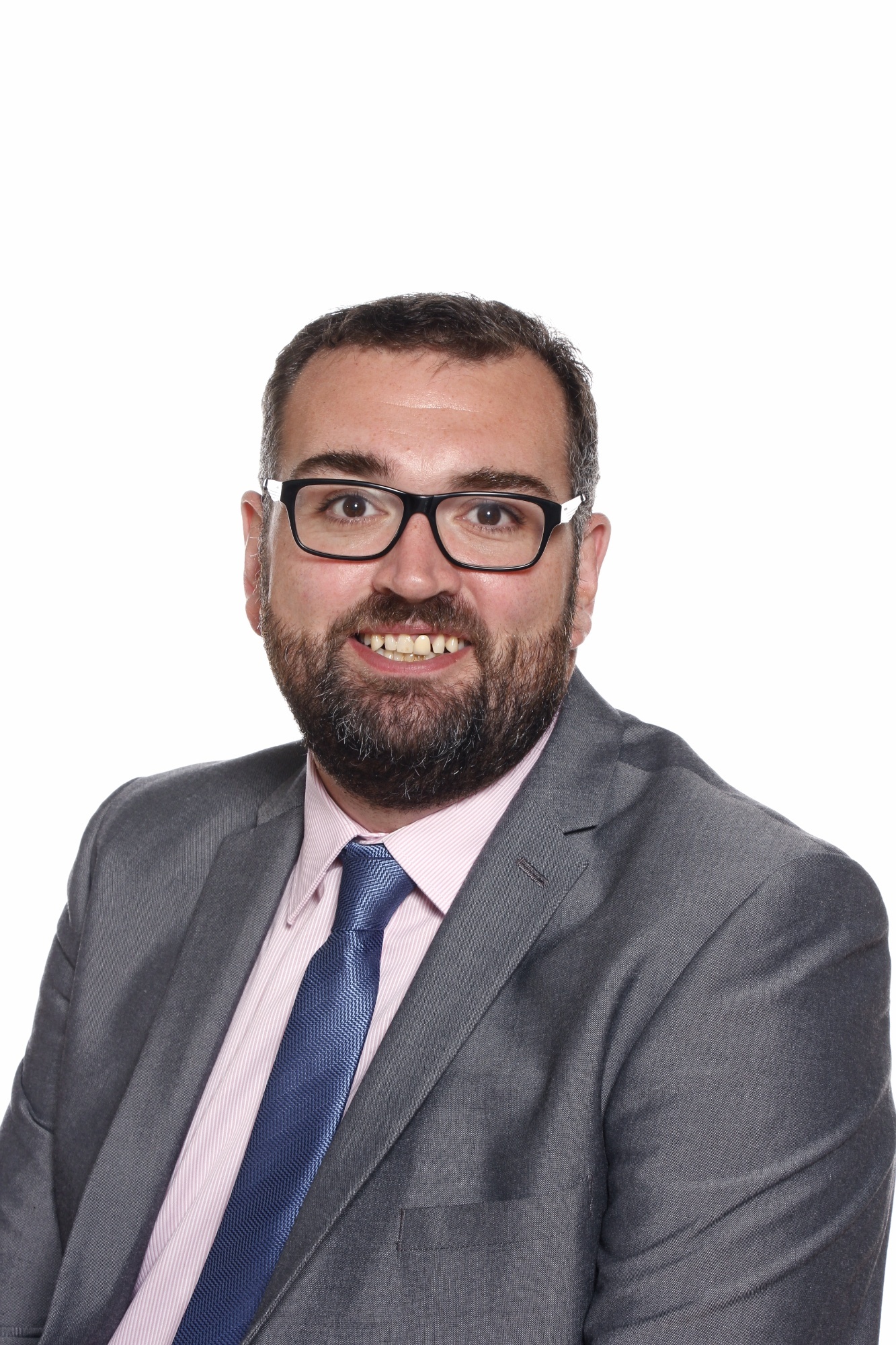 d Teacher of four schools, of which he led to outstanding with Ofsted, as well as one nursery and children's centre, all within the London Borough of Newham.
Paul is passionate about ensuring that all children are given the very best life chances and has a proven track record of tackling key contextual issues to lead schools rapidly and sustainably to being outstanding in all categories.
Named Head Teacher of the Year in 2015, Paul is also a National Leader in Education (NLE) and school improvement advisor working with schools in challenging circumstances. Paul is a regular speaker at educational events, particularly after his involvement as a member of the DfE's Rochford Review.
Mr Nazre Ahmad
Chair of Governors - Nazre Ahmad is a finance professional with extensive experience in large global organisations who has lived in London with his family for many years. When not working, he is a keen Aston Villa fan and is learning to cook. Nazre says that he is proud to be associated with such a great school and looks forward to continuing to provide advice, assurance and control around the school's expenditure to ensure that we are getting the best for our children.
Pecuniary Interest
---
Ms Joan Spencer
Vice Chair - Joan has been a Parent Governor at Curwen School for approximately two years and has worked with children and young people for over 25 years in a variety of settings, currently working in a local secondary School as a Behaviour & Inclusion Support Officer providing support for students who are facing barriers to learning, such as behaviour, attendance and SEN in order to identify appropriate interventions which will assist them to reach their full potential. Previous to this, Joan worked in the Borough of Newham as an Education Welfare Officer for 7 years working in partnership with a caseload of primary and secondary schools including looked after child protection. Joan is passionate about the role of parents in supporting their child's education and strives to promote this to parents as the child's primary educator.
---
Mr Luthfur Miah
My name is Luthfur Miah I am the father of two children. My eldest child attends the reception class at Curwen Primary School.
I enjoy exercising and keeping fit. I also enjoy looking after my family and visiting different places around the country. My children's development is of upmost important to me and I invest time in ensuring that my family are active and are enjoying new experiences.

I have lived in Plaistow since 2004 and I have always campaigned for better local community services in my local area, for car parking spaces, adequate lighting and cleaner playgrounds.
I am an IT professional and I have been working for the Mayor of London and the Greater London Authority for the last 17 years. I am also a Unison member and an elected Unison Representative because I enjoy helping people and ensuring that people around me are being treated fairly.
I am proud and honoured to be elected as a Parent Governor and I am looking forward to representing the parents of Curwen Primary School to the best of my ability.
---
Mrs Kate Mansfield
Head of School - Kate has worked at Curwen Primary School since doing her initial teacher training here more than ten years ago. She has enjoyed the journey at Curwen as the school has grown from a 2-form to a 4-form entry and gone from strength-to-strength.
---
Miss Carly Tully
Since starting at Curwen 6 years ago as a support assistant in class, Carly has worked as a PE assistant. For the last few years she has been the Extended Schools Lead and is now the current PE Lead and a TeamUp Ambassador. Outside of school, she currently manages the U14 girls at Dagenham and Redbridge FC. Due to the dropout in girls sports across the country, it is now Carly's main focus to engage as many girls as possible to participate in sport and has become a prime goal of hers to achieve.
---
Ms Swasthi Mahabeer
Swasthi came to Curwen Primary School as an Overseas Trained Teacher from South Africa and has served as a Staff Governor for over 10 years as well as well as being the Safeguarding Link Governor. She is also the PPA Leader, teaching across the school from Nursery to Year 6 as well as the school's Health & Safety Manager and has seen the school grow both in size and academically, and saying no two years or terms have been the same. Outside of school, Swasti's interests include music concerts, visiting galleries and museums and also reading.
---
Mr Shaba Ali
I've lived in Plaistow for over 30 years, attended Curwen in the 90s and still have very fond memories of my time there. Now my daughter, family and friends attend the school.
I've worked for 10 years as a charity fundraiser, now a carer for the elderly.
Moreover, I plan outcomes of council funding of 25K with the community neighbourhood's team and Councillor Joy Laguda. I work closely with Mayor Rokshana on various projects and sit on the council resident's boards and forums.
I am passionate about the wellbeing of our community, I regularly hold BBQs, litter picks and street parties and also volunteer to feed the homeless.
---
Ms Justyna Tosun
Justyna is a finance professional with extensive experience in data analytics and business management.
She believes that all children deserve an opportunity to achieve their full potential and she feels very privileged to be a School Governor at Curwen.
In her free time Justyna is a passionate fundraiser and devoted baker.
Name

Type

Start Date

End Date

Pecuniary Interest

Declared Business and Financial Interest

Ms Carly Tully

Staff Governor

Held- Click here

Carly is now the current PE Lead and a TeamUp Ambassador. Outside of school, she currently manages the U14 girls at Dagenham and Redbridge FC. Carly's main focus to engage as many girls as possible to participate in sport.

Ms Joan Spencer

Parent Governor

11/02/2016

10/02/2020

Held - Click here

No business or financial interest declared

Mrs Kate Mansfield

Head of School

01/09/2017

Held - Click here

Married to the Director of the TTLT Training Hub. No other business or financial interest declared.

Mr Luthfur Miah

Vice Chair for the LAB

15/11/2017

14/11/2021

Held - Click here

No business or financial interest declared

Ms Swasthi Mahabeer

Co-opted Governor

13/10/2015

12/10/2019

Held - Click here

No business or financial interest declared

Mr Nazre Ahmad

Chair of Governors

26/09/2017

25/09/2021

Held - Click here

Finance professional. No business or financial interest declared.

Mr Paul Harris

Executive Head Teacher

Held - Click here

Please see below for the Accounting Officer Register of Interests

Married to Senco at Kensington Primary School. Executive Head Teacher at Rebecca Cheetham Nursery and Children's Centre, Ofsted inspector, National Leader of Education.

Mr Shaba Ali
Parent Governor
28/09/2020
Held- Click here
Ms Justyna Tosun
Co-opted Governor
28/09/2020
Held- Click here